Toro Rosso youngster Max Verstappen tipped be an 'an absolute sensation'
Dutchman impressed team and pundits during pre-season testing
By William Esler
Last Updated: 10/03/15 11:49am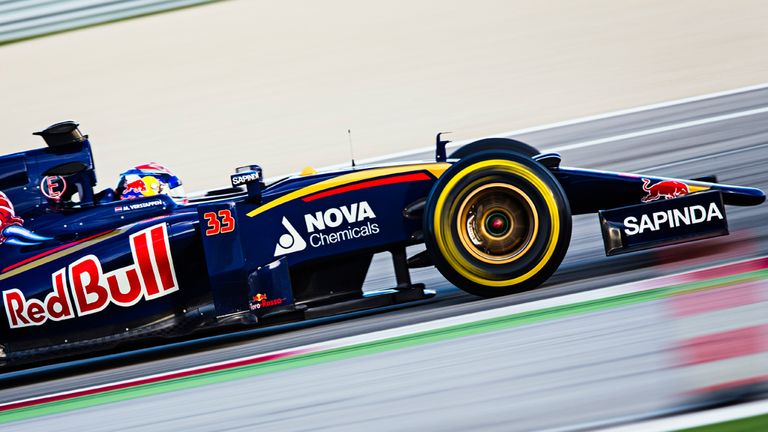 Max Verstappen has been tipped to be "an absolute sensation" after an impressive pre-season with Toro Rosso.
The Dutchman is embarking on only his second season of car racing, but will find himself at the pinnacle of the sport in Melbourne on March 13.
The 17-year-old impressed pundits during testing with his commitment and willingness to use all of the track, particularly in comparison to team-mate Carlos Sainz who was rather more conservative.
"Verstappen really looked on it out on the track and there was a marked difference in his driving compared with Carlos Sainz when I was watching them. The team are really happy with Verstappen," said Sky Sports F1's David Croft.
"Maybe for Verstappen his weakness is in feedback and at the age of 17 being quite a young man and not quite having the confidence to give the feedback that they want. But they are working on that and say that is getting better day by day. They are very happy with the way that he is performing out on the track and they think he is going to be an absolute sensation."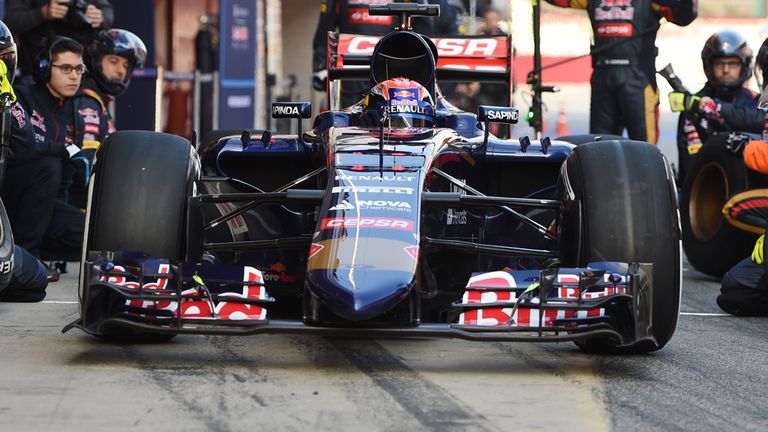 A reserved Verstappen remained grounded about his performances, but says he feels ready for his debut in Melbourne.
"I think they were quite happy," he told Sky Sports Digital. "There is still a lot to learn, but I think at the moment it is all going in the right direction.
"I think so far we have done a good job, reliability is there and we could do a lot of laps, so I am feeling quite good. I've felt really good in the car and I think that is important before you go to Melbourne. So I feel prepared."
Despite making the huge leap from Formula 3 to Formula 1, Verstappen says he hasn't struggled with fitness and g-force levels.
"Really good. When I did a race simulation on Friday I could do another one, so I felt really good in the car," he added.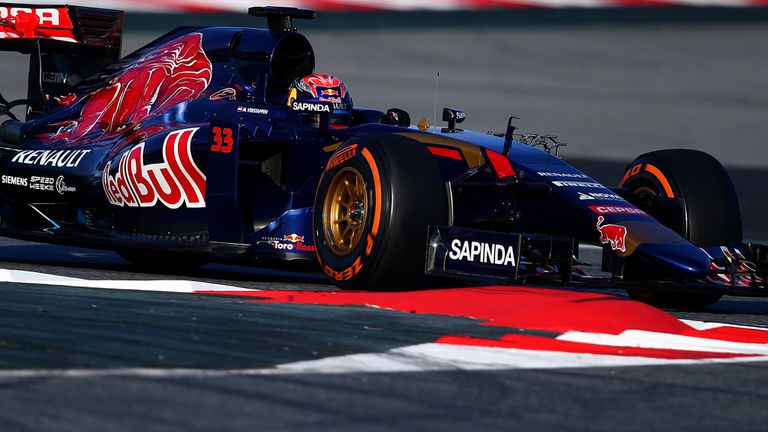 Who is Max Verstappen?
- 17-year-old will become the youngest driver in F1 history, beating Jaime Alguersuari's record of 19 years and 125 days
- Son of Jos Verstappen who started 106 F1 races, finishing on the podium twice
- Finished third in European F3 in 2014 in his first year of single-seater racing after graduating from karts
- Made practice debut with Toro Rosso at the 2014 Japanese Grand Prix