Are Haas a role model for the future or a threat to independent teams?
Sky F1's Mark Hughes considers both sides of the debate around Haas - are they a new team doing good, or a B-team threatening traditional independent outfits?
Last Updated: 11/04/16 11:13am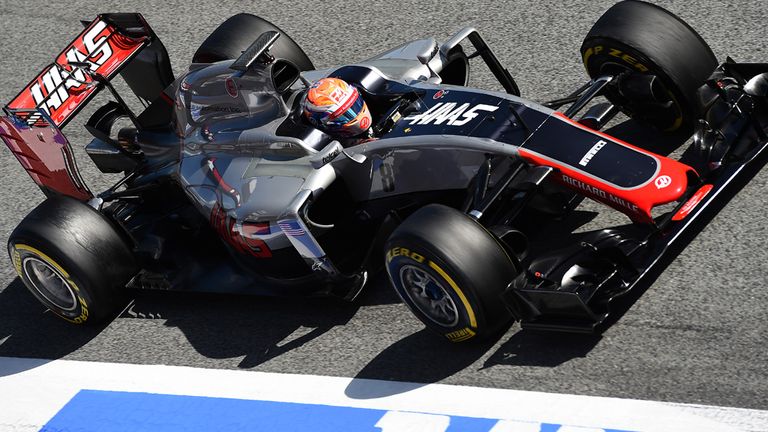 The all-new Team Haas has scored 18 points in the first two races, two fewer than the long-established Williams team.
The former has done it with a staff of 120 people and an annual budget believed to be in the region of £80m. The latter has a staff of over 600 and a budget around three times that of Haas.
But while it's been a remarkable achievement by Haas, the comparison with Williams is hardly a fair one. Williams is a bona-fide constructor, creating almost everything on its cars from scratch, the design based on data it has generated from its own wind tunnel and staff.
By contrast, Haas has plugged into another team - Ferrari - to generate the data and got an outside sub-contractor - Dallara - to build a car based on the general layout of a Ferrari, with aerodynamic research conducted in large part by ex-Ferrari personnel in the Ferrari wind tunnel.  
The 'listed parts' that cannot be provided by another team are: the monocoque, survival cell, front impact structures, roll-over structures, bodywork, wings, floor and diffuser. However, there is nothing saying these parts cannot be designed and/or built by an outside contractor (in this case, Dallara) that is not another team. Suspensions, brake ducts, rear crash structures, engines, transmissions can be, and are, supplied by Ferrari.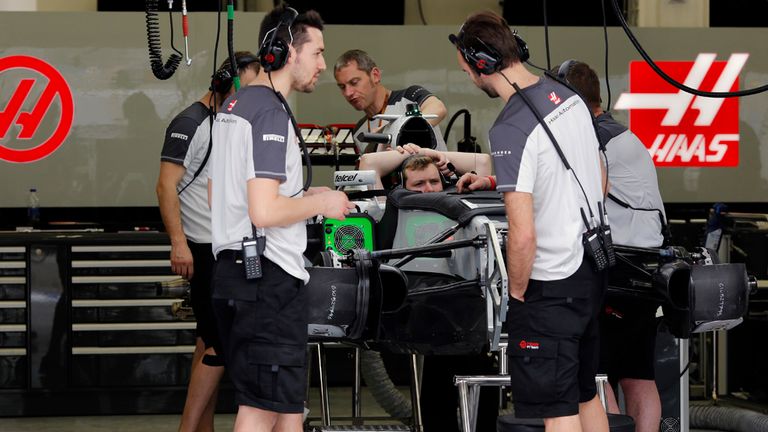 The Haas business model - which required a change to the FIA regulation for the listed parts - is an even more vexed question now than when the project was first announced. Because what Romain Grosjean has been able to prove in both Melbourne and Bahrain is that the resultant Haas VF-16 is fully competitive with the cars of Williams and actually more competitive than cars from other bona-fide constructors such as Force India and Sauber.
Although much improved since 2015, McLaren, with staff numbers nearing 1,000 and a budget believed to be in excess of £250m, were comfortably out-qualified and out-raced by Haas in Bahrain. There is every prospect of Haas securing a similar points-based income to the big teams, despite needing only a fraction of their outlay. Long term, it threatens to make the business model of teams such as Williams - not factory teams, but genuine constructors - obsolete.
Had the new Haas arrived and proved no faster than other recent start-up teams such as Marussia or Caterham - both of which qualified as true constructors, building their own cars, using their own wind tunnel programmes etc - then existing independents would not be getting too upset. That's clearly not the case and in Bahrain post-race, Grosjean was adamant there was even more performance to come.
"Well, first there is the normal development that we will have in terms of new parts and aero pieces, but there will be performance also just from getting more familiar with what we have," he said. "We are still learning about this car and some of the settings on it are very basic - the diff maps and so on - and these are things that we can develop as we do more running."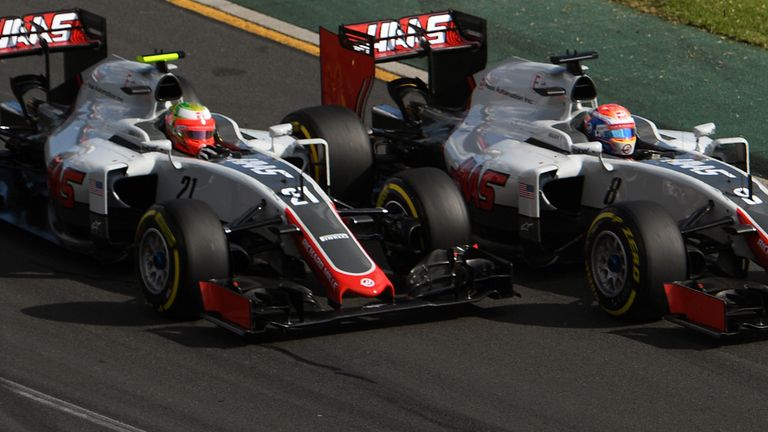 "I actually think this is very important for the future of F1," says team principal Guenther Steiner. "The cars are so advanced today, so much technology in these things, that if you start from zero with a new team, it's impossible. I think unless we show this way is possible, then no-one new comes in future. If it becomes too difficult, that's not good."
"Initially the long listed parts list included high-price but low performance impact items," says Williams technical director Pat Symonds. "But it's since been eroded. I think this could be quite a bad development for F1."
The Ferrari-Haas development has been a thorny subject, even among other factory teams. Mercedes asked the FIA for clarification at last year's Abu Dhabi Grand Prix, not because of concern over the fate of independent teams, but because of the advantages knowledge gained during Haas' unrestricted tunnel time (tunnel time restrictions only apply to a team once it has entered the championship and at the time the VF-16 was conceived, Haas was not an existing entrant) could have conferred upon Ferrari.
The FIA stewards were able to allay Mercedes' concerns with further clarifications on the wind tunnel and shared parts wording. 
But for teams like Williams, Sauber, Force India and Manor, the concern is that it could lead to the formation of other second-tier factory teams, using something similar to the Ferrari-Haas model to create cut-price but high-performing teams that can comfortably out-perform genuine independents.
With long-established independent teams such as Sauber reportedly in financial stress already, might other traditional independents come to find it impossible to perform their way out of difficulty?    
MH
Don't miss the F1 Report: Chinese GP preview on Wednesday at 8.30pm on Sky Sports F1. Five-time GP winner John Watson and F1 author Roger Smith join Natalie Pinkham to look ahead to round three of the season.