Can Daniil Kvyat's Formula 1 career be rescued?
Daniil Kvyat's trauma at his early exit from qualifying in Germany was one of the most evocative moments of the F1 year so far. So what now for the Toro Rosso driver?
By
Last Updated: 04/08/16 2:25pm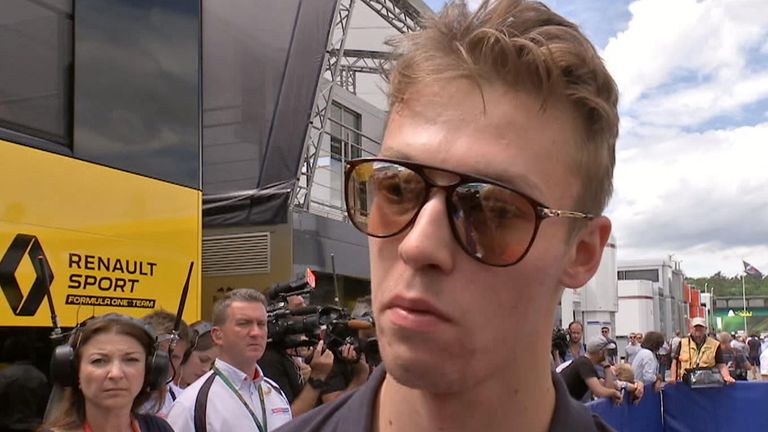 You may have seen it on Sky Sports F1 on Saturday: Rachel Brookes' remarkable post-qualifying exchange with Daniil Kvyat.
This came moments after the Toro Rosso driver turned the radio airwaves blue upon being told he'd failed to make it out of Q1 with a lap 0.5s slower than that of team-mate Carlos Sainz. He was totally uncomprehending of how it could be so bad, a driver with shattered confidence no longer sure if the problem was the car or him.
It was just the latest in a series of setbacks as a once hugely promising career seemed to be crashing down around his ears. This is the guy who'd been promoted straight to F1 as a 19-year-old GP3 champion and who upon his debut in Melbourne had broken Sebastian Vettel's record as the youngest-ever F1 points scorer. He went on to regularly score points and impressed with an often formidable turn of speed that generally out-shaded that of his more experienced team-mate Jean Eric Vergne.
At the end of that season, when Vettel surprised the Red Bull team by announcing he was off to Ferrari, there was no hesitation in promoting Kvyat to the senior team as Vettel's replacement alongside Daniel Ricciardo.
But almost from that moment, it began to go wrong - even though he seemed unaware of it, perhaps not grasping the standards of performance now expected of him. Against a team-mate as fast and experienced as triple grand prix winner Ricciardo - confidence soaring fresh off a season in which he'd out-performed quadruple world champion Vettel - Kvyat fell into the role of second driver.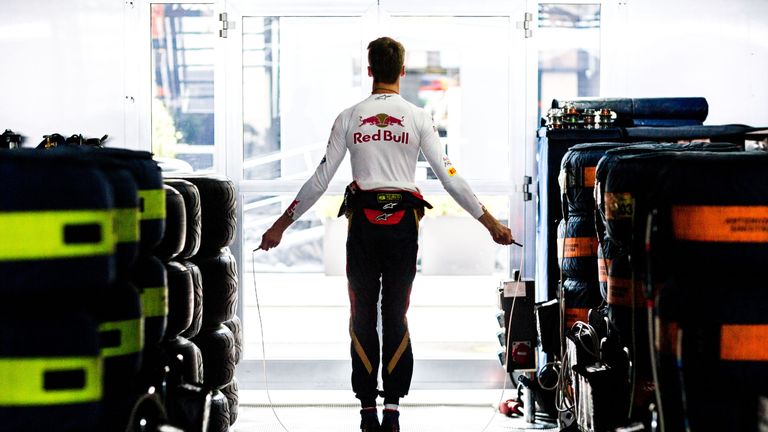 A better reliability record when the car was fast in the second half of the season allowed him to shade Ricciardo on points - and he was a good second in Hungary - but he was only rarely as fast. There was no disgrace in that, but the Red Bull programme is looking for more than drivers merely good enough to justify a place on the F1 grid. If Helmut Marko feels they are not showing the stuff of a future world champion, they will be passed over and the next hot young thing installed in their place. It has given a big pool of drivers chances they probably otherwise wouldn't have had, but it's a brutally demanding programme from the inside.
Kvyat saw no problem in that, as a young guy coming through the ranks, brave and fast, fizzing with energy, confidence super-high. He began to see the other side of it only when it was suggested towards the end of his first season at Red Bull that he had not yet done enough to justify his retention by the team into 2016. Ricciardo had too often out-performed him and with Max Verstappen creating a sensation at Toro Rosso, Marko had yet to be convinced.
Daniil responded by trying yet harder - and in Suzuka qualifying, he rolled the car after getting on the grass on the approach to the fast kink before the hairpin. He'd responded to the pressure by reaching for something that wasn't there - inside the car. The answers were almost certainly to be found outside the cockpit - in mental approach, in refining the skill set required to squeeze the maximum from the knowledge and skills of the engineers etc.
But here was the first bursting of the confidence bubble that, together with his talent and bravery, had carried him all the way to Red Bull. He was given a stay of execution into '16 but, unsurprisingly, didn't turn his form around and by the fifth race of the season, he was back in the junior team. Even more galling: Verstappen won the Spanish Grand Prix first time out in Daniil's former Red Bull.
It wasn't that the pressure was any less in the junior team. If anything, it had increased. He may no longer have been expected to be winning races, but he was being measured against a team-mate - Sainz - already comfortable with the team and operating at a very high level. The Toro Rosso is not the easiest of cars and Daniil has not yet found its sweet spot. He's been totally eclipsed by Sainz, his former Formula Renault Red Bull stable mate. A heavy qualifying crash at Red Bull's home race in Austria - his fault - will have done nothing to halt the downward spiral of questions and doubts. Concurrently next in line in the Red Bull programme, Pierre Gasly, has suddenly hit form with double wins in the category - and the rumours about the imminent end of Kvyat's F1 career were already in full flow even before he failed to get out of Q1 at Hockenheim.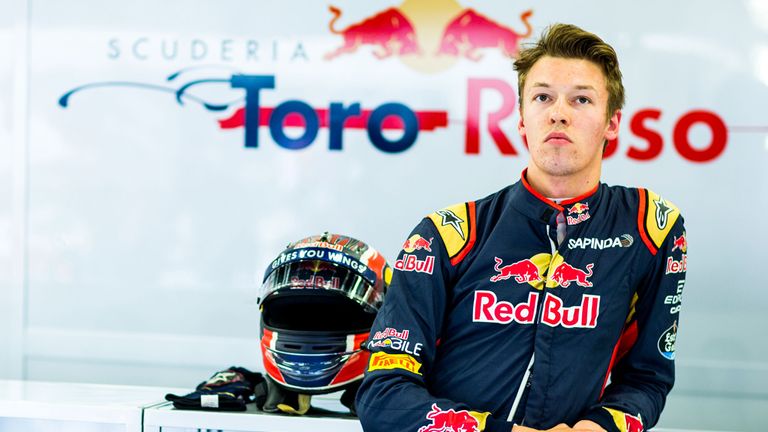 So as Rachel asked this 22-year-old, multi-lingual, talented, highly intelligent and educated man about what had just happened, he appeared on the point of breakdown. He didn't know if the problem was him, he said in one breath. In another he said he'd done a poor job. Asked if he was looking forward to the summer break, he declared, 'I think I need more than just a summer break,' before turning away and walking off clearly in a state of some distress. It was not nice to witness.
He later discussed things in more detail with the written press, but had no more answers. "It's looking very bad now, and if it continues like this, then I don't think anything bright is ahead," he said.
"I just need to get things going, and once I do that, then it will be fine. It's not like I'm having the most pleasant time in the world, it's not easy, but it's not an excuse. Everyone has hard times. If you're good, you come out of it, if you're not good enough, you just die. I don't know what I need. I just need a feeling with the car. I don't have it at the moment.
"When it comes back, it should be much better. I can't remember the last time I had a good feeling with any car, so I don't know what's going on. It seems like my window of working is very narrow. I need to work on expanding on it, but it's not easy. I can't say it's just oversteer or understeer, it's a combination of things. It's different balance issues in a different part of the corner that makes me lose confidence, and I just need to understand where to put it, to shuffle it around, and the right moments will come. I've nearly always found solutions, and that's what I will work on. I feel like a solution is not far away, even if it looks really bad on paper. I just don't have any feeling in the car at the moment, and I know when I have a feeling with the car there are not many drivers who can beat me. But I don't have the feeling so I am very easy to beat at the moment. This is how it is."
You can read his confusion just from those comments. Locked inside by that whirl of emotions is a good F1 driver at the very least - and maybe more than that. It could be that Marko is correct in assessing his potential as not that of a future champion. He could be wrong. But if so, he's unlikely to be proving it within the Red Bull family. Can his career be rescued?        
MH