What does Fernando Alonso's Indy 500 drive reveal about McLaren?
And could Indy success be the only way to save the Alonso-McLaren partnership beyond 2017?
Last Updated: 24/04/17 1:51pm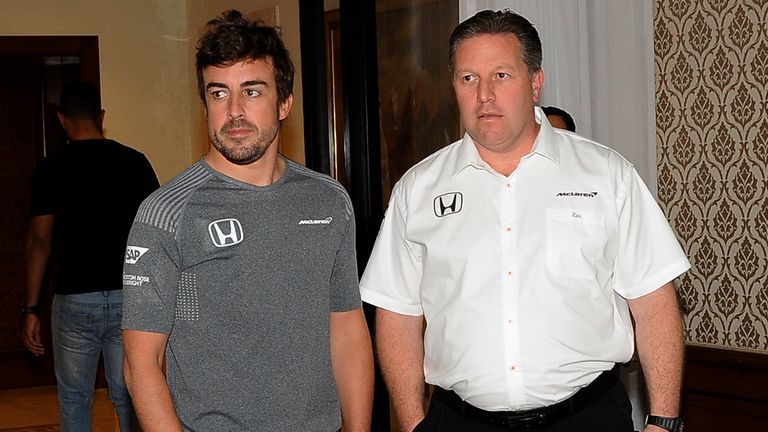 The joint McLaren-Fernando Alonso decision for him to contest the Indianapolis 500 rather than the clashing Monaco Grand Prix is quite revealing.
It is essentially a confirmation that there is no faith that the competitiveness of the F1 programme is turning around any time soon.
Alonso has long harboured ambitions of achieving motor racing's unofficial 'triple crown' - victories in the sport's three most prestigious races, the Monaco Grand Prix, Indy 500 and the Le Mans 24 Hours - and this enables him to pursue that task sooner rather than later, without having to worry too much about how it will impact upon the F1 season. He already has two Monaco Grands Prix wins on his CV but at 35 years old, he doesn't have time to wait too long in chasing the triple crown ambition.
It may also suggest that he has understood that his chances of getting back into a world title-contending car have probably gone, along with the unfolding of the Honda motor's disastrous performance.
Mercedes boss Toto Wolff remains privately adamant he would not countenance pairing up Alonso with Lewis Hamilton as it would risk unbalancing the whole team - and it seems unlikely that Hamilton will be retiring any time soon. Over at Red Bull, they have a ready-made replacement in Carlos Sainz should Ferrari opt to take either Daniel Ricciardo or Max Verstappen. The only remaining team with competitive prospects - Ferrari - is of course where he was. Never say never, but…
So if there are no more world championships available, now is the perfect time to begin pursuing the alternative.
That would indeed have been a wise way for McLaren to sell the idea to him on the likely assumption it wishes to hang on to him long enough for him still to be there whenever the solution to the current performance crisis is solved. The fact that the Andretti Racing, McLaren-entered car is Honda-powered also means Honda gets some halo rather than just negativity from its Alonso association.
Furthermore, is not too much of a stretch to imagine that McLaren would also be open to the idea of putting together a Le Mans programme in the future. McLaren and Alonso could then pursue that triple crown dream together. It's one hell of a challenge, however - only Graham Hill has ever achieved it and that was over a 10-year period.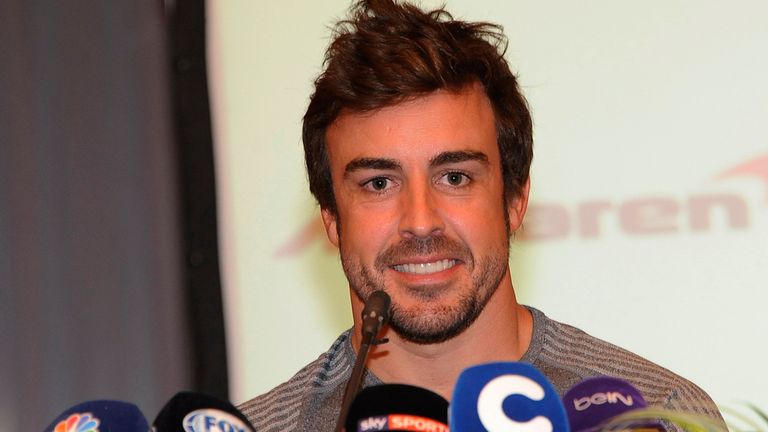 Alonso taking part in the Indy 500 also brings a huge boost to F1 visibility in the all-important American market, a place where the sport's owners Liberty Media feel F1 is under-achieving on its vast potential.
When the full extent of the McLaren-Honda's problems were revealed in Barcelona testing, and Alonso had made his frustrations very clear, an improvised meeting of McLaren and Honda management was convened to somehow reassure him - and invited to that meeting was Honda's former F1 team principal Ross Brawn, now of course F1's sporting and technical chief, working for Liberty.
A competitive Fernando Alonso at the Indy 500 - and there's little reason to suppose he will not be highly competitive despite the very specialised demands of the race - would actually be fantastic news for F1, and just might be the only way the McLaren-Alonso partnership can survive.
Watch the Bahrain GP live on Sky Sports F1 and in incredible Ultra HD! The race begins at 4pm on Sunday. Check out all the ways to watch F1 on Sky Sports for subscribers and non-subscribers - including a NOW TV day pass for £6.99!
Sky customers can now upgrade to Sky Sports and get 12 months for just £18 per month. Upgrade now!