F1 2018: How are the French drivers faring?
Ahead of the French GP's return to the calendar, Sky F1 analyst Mark Hughes compares how F1's French drivers have performed this year
Last Updated: 10/12/18 1:45pm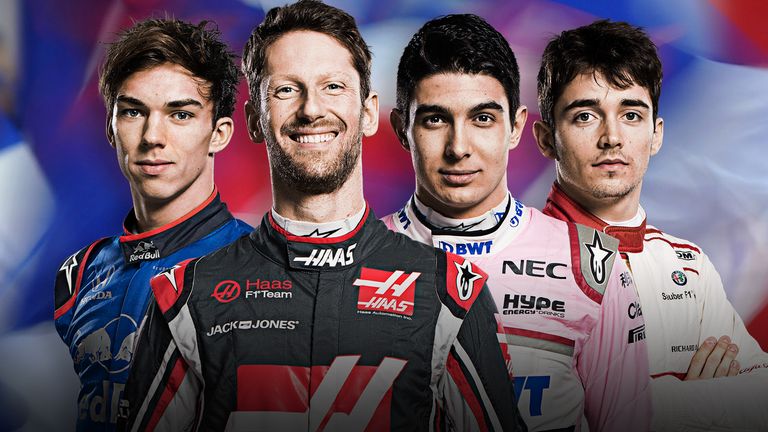 On the eve of the returning French Grand Prix there was a great serving of hors d'oeuvres from the Gallic contingent in French-speaking Montreal.
Hidden away among the midfield of the Canadian race was a wonderful quartet of performances from F1's four French drivers (if we allow the Monegasque Charles Leclerc to be included as an honorary Frenchman and accept that Grosjean has dual Swiss nationality).
They finished only in 9th (Esteban Ocon), 10th (Leclerc), 11th (Pierre Gasly) and 12th (Grosjean) but those placings represented superb efforts for their particular circumstances and it underlines that there is something of a French renaissance in F1 after a few years of being under-represented.
Esteban Ocon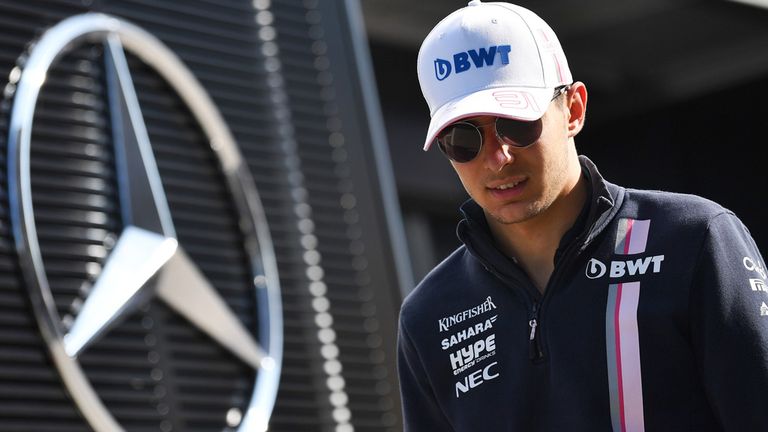 If he was to maintain career momentum as a potential 'special one', Ocon came into his second full season (he did a few races with Manor in 2016) needing to establish a more consistent advantage over his senior team-mate at Force India, Sergio Perez, than he'd done in 2017.
This is no easy task, for the Mexican has matured into a formidable all-round performer without any real weakness. Perez's record of five podiums for the unfancied Force India team speaks for itself - as does his superior record there alongside the highly-rated Nico Hulkenberg. But his fluffed chance at a top team - at McLaren in 2013, where he was comfortably shaded by Jenson Button - probably means his place in F1 will never transcend that 'solid performer' status.
Such a perception only makes it doubly hard for Ocon to retain his credentials as a 'coming man' - something that beating Max Verstappen to the 2014 European F3 championship as a rookie firmly established.
Last year, he was fully competitive with the Mexican - as their occasional disputes over the same bit of track emphasised - but the numbers were firmly in Perez's favour at 13-7 in qualifying and 12-7 in the races both finished. So far this year, Ocon is up 5-2 in qualifying and 4-1 in the races where both have finished.
Ocon and Perez's 2018 results compared
In Montreal, he over-delivered in both qualifying and race, out-performing Perez and pushing the faster Renault of Hulkenberg for the status of 'best of the rest' after the big three teams. After qualifying just behind Hulk, Ocon made a great move to pass him into Turn Three on the opening lap and proceeded to keep the two Renaults behind him until his pit stop went wrong, a problem with the rear jack enabling both Hulkenberg and Carlos Sainz to get out ahead of him.
They then proceeded to pull away at around 0.5s per lap, illustrating how Ocon's qualifying speed and racecraft had been flattering the car.
So far, he's on-course with his targets and exemplary performances like that in Montreal show why he's still hot - and being tipped to join the works Renault squad next year.
Charles Leclerc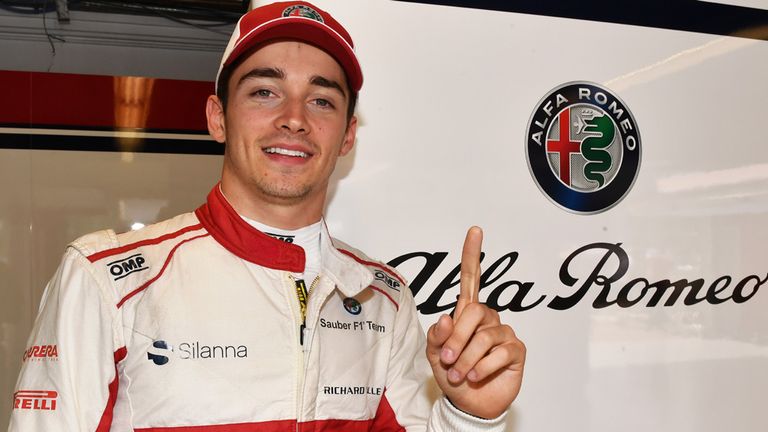 After a quiet start, Leclerc's rookie season at Sauber has flowered into something special. A brilliant champion in both GP3 and F2, and a Ferrari Academy Driver, the Scuderia placed him at the Alfa-Romeo-backed Swiss team to get his F1 career underway at just 20 years old.
The fireworks first became clear at Baku, for round four, where he finished a superb sixth in a car that might ordinarily not have been expected to have made it out of the Q1 part of the grid. He's followed up with points in two of the subsequent three races, regularly getting the car through to Q2 while team-mate Marcus Ericsson remains marooned in Q1.
Leclerc and Ericsson's 2018 results compared
It isn't just the fact that he's out-performing the far more experienced Ericsson that's impressive, but the margins. They are bigger, and more consistent than we saw from Ericsson's previous partner Pascal Wehrlein. In Montreal, Leclerc was regularly 0.5s quicker than the Swede run-for-run and he's combining that speed with the race craft of a veteran.
After out-qualifying both McLarens, he was running ahead of Fernando Alonso when the latter tried a move on him upon the restart from the Safety Car at Montreal. Leclerc refused to be intimidated and several times the pair were wheel-to-wheel, but the Sauber always retained the place. He was similarly rock solid in defence as Gasly later took Alonso's place as his attacker.
So far, Leclerc has done nothing to assuage the impression that he is destined for super-stardom.
Pierre Gasly
Gasly preceded Leclerc as F2 champion and, as a Red Bull junior driver, got his F1 break with Toro Rosso in the latter part of last year after Daniil Kvyat was dropped. This opportunity came at much the same time as that of team-mate Brendon Hartley, so the two rookies have only each others' performances to lend perspective.
But it's fair to say that Gasly has so far eclipsed his double WEC champion team-mate quite comfortably.
Gasly and Hartley's 2018 results compared
There have been flashes of speed from the New Zealander but it's Gasly who seems more assured in putting it all together. His seasonal highlight to date remains the great fourth place he scored in Bahrain, a result that was fully on merit. The Toro Rosso is well-suited to stop/go circuits like that, but to be 'best of the rest' all weekend above the likes of Renault, McLaren and Force India required a formidable performance from the driver - and he delivered exactly that.
In Montreal, a double engine change saw him start from the back of the grid with the newly-uprated Honda motor but he was quickly through to the midfield and pressing Leclerc hard for the final point. It was a great day's work that only added to his burgeoning reputation.
Romain Grosjean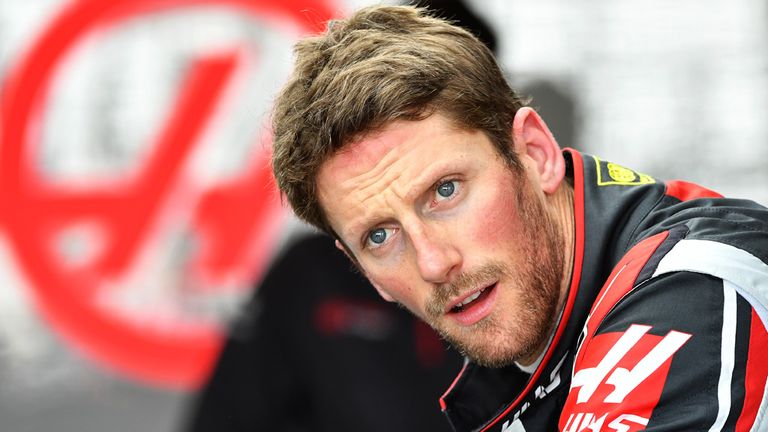 At 32 years old, Grosjean is of a different generation to the other French talents (Leclerc is 20, Ocon 21 and Gasly 22) but Montreal showed that he is still capable of wonderful performances. Starting alongside Gasly on the back row of the grid after an engine blow up left him unable to take part in qualifying, he quickly had the Haas up right behind Haas team-mate Kevin Magnussen, who had started 11th. He'd been consistently two or three tenths faster than Magnussen throughout the practices and looked set to by vying with the Renaults as 'best of the rest' in qualifying before the mechanical carnage as he left the garage.
Grosjean and Magnussen's 2018 results compared
As Magnussen pitted from in front of him, Grosjean remained out, intent on getting as long a stint as possible on his ultrasoft tyres. Magnussen's new rubber meant that initially he was on-course to be ahead of Grosjean by a comfortable five seconds after the latter had stopped. But remarkably, Grosjean kept his tyres in shape long enough for Magnussen to begin suffering fading grip from his own much newer tyres - and as Magnussen then lost further time moving aside to be lapped, so Grosjean reeled off a beautiful sequence of fast laps that gained him back those five seconds and more. He emerged from his late stop comfortably clear of a team-mate who had started half-a-grid ahead of him. He then proceeded to join the Leclerc/Gasly train, putting pressure on to the end.
We already know from 2013 - when Grosjean three times came close to beating the dominant Red Bull of Sebastian Vettel to victory in a Lotus that was no way as good - just how good he can be in a competitive car. The chances of him ever getting in a title-contending team are far smaller than for those of the younger French guys, but at his peak he's arguably still the outright fastest of all of them.
Who's the best Frenchman on the grid? Comment below to get involved in the debate, but please adhere to our House Rules. If you wish to report any comment, simply click on the down arrow next to the offending comment and click 'Report'.
Sky Sports F1 is the only place to watch every Formula 1 Grand Prix, qualifying and practice session live in 2018. Get Sky Sports F1.