Formula 1 Reporter & Columnist
Rachel's diary: On and off track
Rachel Brookes on the countdown to her racing debut and the latest flashpoint in the absorbing battle for supremacy at Mercedes
Last Updated: 06/07/16 5:06pm
My Austrian Grand Prix week began a whole 10 days before the race weekend.
Just after getting back from Baku, I headed to Bedford Autodrome to interview Valtteri Bottas and, if I was lucky, to do a few laps around the track.
If you saw our qualifying build-up show (or watch the video above) you will have seen I am learning to race ahead of competing in the SR1 Cup at Oulton Park the weekend after Silverstone. I have never done anything like this before, not even a kart race, so it is all completely new for me. 
I arrived at Bedford in the pouring rain, which seems to have followed me to every track so far this year. It was a corporate event for one of the Williams team sponsors but they had kindly given us some interview time as well as given me a few laps in a car. 
Once the interview was done I had to change into a race suit and wait for the camera to be attached to the car. By now the rain was heavy and I wasn't sure I actually wanted to go out in it.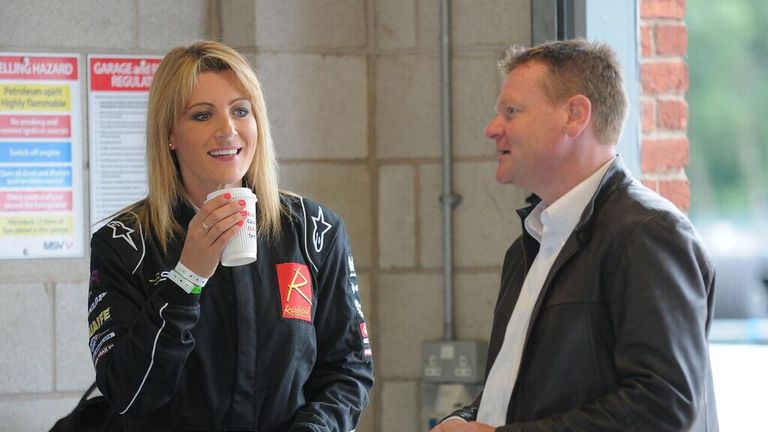 Valtteri wasn't worried - why would he be? - and when I suggested I drive a few laps so he can coach me, he agreed. I was only joking but once he said yes I realised it was an opportunity too good to miss.
Once in the car though, and having seen the standing water on the track, I was less sure and said it might be better if he just talked me through his thoughts as he went round. I bottled it!
Valtteri told me he hadn't driven this circuit before and definitely hadn't driven the car before but once we set off from the pits you would never have known. The speed was there immediately, he found grip I thought would be impossible in those conditions, and nailed the lap straightaway. I am not going to lie, I was in awe.
I have been for hot laps before with one of the drivers - Felipe Massa in 2012 around the Barcelona circuit - but that was in a road car. This was something else. 
So far I have had three days in the car, two at Oulton Park and one at Cadwell Park. It has rained each time which at least means I have experienced all sorts of conditions, but also means that I feel I am behind where I should be by now as seat time has been a bit restricted.
On my first day at Oulton Park I met my instructor, Le Mans winner Andy Wallace. Luckily for me he is an endurance specialist, a talent I feel he will need to draw on in this process! One thing we learnt from the first day is that I am better through slow corners than quick corners.
For some reason hairpins and chicanes are the best bit of my lap while the long sweeping corner of Druids is my weakness. At Cadwell Park I felt a little bit green in the morning as I sat in the passenger seat taking in where the racing line and braking points were while Andy drove. Once we swapped over though I was fine and by the end of the day I loved the track.
I had a spin just after lunch but I had just put on the dry tyres after wet running and they weren't warmed up yet. I am even getting my excuses ready! 
Back to Valtteri and a soaking wet day at Bedford. We came into the pits for a quick chat and then he took me out again, this time really pushing it. Even when the car threatened to misbehave he had it all under control and with the smallest movements we were back on line.
I have always had huge respect for the F1 drivers I interview but moments like that really bring it home. I loved every thousandth of a second and tried to learn as much as I could from him about car control, searching out the grip and pushing as much as you can, and then a little bit more.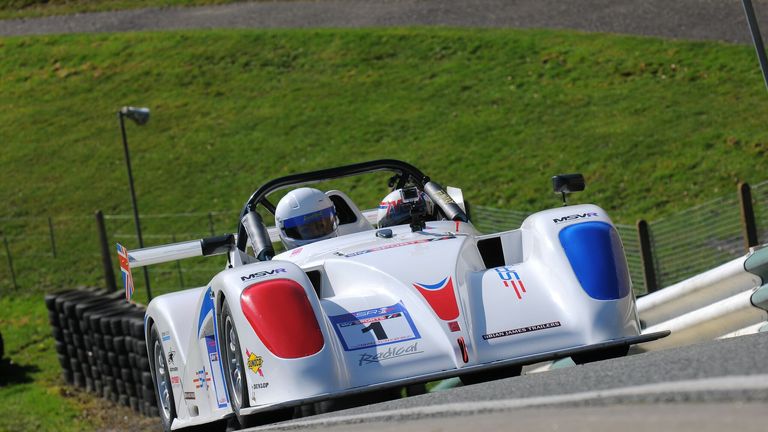 It is so difficult to describe the feeling but under that helmet I had a huge grin on my face. I could have sat there all day. 
As we boarded the plane to Austria I got a message from Radical with my telemetry from the day before's running. My brother, who is also racing in the SR1 Cup this year, has been at the track too and already has a year in the series under his belt so the telemetry compared our lap times.
Sadly for me I was five seconds off my brother's lap time. I did have a passenger and as it was a track day there was a lot of traffic around, but still that is a lot of time to find. Johnny Herbert had asked me to show him my telemetry when it came through but as I told him it had arrived, Carlos Sainz overheard from the seat in front of me and said he would have a look too. It must have looked pretty bad to him but he was very polite and just pointed out the many parts of the track where I needed to improve. My slow corners were still good though at least! 
Luckily for me he wasn't the only driver kind enough to offer advice. On Saturday evening I sat down with Nico Hulkenberg for a quick interview following his fantastic qualifying and he too suggested areas where I could easily improve.
Both agreed and I now need to put that advice into practice on my last day in the car before the race weekend. It seems I have a lot to do! 
Maybe not as much as Mercedes though. After Sunday's race I interviewed Nico on what happened and he said "Lewis turned in and that caused the collision", while also admitting he "went a bit deep into the corner".
He firmly believed he was innocent but we know now the stewards felt otherwise, as did everyone I spoke to after the race. In the past when these two have clashed there have been many differences of opinion but on this occasion everyone I spoke to blamed Nico.
When Lewis was having a run of mechanical issues I asked Nico after the race in Russia if he missed a straight fight with Lewis on track. His response was: "I can't say I miss it because it's awesome to win you know, and I want to win races."
On Sunday he had a chance to win a straight fight, albeit on different strategies, and he lost. Will Mercedes need team orders anyway now? How Nico responds to this latest clash will be crucial.
While Lewis may have been the one booed on the podium, Nico was roundly blamed for the incident and received an FIA penalty. Could the psychological effect of that prove the biggest dent in Rosberg's title challenge? 
RB