Declan Hannon exorcised 2013 demons with All-Ireland win
Last Updated: 15/10/18 4:21pm
Limerick captain Declan Hannon describes how the All-Ireland win helped him get over the disappointment of 2013.
The 2018 All-Ireland triumph put 45 years of heartache in the county to bed. Since 1973, there had been so many 'what ifs' as the Treaty fell agonisingly short on countless occasions. One such year was in 2013 when they stormed to an unlikely Munster triumph, finding themselves in an All-Ireland semi-final, with Tipperary, Kilkenny and Galway already eliminated.
However, Donal O'Grady's side fell flat against Clare at Croke Park as they lost by seven points. Declan Hannon had an off-day on placed balls, and it was a performance that haunted him for five years until he put his demons to bed with an All-Ireland triumph in August of this year.
"Probably until I was actually involved with winning an All-Ireland with Limerick I wouldn't ever have gotten over that," reflects the All-Ireland winning captain.
"It was tough, like. I kind of got a fair bit of flak after that for a few months and you were nearly embarrassed to go places and see people. You'd just be disappointed because you'd feel like you let the whole county down.
"I suppose in 2013 Limerick were on such a high after winning the Munster final and the place was kind of gone mad because this was the year we were meant to win the All-Ireland. And then for it all to come crashing down the way it did was hard to take as well. It took a long time, now.
"To be honest, in my mind, until I actually contributed positively to Limerick winning an All-Ireland... I didn't want to be remembered for the Clare match in 2013.
"Thankfully we won the All-Ireland this year and it's only now I can move on from that."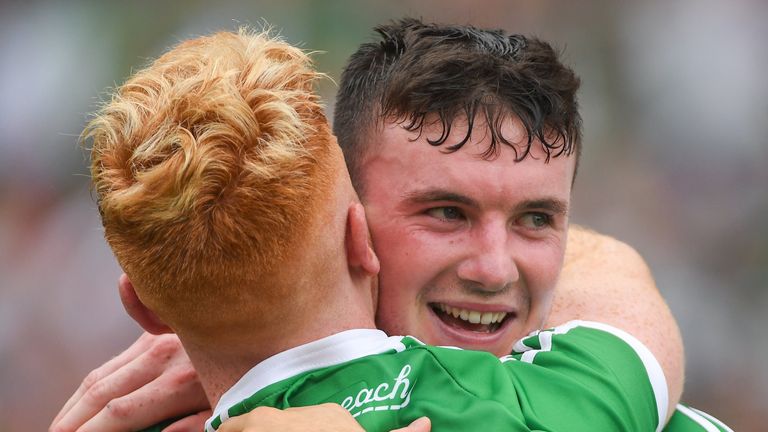 Since then, Hannon has matured as a player. Switching to centre-back, he is no longer on free-taking duty and understanding that his game isn't all about scoring has helped him develop as a player.
"When I was 20 years of age in 2013 I probably thought differently about games than I would now.
"Then I thought I had to go out on the field and score 10, 11, 12 points a match. You kind of put pressure on yourself. No-one else was putting pressure on me.
"It was just myself saying you have to do this and you have to do that. And then when it doesn't work and you score two or three points you still feel bad.
"My mentality changed completely after that. I didn't put as much pressure on myself and I said, look, if I can do the job that I'm meant to do then that's good enough.
"If I'm contributing positively to the way the management want me to then that's fine, I don't need to be going out playing centre-back and trying to score 10 points. Because at the end of the day that will lead to you not contributing the way you want to."