Dublin's Jonny Cooper unsure about Sergio Ramos comparisons
"I've said it loads of times before, I play my best stuff on the edge."
Last Updated: 15/10/18 4:22pm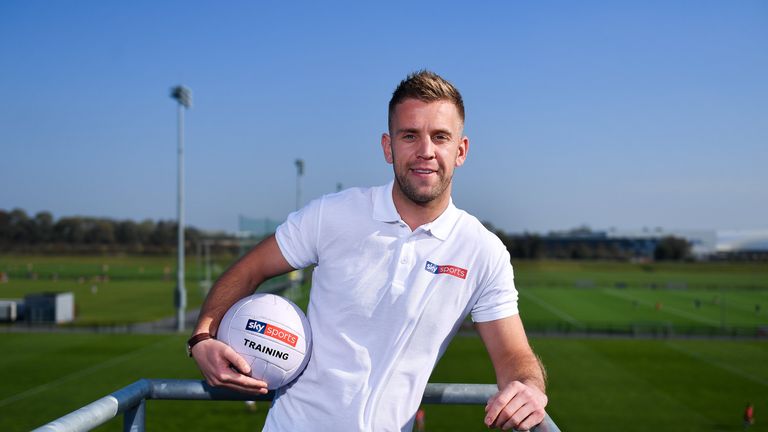 Dublin star Jonny Cooper is uncertain how to interpret comparisons made between himself and Sergio Ramos.
Cooper has been an integral part of Dublin's four All-Ireland titles in a row, with his defensive dynamism key in the team's successes.
Given his modus operandi at the back, the Na Fianna club-man has been likened to Real Madrid central defender Sergio Ramos by some commentators.
"It's probably a bad thing in some people's eyes," reflects Cooper. "Some people have interpreted - I don't know much about soccer - but he [Ramos] has a split fan-base I guess. Some people like him and some people don't. That's maybe the same for me. Maybe it is a compliment, I don't know what way it was intended. It's hard to know what way to interpret it.
"I just do what I need to do whether that's defensively or protecting Stephen [Cluxton] or Evan [Comerford)] or one of the goalkeepers behind me. I just do what I feel is right at the time, I don't intentionally go to get yellows or anything like that, but sometimes cases will arise that situation just happens.
"I try as best I can to practise the correct technique and tackle and everything else, but I sometimes it doesn't work out like that. I've said it loads of times before, I play my best stuff on the edge. Sometimes I misread a situation and misjudge it and consequences happen after that."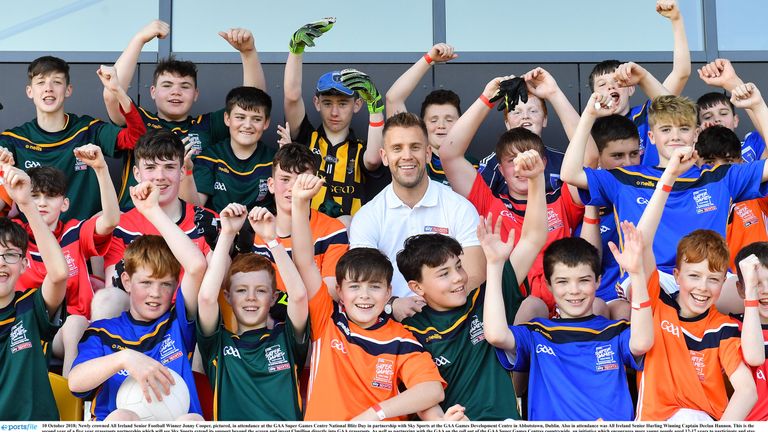 The 2016 All-Star award winner did concede that it can be difficult to avoid media chatter, but it is important not to let it impact upon your game.
"You definitely hear it," he said. "We're all human and social media...you hear it you absolutely do. I'd like to think I've enough experience to know what's of value, what's not of value, what's filling up [column] inches, what opinion is out there and what I should or shouldn't be looking at.
"I typically don't take too much stuff on board. If I hear something I'll hear it, but it doesn't actually get processed or affect me in any negative or positive way."
Cooper has the experience to deal with criticism and not let it affect his game, but that was not always the case.
"In the first year or two there's a lot going on, especially social media," he said. "There's different things that go on. You definitely hear it and maybe you veer towards, 'should I be actually paying attention to what X or Y said about me or should I just stay in my own lane and listen to coaches and players?'
"Sometimes it can be difficult not to actually take heed of what's out there but also to use to in the way it's not supposed to be used. Definitely over a few years, but it takes you to develop that mindset to build some resistance and get the experience of what's valuable to you and what's not."
Jonny Cooper was speaking at the GAA Super Games Centre National Blitz Day in partnership with Sky Sports.
This is the second year of a five year grassroots partnership which will see Sky Sports extend its support beyond the screen and invest €3 million directly into GAA grassroots.
As well as partnering with the GAA on the roll out of the GAA Super Games Centres countrywide, an initiative which encourages more young people aged 12-17 years to participate and stay involved in Gaelic Games, Sky Sports will also continue to support the GAA through its involvement with the annual GAA Youth Forum (this October) and The GAA Games Development Conference (January 2019).