Mark Roe explains why he is not a fan of the anchored putting ban
Last Updated: 14/01/16 3:55pm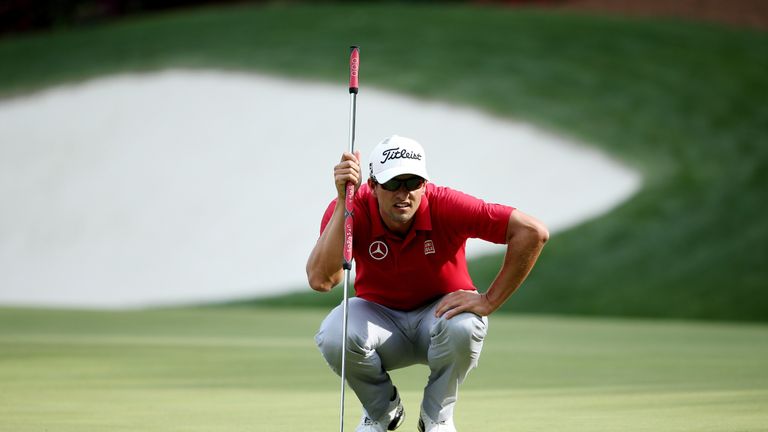 With the ban on anchored putting taking effect this month, Mark Roe explains why the new ruling could have a huge impact on some careers.
The new year has begun with one of the most significant rule changes in golf history, the banning of the anchored putting stroke.
I've being saying all along that I thought this was a storm in a tea cup, and I couldn't fathom why the authorities were concerned about anchored putting in the first place. It seems they are more bothered about image than technicalities.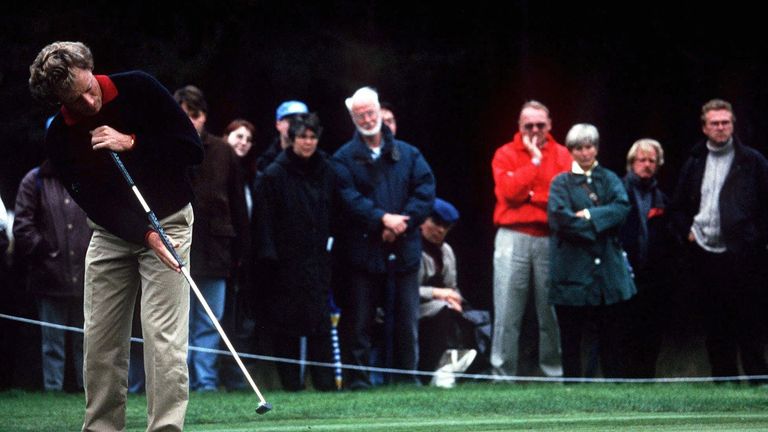 There are already a few grey areas emerging, and some of them just don't make sense. I just viewed it as another technique, another way of putting. When the long putter was at the height of its popularity, there was still nobody in the top 10 of the putting stats using the anchored method.
Adam Scott is one of the most high-profile players who needs to make the transition this year, but there was a time with his broom-handled wand that he was 148th in the stats from inside six feet. Maybe he holed a few more from mid-range? I'm not so sure.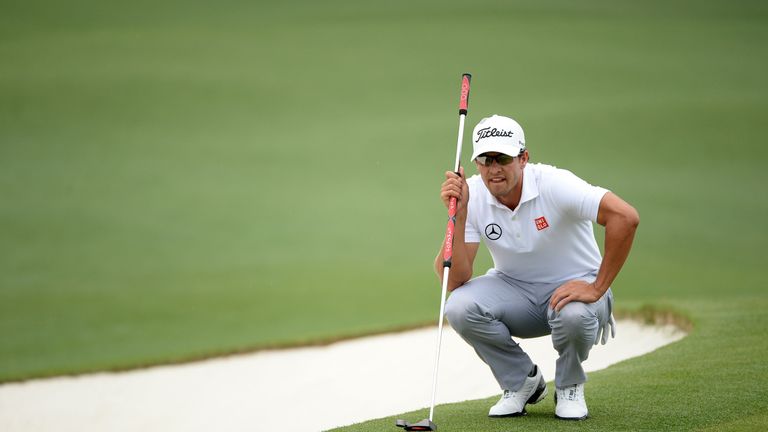 Ernie Els, and I'm a massive fan of his, is another who is affected, and we've seen him make a few worrying strokes with the traditional putter in recent months. There was one miss that went viral on the internet, when his putt from inside two feet did not even touch the hole.
No default option
The new rule has taken that default away when once someone's nerves are shredded, they can't now revert to a longer putter. From a technical aspect, I really don't think it was something that needed to be banned. But it's done now, and the players will have to deal with it.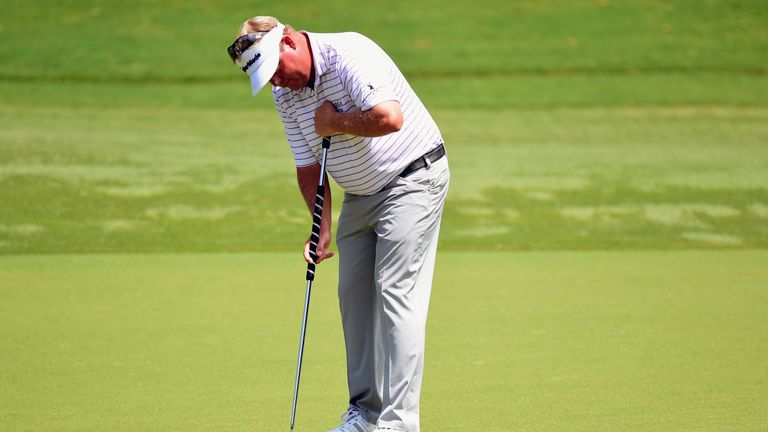 There will be some who will struggle more than most if they've grown up using a longer putter. They may not have made the switch to combat the nerves, it would have been something they started out using, like Webb Simpson or Carl Pettersson for example. They used it because it was available and that was that.
At least we've seen that Adam Scott is capable of putting in some good numbers with the traditional flat stick, but he will always be a streaky putter - he was even with the broom-handle.
What amazes me from a technical - and coaching - point of view is that more players don't go to the Matt Kuchar style of putting. His technique is the greatest contradiction of all in the whole anchoring debate. It's a style first used by the likes of Bernhard Langer and Soren Kjeldsen, where you clamp the grip of the putter to the left forearm. And that is still legal!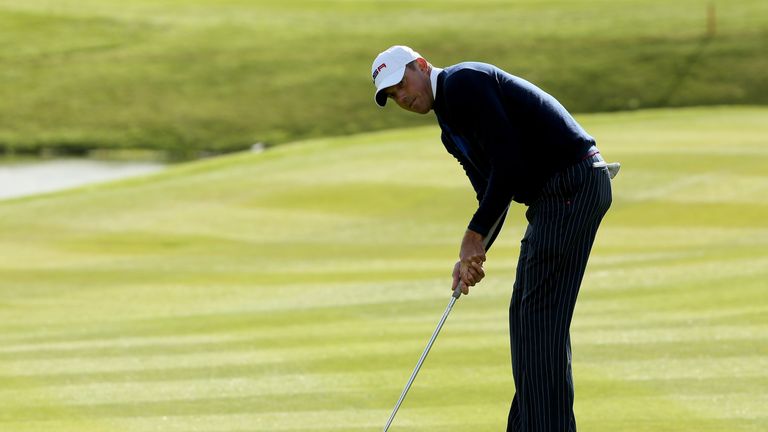 Langer invented this around 30 years ago when he had a dreadful attack of the yips, and he found the cure. I've tried it, and it's a great way to putt. It's very solid, and it works. So in time, I wouldn't be surprised to see more players adopting this method.
Misinterpretation
It's not only the putter than cannot be anchored, it goes for elbows as well. And this is where the new ruling is very much open to interpretation. If I use the short putter, or when I'm chipping, I have a connection to my ribcage with my elbows. As soon as I put the putter on the deck, I can feel my elbows touching my ribcage.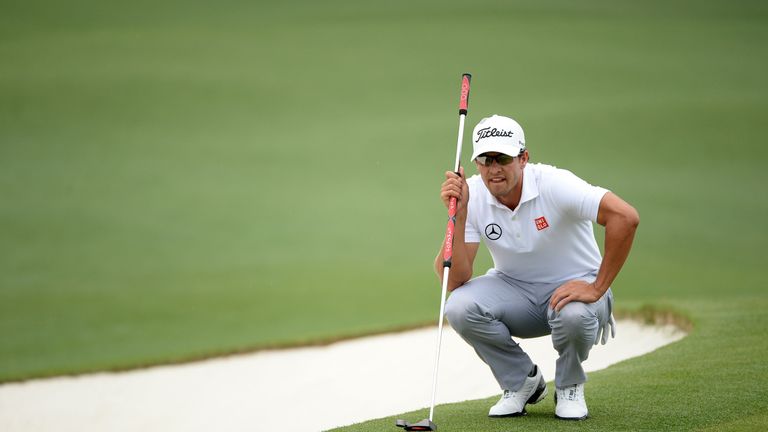 That is an ambiguity that I don't think is correct. I don't care who explains it to me. It's open to interpretation, and monitoring all the various putting techniques is going to be very tricky.
I was never a fan of banning the long putter. If you could show me five players riding high in the putting stats, then there may have been an issue.
But it all seemed to kick off when Keegan Bradley won the PGA Championship with a belly putter, and then Ernie won the Open using the same thing. Once players started winning majors using anchored putting, then it became a bigger issue with the authorities.
I used the long putter for 10 years, but I didn't switch to it because my putting was bad. I had good results with both styles. I just liked the feel of it, I liked the way my stroke felt, I liked the posture and for me it was an available option and I used it.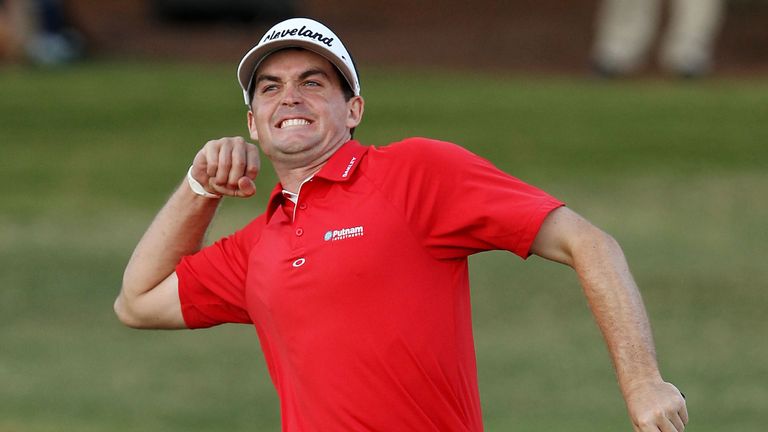 But I never felt uncomfortable with the short putter. I did go back to it on the odd occasion, but it never really affected my results to be honest.
It will undoubtedly make a difference to some players, and I can't think of any other rule changes over the years that could have had such an impact.
Other issues
For me, there were other problems in golf to address before implementing the anchored putting ban.
Slow play is as perennial as the grass. I remember my first year on Tour in 1985, taking five hours and 45 minutes to get around Wentworth, and everybody saying the pace of play needed to be addressed.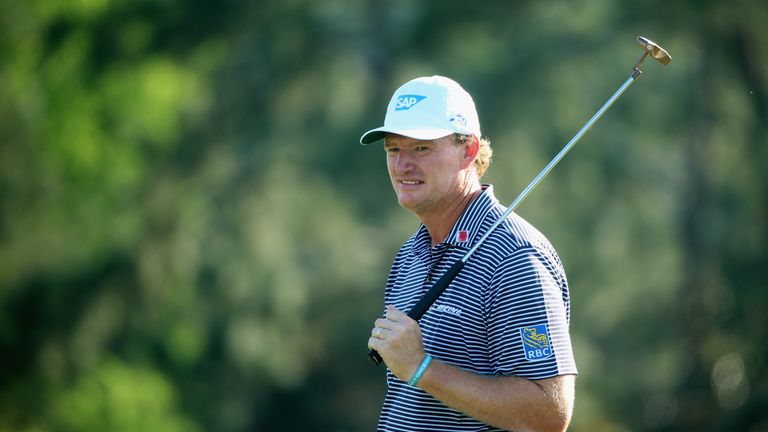 Over the years, they've tried timing players, but they would play at their usual pace and as soon as they saw an official with a stopwatch they would speed up.
The greatest two-speed players I ever saw were Faldo and Langer. They were so slow when there was no sign of a rules official, but they would get a lot quicker when they needed to.
It needs addressing, but it needs to be fed down to the youngsters and club golfers. For me, speeding up the pace of play in golf at all levels is far more important than banning anchored putting.