After more than 40 years as the European Tour's official starter, Ivor Robson made his final announcement on Sunday when the curtain came down on the 2015 season in Dubai.
In his cultured Scottish brogue, the 74-year-old from Moffat declared: "On the tee from England, Andy Sullivan."
And that was it, the end of a remarkable career that began at The Open Championship in 1975.
The European Tour's chief executive Keith Pelley presented Robson with an engraved salver to mark this occasion at the DP World Tour Championship.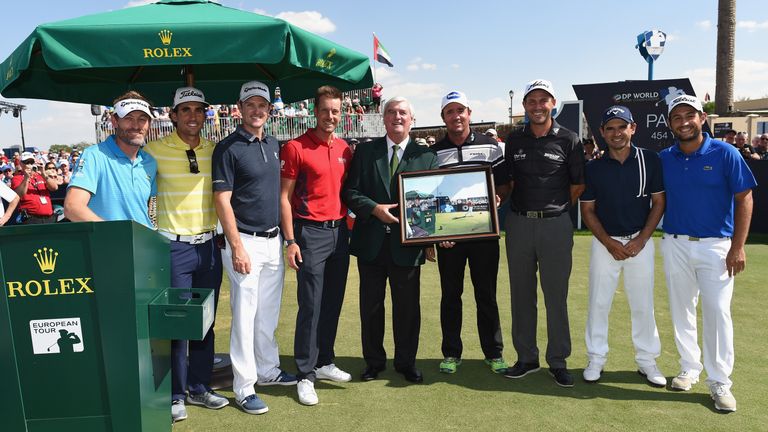 Pelley said: "I have been here for the last five hours and seen the admiration of every single player - every single player has saluted Ivor.
"For 40 years, from Carnoustie in 1975, it has been a privilege to see how people have treated you.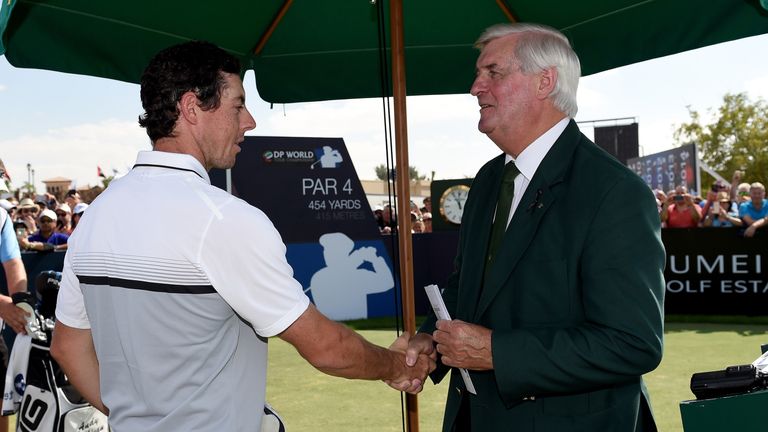 "The players have come back to see you again and you will be missed. We wish you all the best in your retirement. On behalf of the European Tour, thank you and congratulations."
Henrik Stenson, speaking on behalf of the players, paid tribute to Robson while presenting him with a painting of himself.
The Swede said: "Ivor, 40 years, magnificent. From all the players and the few here who have made it back here on time, thank you for a long, long time of loyal service and we hope to see you outside the ropes sometime."
Robson said: "It has been a wonderful career. It's been a great honour to have been allowed to be the official starter for the European Tour.
"The way I have been treated by players, officials, sponsors, .... thank you all very much.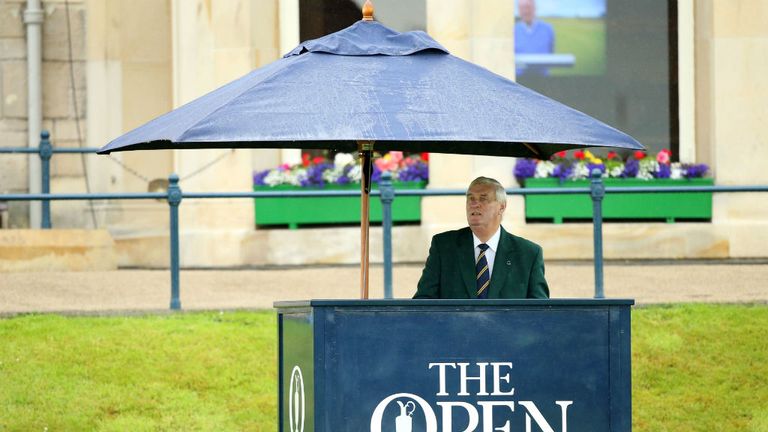 It has been great fun being here with you. We have had lots of banter and it has been wonderful.
Ivor Robson
"To the professionals, it has been great fun being here with you. We have had lots of banter and it has been wonderful.
"You are a credit to the professional game gentlemen. And to the spectators, thank you for your wonderful support over the years."