The five biggest stories from an enthralling week of golf worldwide
By Keith Jackson, Golf Editor
Last Updated: 25/01/16 4:58pm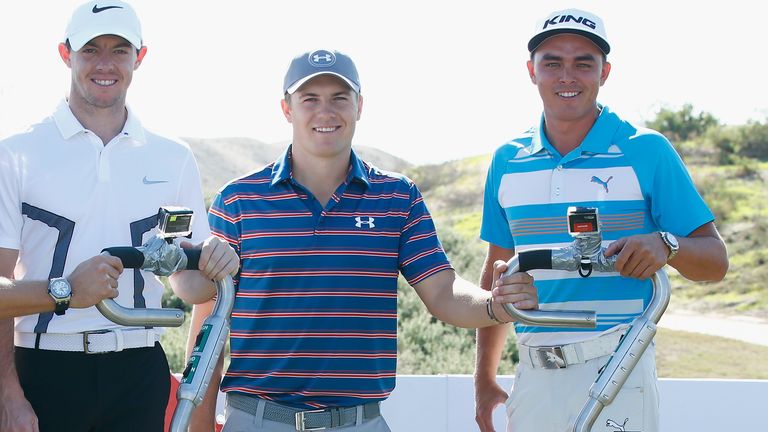 Rickie Fowler upstages the major champions in Abu Dhabi, slow play and shorts are the talk of the Tour, while Phil Mickelson makes an encouraging 2016 debut in the California desert. Here's the five big talking points of the week ...
Big Three thrill Abu Dhabi
The organisers and sponsors of the Abu Dhabi HSBC Golf Championship certainly got their money's worth. Having four of the world's top six players in the field is one thing, but to have one of them win and the other three in the top five? 
Despite early-morning fog disrupting play twice, the tournament enjoyed more than its fair share of outstanding golf and, after a marathon Sunday, it was Fowler who upstaged the three men ahead of him in the world rankings to claim a magnificent victory.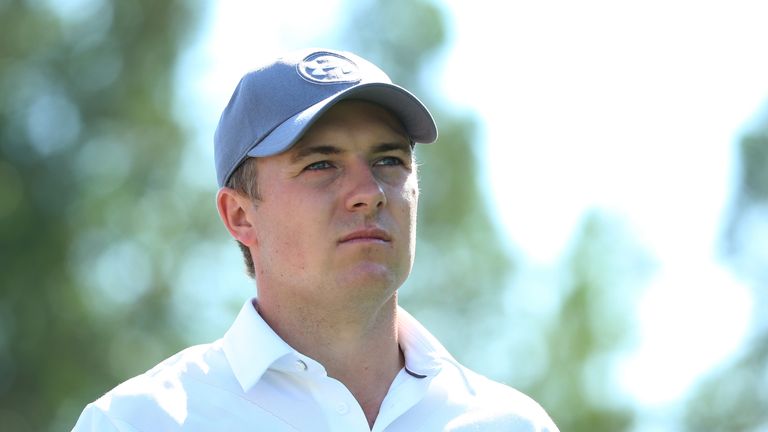 The build-up to the first event of the Desert Swing understandably focused on the seasonal return of Rory McIlroy as well as world No 1 Jordan Spieth making his debut in Abu Dhabi. Fowler and Henrik Stenson were expected to play second fiddle, but both finished ahead of Spieth with Stenson sharing third with McIlroy.
Credit to Spieth for his professionalism throughout the week, obliging the sponsors requirements, interacting with the swathes of fans and putting in a battling performance (three 68s) despite struggling with jet lag and a misfiring long game.
McIlroy's first outing after a nine-week break proved encouraging for the year ahead, and the galleries were treated to a pair of eagles at the 18th from the four-time major champion. Only two players had managed a three at the last on Sunday, and McIlroy's sublime finish in fading light extended his interest in the tournament until Fowler chipped in for birdie at 17.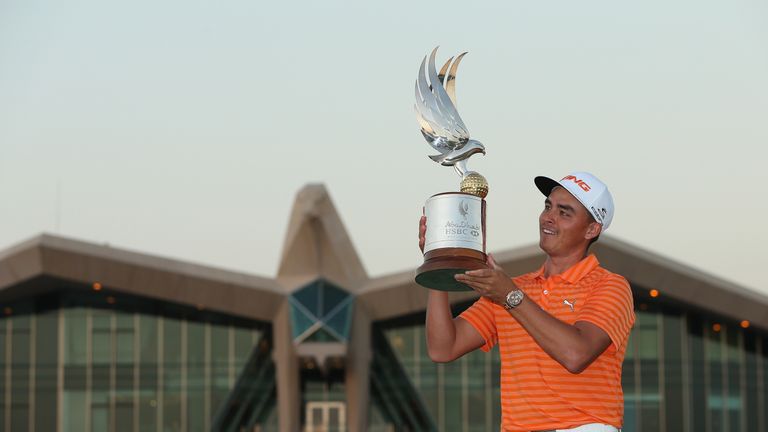 Stenson battled a swollen knee (he had keyhole surgery on December 9) and a sore foot and played the last four holes in nine under, but the week ultimately belonged to Fowler as his composed final-round 69 clinched a one-shot win over big-hitting Belgian Thomas Pieters.
Fowler's ability to produce the goods under pressure shone through. He bounced back from a double-bogey at the seventh by holing from a bunker for eagle at the next, and his chip-in for birdie at 17 prompted cheers that matched those for McIlroy's eagle at 18.
Not bad for a guy who, barely nine months ago, was allegedly voted one of the most over-rated players in the world!
Are new slow play measures tough enough?
The Abu Dhabi HSBC Golf Championship heralded the start of the European Tour's tougher new regulations designed to combat slow play, and there probably would not have been much talk about it had the first man to be penalised not been called Jordan Spieth.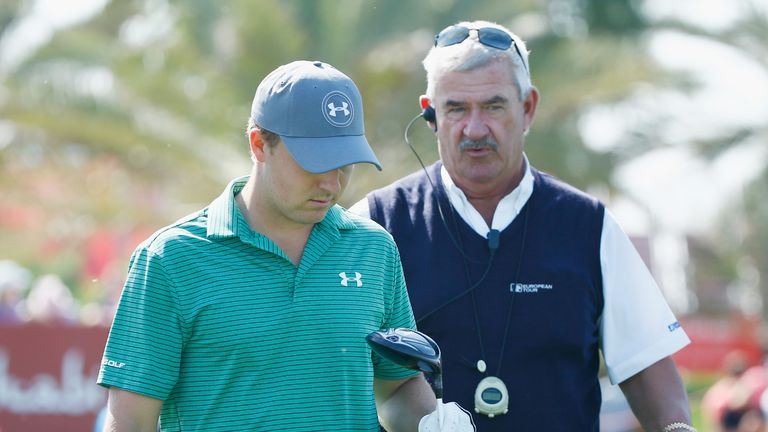 It was an adventurous week for the world No 1 on his Abu Dhabi debut. He teamed up with Fowler to beat McIlroy and Stenson in the "Rider Cup Desert Challenge", but his opening 68 was marred by a "monitoring penalty" after he took a minute-and-a-half over a birdie putt at his penultimate hole.
Spieth claimed the penalty "made no sense", as his marquee group were not out of position and the three-ball behind had only just struck their tee shots at the par-five eighth. 
McIlroy agreed with Spieth, but chief referee John Paramor was having none of it, arguing that - regardless of position - Spieth far exceeded the recommended time limit of 40 seconds to strike his putt ... which missed!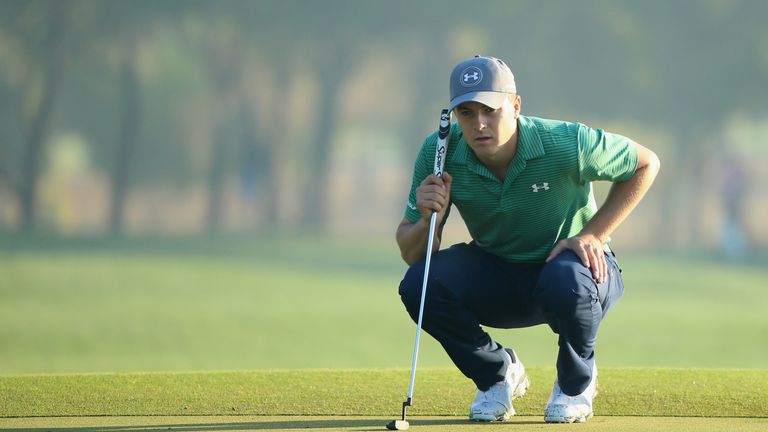 Another transgression in a European Tour event will result in Spieth being fined £2,000. To put this into context, the 22-year-old earned in excess of £2,500 for every shot he played in 2015!
While it's refreshing to see Keith Pelley and Co toughing their stance on slow play, the paltry fine is hardly a deterrent for a vast number of modern-day Tour professionals. How long will it be before shot penalties are introduced?
Shorts in the news
One of the more popular innovations announced by the European Tour last week was approving the wearing of shorts in practice rounds and pro-ams this season.
Ryder Cup skipper Darren Clarke got the ball rolling when he obtained permission for his European players to wear shorts during practice for the recent EurAsia Cup in hot and humid Malaysia. The European Tour's tournament committee unanimously voted in favour of the proposal to relax the dress code in preparations for events in 2016 - a decision greeted with widespread approval from a majority of players.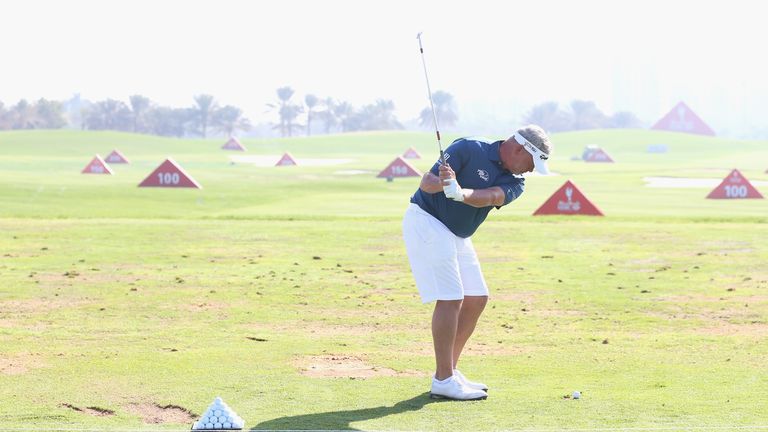 Ian Poulter spoke for a number of his peers when he tweeted: "It's 2016 not 1990. Get rid of the stuffy old rules that hold golf back. Make it more fun everyone."
Rory McIlroy and Jordan Spieth were among those in favour of being allowed to wear shorts during tournament rounds, but the R&A will not allow competitors to ditch the long trousers in preparation for this year's Open at Royal Troon, although they will consider it for the future.
An R&A statement read: "We welcome initiatives that ensure golf remains modern and relevant to today's generation of players, but we do have to maintain a balance with the traditions of the game. While we already have our conditions of entry for the 145th Open at Royal Troon, this is something the Championship Committee will consider in future.
It would certainly be a pleasant dilemma to have if the weather here in mid-July is sufficiently warm for shorts to be desirable
R&A statement on shorts
"It would certainly be a pleasant dilemma to have if the weather here in mid-July is sufficiently warm for shorts to be desirable."
But there are certainly no immediate plans for the PGA Tour to follow suit. Spokesman Ty Votaw said: "We are aware of the European Tour's change in policy, but the PGA Tour's policy remains unchanged. Players are required to wear long pants when playing practice, pro-am and official competition rounds."
Mickelson back with a bang
While Jason Dufner collected his fourth PGA Tour title after a thrilling finish to the CareerBuilder Challenge, Phil Mickelson made a welcome return to action - and form - in California.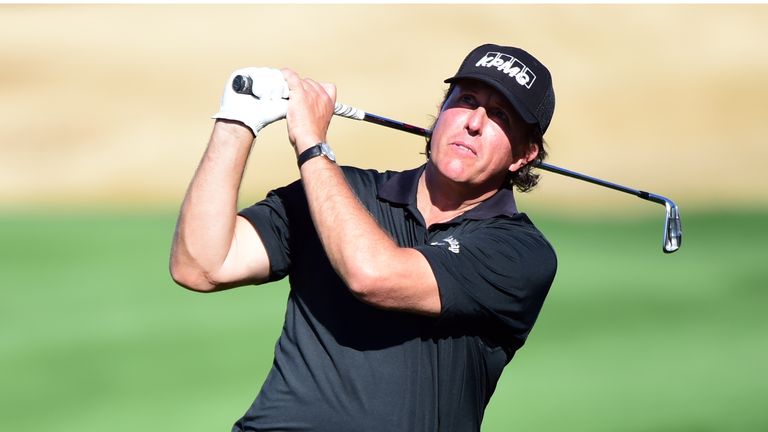 Mickelson made his first start since October's Presidents Cup after spending much of the winter undergoing a swing revamp with new coach Andrew Getson, and there were plenty of positives for the veteran left-hander.
Despite insisting he was still "one or two weeks away" from feeling comfortable with his new swing, Mickelson produced one of his best driving displays in recent years and finished in a creditable tie for third on 21 under par.
It was his first top-10 finish since last June, his best finish in the tournament for a decade, and he carded only three bogeys in 72 holes - far from the swashbuckling player that has made him a fan favourite. But the "Mickelson magic" was still in evidence as he holed out no fewer than four times from off the green.
It is tough to remember the last time Mickelson hit so many fairways with the driver, and he will now have renewed confidence that he can conquer Oakmont and capture that elusive US Open title in June. 
DeChambeau clanger
American amateur Bryson DeChambeau was much talked about in Abu Dhabi. The 22-year-old led the star-studded field after an opening 64, and the extra attention on him revealed a few stand-out intricacies.
He calls himself the "Golf Scientist", and has had every iron in his bag made the same length as his six-iron. He also dunks his golf balls in Epsom Salts to determine which ones might be slighted flawed.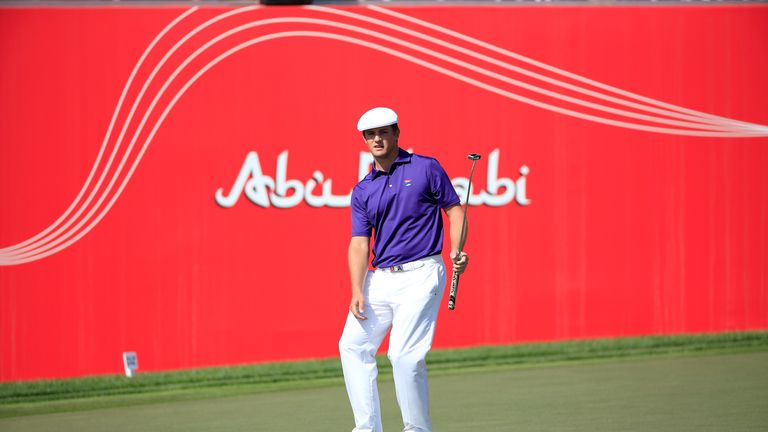 However, his etiquette was seriously questioned towards the end of the third day, shortly before darkness forced play to be suspended following two straight early-morning fog delays.
Andy Sullivan, who led by two at the time, blocked his drive on the ninth and his ball careered towards the water. However, nobody was able to clarify if his ball had found the hazard, so players, caddies, officials, spectators and on-course commentators began searching a number of bushes close to the edge of the lake.
Rory McIlroy and his caddie joined in the hunt for Sullivan's balata, but DeChambeau remained in the middle of the fairway with his bagman sizing up his second shot in the fading light.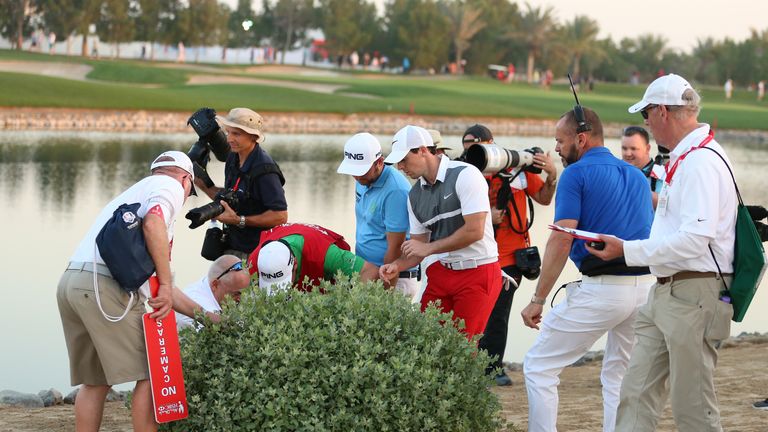 The search proved fruitless and resulted in Sullivan having to head back to the tee to put another ball in play, and he would soon slip from two ahead to one behind after running up a triple-bogey seven.
To his credit, DeChambeau soon tweeted an apology claiming that he "assumed Andy's ball was in the water". He held his hands up and admitted he made a mistake, one which he will probably never make again.
Two off the lead at halfway, he fired 78, 72 to finish in a share of 54th. Did a guilty conscience have a part to play?