Andrew 'Beef' Johnston admitted he enjoyed the "mad" atmosphere when watching the Ryder Cup and said he would love to have been involved in it.
The actions of a small minority of the partisan American support were criticised by the likes of Rory McIlroy and Danny Willett after Europe lost 17-11 to the United States at Hazeltine.
However, Johnston said he can understand why the crowd get so worked up when backing their team.
"It looked mad. It looked mad," Johnston told Sky Sports News HQ. "But my theory on it is sometimes when you are watching golf and you have your favourites and there's 150 in the field, you want the best guys like your favourites to do well.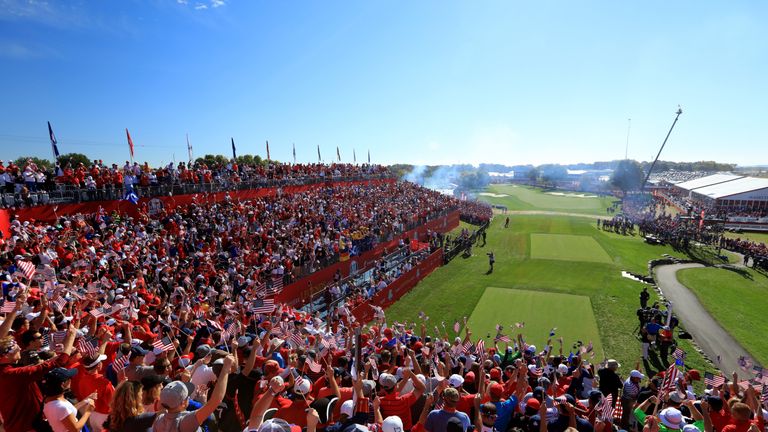 "But when you go into Ryder Cup it is team and it becomes more passionate when it's a team. In football you get it, in cricket you get it and stuff like that, and obviously, you don't want it going too far - people being rude and out of order - but you want that [passion].
"I kind of enjoy it when they are cheering when one of the balls is maybe rolling off the green and stuff like that. It just gives it something completely different, but there is a fine line for it.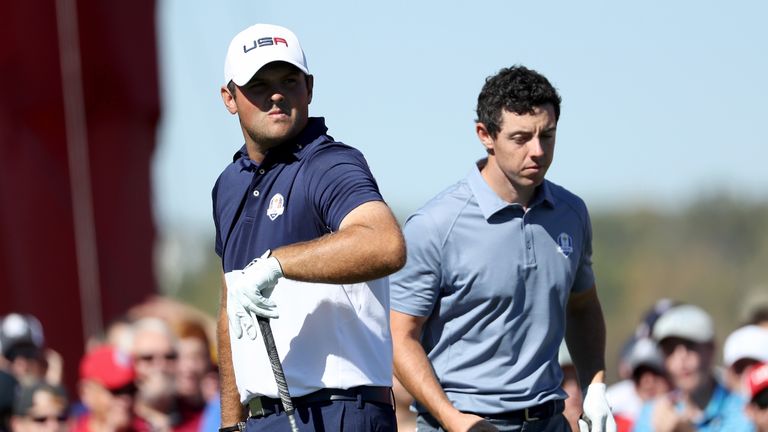 "I love that kind of atmosphere and I thought what Rory [McIlroy] and Patrick Reed did on those first eight holes [on Sunday] was ridiculous. I was buzzing for it, let alone being in the crowd there. They must have been going absolutely crackers with the performance they both put on.
"But I did have sympathy. It's difficult, but it's one of those things and I'm sure the boys will bounce back, man. They are great players and I just think it is one of those things."
Johnston is now hoping to qualify for the European team in 2018 when they will bid to win the Ryder Cup back at Le Golf National near Paris.
"I'd love to be there," he said. "Sitting there watching it, I was itching to be out there playing, so I would love to be there."
Next up for Johnston is this week's Alfred Dunhill Links Championship and he is looking forward to continuing his decent run of form after overcoming a bout of flu.
"I've had a bit of flu but it's nothing that bad," he said. "I took it easy the last couple of days but I'm having a good practice now and looking forward to getting going.
"My form has been pretty good. I played well in Switzerland [and finished third in the European Masters] then went out to the States for the Web.com Tour Finals and managed to pick up a PGA Tour card there, so it's been busy but it's been really good.
"I can't wait [to play on the PGA Tour]. I've got a lot of messages saying come to this tournament, come here, and it's just going to be a great year all round. I will hopefully play the best events there and the best events here and it makes for a great schedule."
You can watch England's tour of Bangladesh, plus Premier League football and the Japan Grand Prix on Sky Sports. Upgrade now and enjoy three months at half price!