Danny Willett still has Ryder Cup ambitions despite disappointments
By Mike Patterson
Last Updated: 05/10/16 4:51pm
Danny Willett insists his experiences at last week's Ryder Cup have not soured him against the event.
The Masters champion failed to win a point in his three matches as Europe lost 17-11 to the United States at Hazeltine.
The build-up to the event was also overshadowed by his brother Pete's controversial magazine article in which he mocked American supporters.
This led to a backlash against Willett at Hazeltine with comments also directed towards his parents and wife during his matches.
However, the Englishman remains determined to play in the Ryder Cup again and is hoping to earn a place in Europe's team for 2018 when they will try and win back the trophy at Le Golf National near Paris.
When asked if he had been put off the Ryder Cup, Willett told Sky Sports News HQ: "No definitely not. I think that if you look at last week, it's one of the biggest stages in world sport and it's got a massive following and you have got 150,000-200,000 fans there that just love watching golf.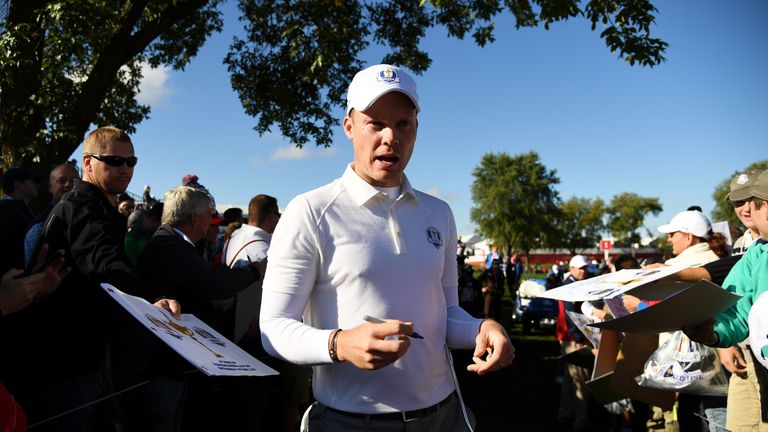 "Unfortunately, you have got the odd one or two that don't necessarily go there to actually watch the golf, which is a shame but that is what it is. I don't think it is ever going to stop.
"You got a taste of it last week being in America with the fans and stuff and how they kind of push on to help their team win - that's what they do. In Europe, I think it will be interesting to see how it is in Paris. That is a fantastic golf course with some perfect amphitheatres around the greens for spectators.
"But I think the Ryder Cup as a whole is an unbelievable event and it was just great to be part of it."
Willett also says he has no concerns about playing in other tournaments in the United States as he believes last week was a one-off.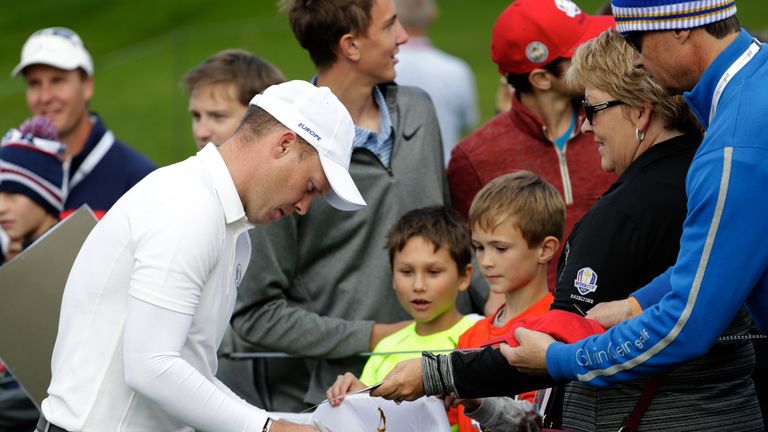 He said: "I think that people realise that what was said was reflecting on a massively tiny portion of people that went there and that's just how it is unfortunately.
"When you are walking around a golf event week to week, everyone is fantastic. You pitch up and play a golf event anywhere in the world and the fans are great.
"I don't think you should be walking around playing golf while people are saying things to your parents and saying things to your wife. I don't think that's our sport - that's not what we play for and that's not what we do and unfortunately that happened and it put a little bit of a downer on what was supposed to be my first really good experience of the Ryder Cup.
"But going forward, it is what we play for, so we will hopefully be there in 2018 and being strong for Europe."
Willett is back in action in the Alfred Dunhill Links Championship this week and he says he never had any thoughts about withdrawing despite his Ryder Cup disappointments.
"No I never thought about pulling out of this week," he said. "The only reason you would would be because of the travelling - we have been in a lot of time zones over the last couple of months - but it was an event that I had agreed to play in for a long, long time and you stick by it.
"It's a great event up here and it's nice to get back to familiar faces - obviously playing with my caddie which will be a good laugh this week - and just trying to enjoy it."
You can watch England's tour of Bangladesh, plus Premier League football and the Japan Grand Prix on Sky Sports. Upgrade now and enjoy three months at half price!