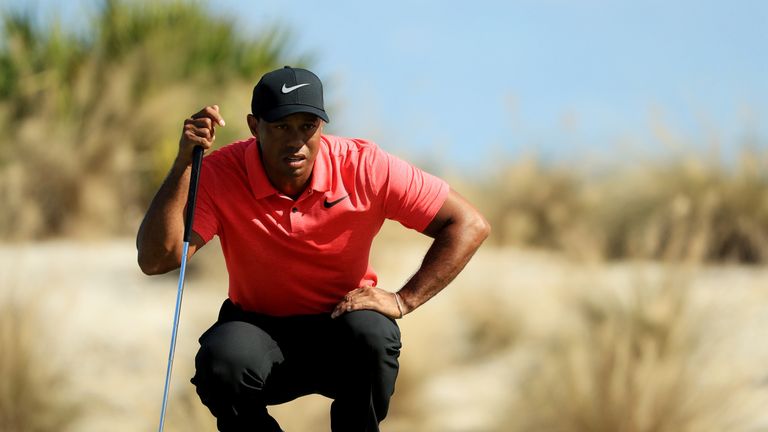 Tiger Woods believes he has taken his game to another level, but his 2018 schedule remains unclear as he plots his comeback from injury.
The 14-time major champion posted a lengthy blog on his website, reflecting on 2017 and looking ahead to a 2018 that he hopes will see him playing a full schedule and contending on the US PGA Tour.
"Now, I feel I've taken it to another level," Woods said of the strides he has made since an encouraging return to competition at the Hero World Challenge in the Bahamas in November.
"I'm continuing to progress and trying to get strong enough to where I can handle a workload again. I would love to play a full schedule in 2018.
"What that entails, including back-to-back events, I don't know," Woods said. "I just have to continue to work on my body and game and see where I pan out.
"I wish I knew where I was going to play and when I was going to play - it's a lot easier to prep for that - but we really don't know. This is all unchartered territory."
Woods missed all of the 2015-16 season and his comeback attempt in early 2017 was cut short when back trouble flared again.
He underwent yet another back procedure in April and was sidelined until the Hero World Challenge, the unofficial event he hosts for charity.
Woods, who said he was finally playing without pain, finished tied for ninth in the field of 18 - and briefly held the lead during the second round.
"It was nice to have played well enough to do that after being gone so long," he said.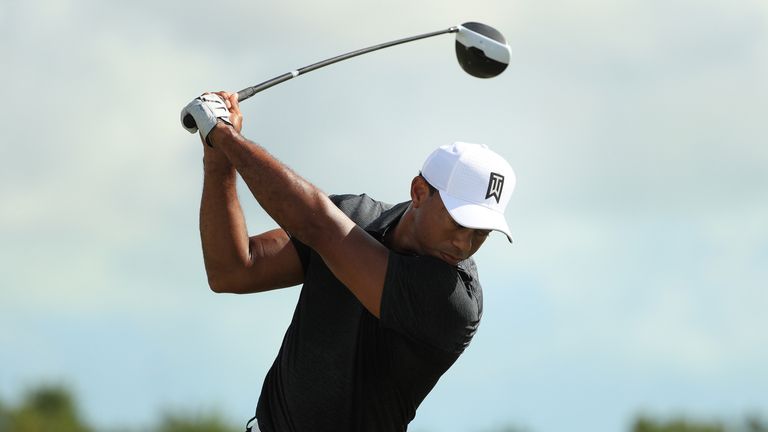 Woods was pleasantly surprised by the effectiveness of the shorter swing that resulted from his spinal fusion surgery.
"My swing is definitely shorter and I can't turn as far," he said. "But I was surprised at how explosive I was.
"And on top of that, how well I putted. I had been rolling it well at home, but it's totally different when you have adrenalin in your system. I'm more than a full-club longer than when I shut it down."
Even with all those positives, Woods indicated that there will be plenty of unknowns in 2018, particularly as regards his schedule.
He did say that "one way or another" he will be at Riviera Country Club in Los Angeles for the Genesis Open from February 15-18 - although that could be as a player or in his role as host of a tournament run by his charitable foundation.