Major stories, part three: Thomas steps out of Spieth's shadow
Last Updated: 28/12/17 5:58pm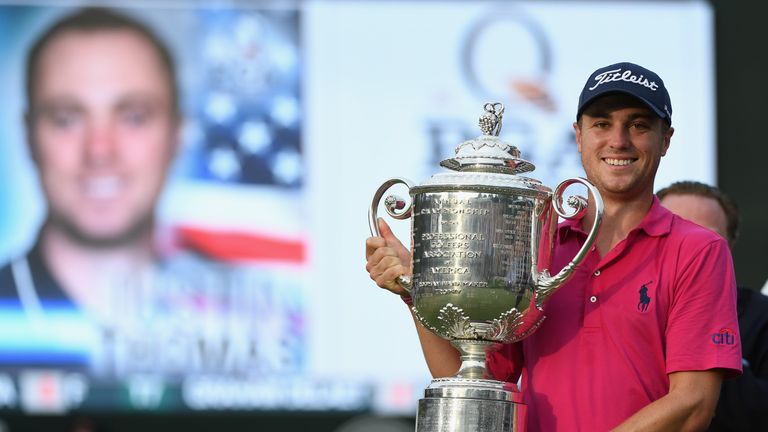 In our final review of the 2017 majors, David Livingstone congratulates Justin Thomas for stepping out of the shadow of his great friend Jordan Spieth at the PGA Championship.
I remember being at the Tour Championship in 2013, when it became clear that Jordan Spieth was a special player and a major champion in waiting. He fired a 64 on the final day in Atlanta to finish in a tie for second behind Henrik Stenson, and that was a remarkable performance from a young player in his first full season on the PGA Tour.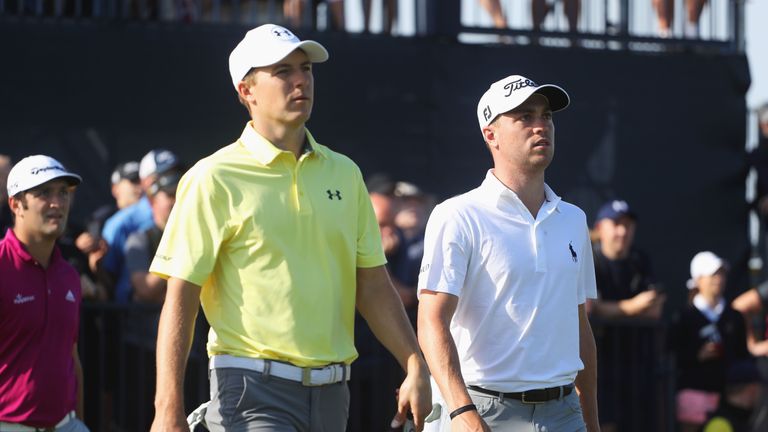 There was no doubt in anybody's mind that Jordan was going to be a key figure in the world of golf and he was the topic of much discussion. But there were also many people predicting a bright future for his childhood friend, another talented youngster by the name of Justin Thomas.
The following year, Spieth further enhanced his growing reputation with another excellent season in which he first demonstrated his love for Augusta National as he pushed Bubba Watson all the way. Jordan went on to finish 15th in the FedExCup and earned his Ryder Cup debut at Gleneagles.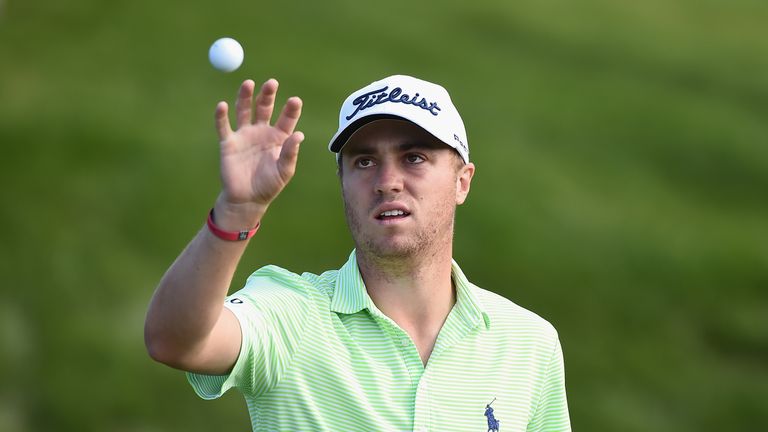 He ran away with the Masters in 2015 to validate all the hype and expectation. Meanwhile, Thomas enjoyed a consistent season with a number of top-10 finishes, but I felt that he struggled to put four strong rounds together on any given week.
Justin clearly had the ability to win on the PGA Tour, but every time he looked like contending it seemed that he would take himself out of the running with one disappointing round.
Nearly man?
I was thinking he could be another one of golf's "nearly men", but Thomas then broke through with an impressive win at the CIMB Classic in Malaysia towards the end of 2015. Despite that, and with Spieth going from strength to strength, it was difficult to see Thomas stepping out of the shadow of his great friend.
But he kept plugging away, and the rewards have been plentiful in 2017. He got off to a flyer with two wins in Hawaii, including a stunning 59 at the Sony Open, and we saw first-hand just how much Justin had grown in stature on day three of the US Open.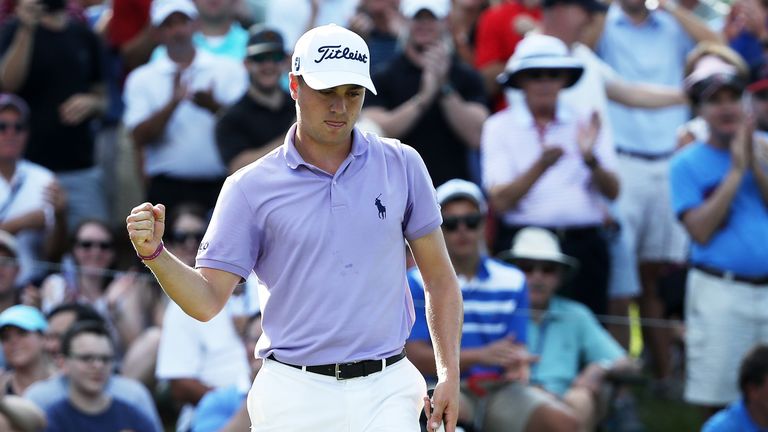 Needing an eagle at the 18th to equal one US Open record (63) and break another (nine under par for one round), his sensational three-wood second to a few feet at Erin Hills was one of the shots of the year.
That was the moment when the attention on Justin Thomas really hit the heights, especially when Johnny Miller began questioning his achievement in shooting nine under at a US Open after having his long-standing record eclipsed.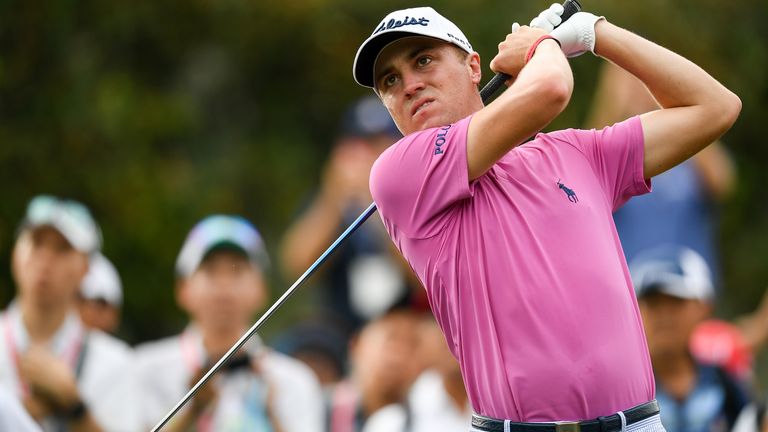 Although he couldn't keep up with Brooks Koepka on the final day, that 63 and the way he finished it off gave him the belief that he could emulate his buddy Spieth and become a major champion. The only question was, how long would it take him?
And, barely three weeks after Spieth landed his third major at The Open, Thomas justified those who had tipped him as a major champion years earlier with a hugely-impressive performance at the PGA Championship.
American trilogy
All the things we had heard for so long about Thomas on the practice ground, from various coaches and players, and not just in the United States, suddenly made sense as he showed great composure down the stretch to earn a two-stroke win at Quail Hollow.
It was a fitting way to end the 2017 major championships given the achievements of Spieth and Koepka beforehand, with Thomas completing an American trilogy in fine style.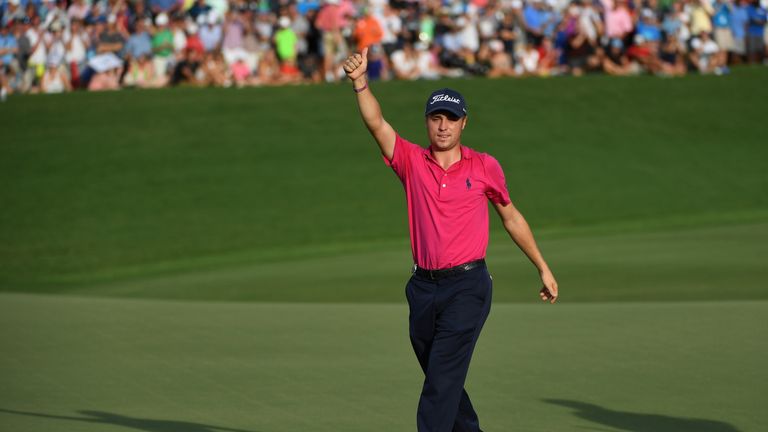 However, the one downside of those three majors is that certain members of the American media went into overdrive and all-but wrote off Europe's chances of regaining the Ryder Cup in the near future - sentiments which I disagree with wholeheartedly.
Winning majors and individual strokeplay events is one thing, but it's a completely different challenge to become part of a team and take on a feisty side from Europe every other year.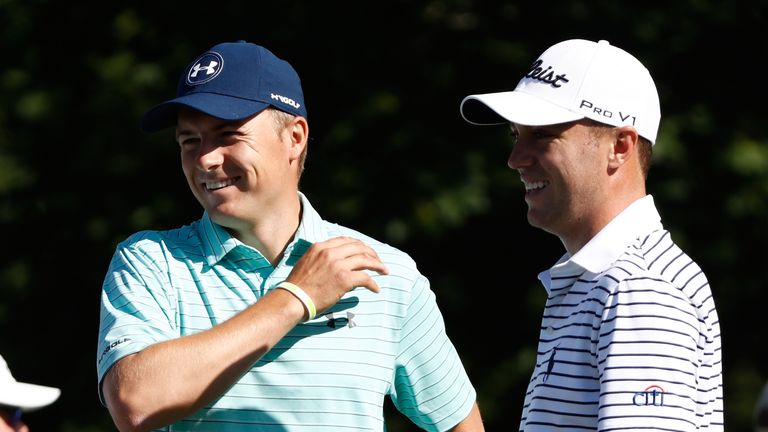 I love going to the United States and watching golf, and I have done for years. I've enjoyed seeing their collegiate system producing an incredible amount of talent, but what I've read in regard to the Ryder Cup in recent months was a little difficult to comprehend.
As for Thomas, it was a joy to see him - literally - step out of Spieth's shadow and back-up his maiden major with a narrow overall victory over Jordan in the FedExCup, and it was another great story to cap another great year in golf.