Danny Willett happy with form and fitness after 'tough times'
By Keith Jackson
Last Updated: 17/11/18 5:24pm
Danny Willett is optimistic about his long-term future as he continued his recent resurgence by earning a share of the 54-hole lead at the DP World Tour Championship.
Willett endured back and shoulder problems and a dramatic loss of form after his memorable win at The Masters in 2016 and has not tasted victory since, with his world ranking dropping as low at 462nd earlier this year when he missed the cut for the fourth consecutive week at the BMW PGA Championship.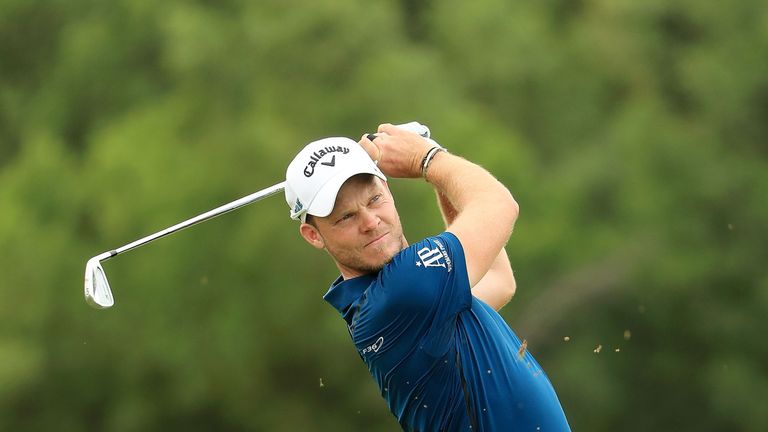 But a top-10 finish at the Italian Open signalled a revival in fortunes, and better consistency over the summer ensured he qualified for the 60-player field at the European Tour's season finale this week in Dubai, a berth he effectively secured with a tie for seventh at the Turkish Airlines Open.
Willett opened with a pair of 67s and added a solid 68 on day three to earn a share of the lead with reigning Masters champion Patrick Reed, but the Englishman insisted he will be a satisfied man whatever the outcome on Sunday and revealed his main goal at the start of 2018 was to end the season fitter and healthier than he was 10 months ago.
"The golf game is in good shape, the body is feeling good, and for this to be the last event I'm going to play this year with a field this good is a real bonus," he said. "I'm going to go out and try and play some good golf tomorrow.
"My main goal this year was not really a golfing goal, but body-wise, if I could finish the season healthier and fitter than I started the season, I would be somewhere near and that's exactly what we've done.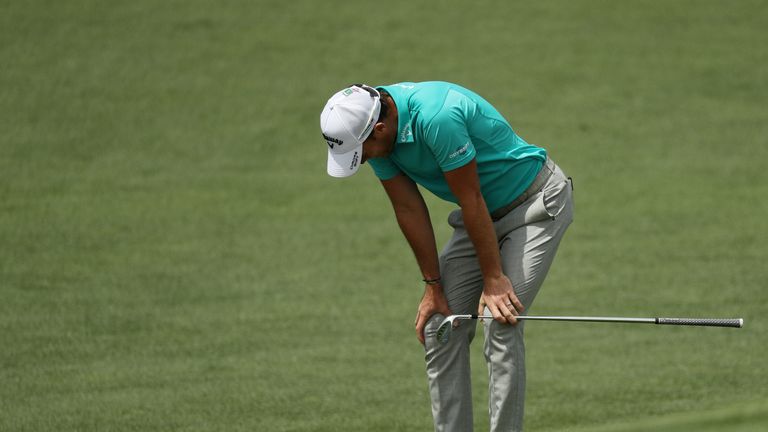 "This is the sixth out of seven weeks playing golf, we've travelled all around the world trying to play a good bit, and it's nice that my body feels as good now as it ever has, really.
"I'm not going to lie, it would be an amazing thing to win here. But regardless of what happens, with where I am with my body and mind, and just more looking at the long-term prospects for my career, it looks pretty good.
"I don't think tomorrow could be a bad day, or it could compare to some of the bad days I've had. There's not many negatives we can spin. You pitch up and play and if you don't play well, then you don't play well. You go back home, see the kids, and you come back out in January and play well and see what happens.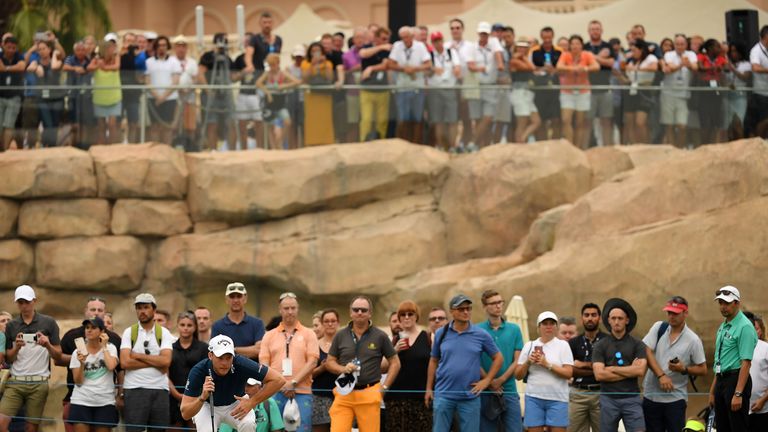 "I think even if we weren't in contention, just the way that we've worked and practised these last three or four months and what I've taken from the range to the golf course and now it's just each week, it's felt a little bit better.
"The results might not have come but everything's been feeling good, and I appreciate this game at times is a little bit tricky when you're not getting results and you feel like you're knocking your head against the wall. It's nice to be in this position and nice to be in this position feeling comfortable is more important. It's good fun."
Reed, meanwhile, is hoping to give himself an early Christmas present as he bids for his first victory since being crowned Masters champion at Augusta National in April.
"Just to be in the situation, with the limited schedule that I play on the European Tour, and to have a chance to go out and finish the year off right and win a golf tournament, give myself a little early Christmas gift, it would be amazing," said the American.
"I feel like my game has been trending and it's been pretty solid for the last half of the season. I think the biggest point is everyone can play great golf and have those hot flashes where they play really well.
"It's when you're not quite feeling as comfortable and, on certain days, being able to have the consistency to keep the ball in play and put it in the right spots. Right now I feel really confident with where that part of my game is, and because of that, I'm eliminating the mistakes."