Tiger Woods happy to avoid one-shot penalty in the Bahamas
By Keith Jackson
Last Updated: 30/11/18 11:44pm
Tiger Woods was thankful for a rule brought in last year after he avoided a one-shot penalty for a double-hit late in his second round at the Hero World Challenge.
Woods managed to stab his ball back into play from under a bush following a blocked fairway-wood from the tee on the final hole at Albany, but slow-motion replays appeared to suggest his clubface had made contact with his ball twice.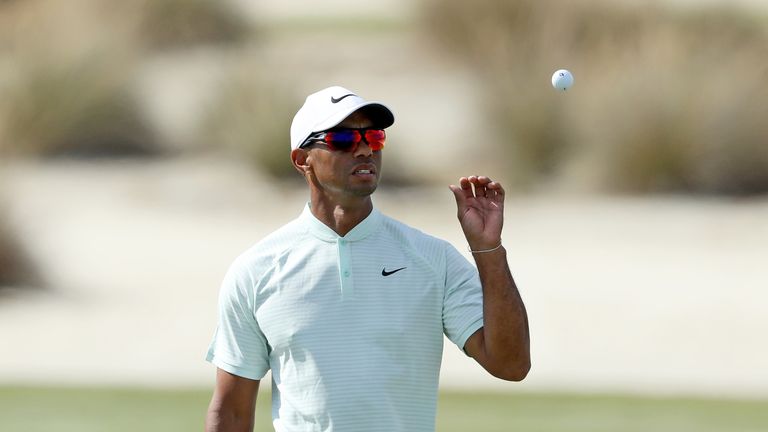 But after a lengthy discussion with rules officials, it was determined there was insufficient evidence to impose a one-shot penalty as the infringement was not obvious when replayed at real-time speed.
A new rule added in May last year stated that officials could not use slow-motion, high-definition television evidence when considering such an incident, and Woods was cleared to sign for a three-under 69 having closed with a double-bogey six.
"I didn't feel like I made contact twice," said the tournament host, who is eight shots behind leaders Jon Rahm and Henrik Stenson heading into the weekend in the Bahamas.
"Under slow-motion and high def you can see the ball did hit the clubface twice. But in real time, I didn't feel that at all.
"I didn't feel I made contact twice being such a small, little ball strike in hitting it sideways there. So, there is no penalty."
PGA Tour vice president of rules and competition, Mark Russell, also explained that they were unable to clearly identify an illegal stroke without the benefit of a slow-motion replay.
"We did determine that he made a stroke at it," said Russell. "And when he did that, Tiger said that he did not think he hit the ball twice. Looking at in the regular speed on a high definition television, you couldn't tell that at all.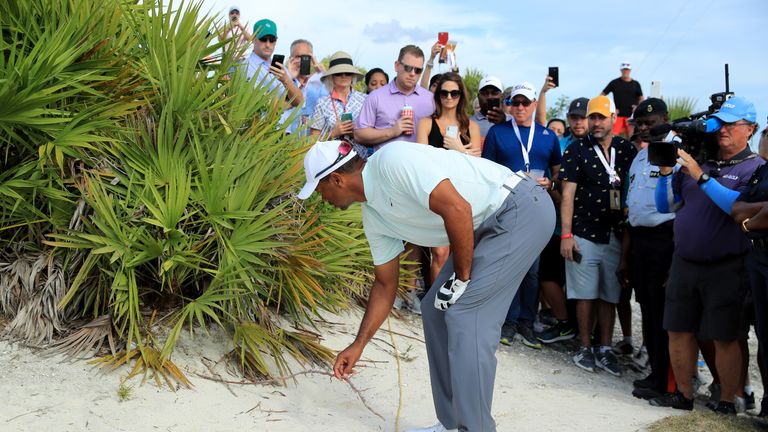 "But when you slowed it down to ultra-slow motion, high definition television, you could see where the ball did stay on the clubface quite a bit of time, and it looked like he might have hit it twice. But there's no way he could tell that."
The Rule of Golf will be updated again on January 1 next year, when there will be no penalty for a player deemed to have accidentally hit the ball twice while making a stroke.