Cameron Smith holds off Marc Leishman in Australian PGA Championship
By Reuters
Last Updated: 02/12/18 4:34pm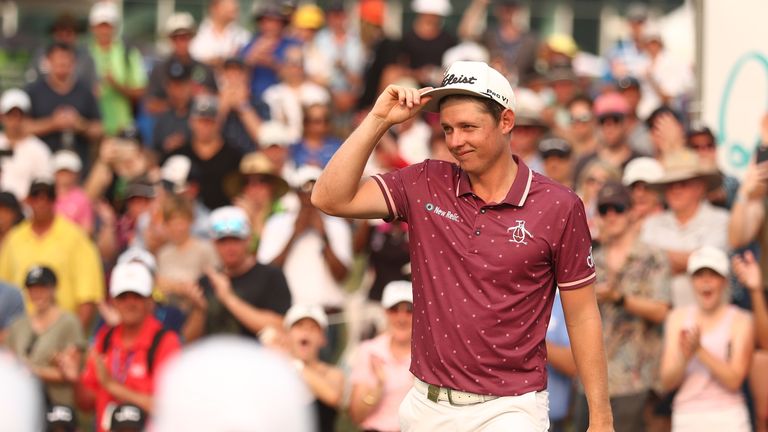 Cameron Smith edged Marc Leishman by two strokes in a see-saw final round to defend his Australian PGA Championship title on Sunday.
Australian Smith made two bogeys in the first four holes as his three-shot overnight lead over compatriot Leishman evaporated but fought back brilliantly over the back nine to claim victory at the European Tour co-sanctioned event.
Smith's final round of two-under-par 70 took him to 16 under as he became the first player to successfully defend the title since Robert Allenby in 2001.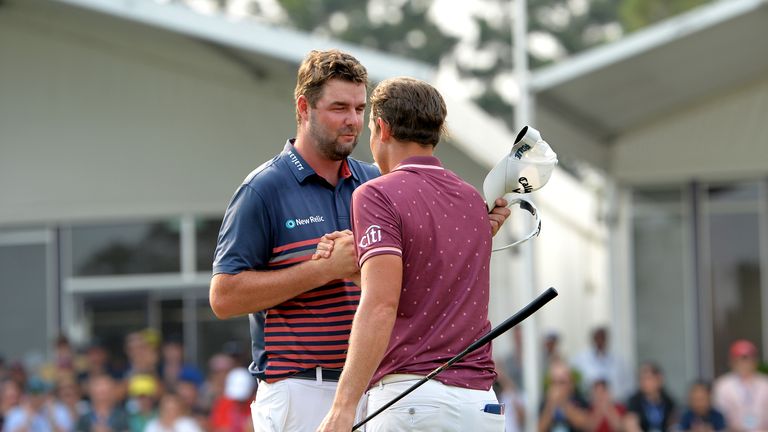 Leishman finished on a total of 14 under after his final round of 69. His challenge faded with dropped shots on the 14th and 16th holes.
Englishman Ross McGowan broke the course record with a 63 to finish on 11 under in third place alongside Matthew Millar (68).
Smith said the final round had been "pretty special" and thanked his family and friends for keeping him going.
Leishman had the advantage over his World Cup team partner after picking up three straight birdies from the third and another at the eighth to make the turn in 32.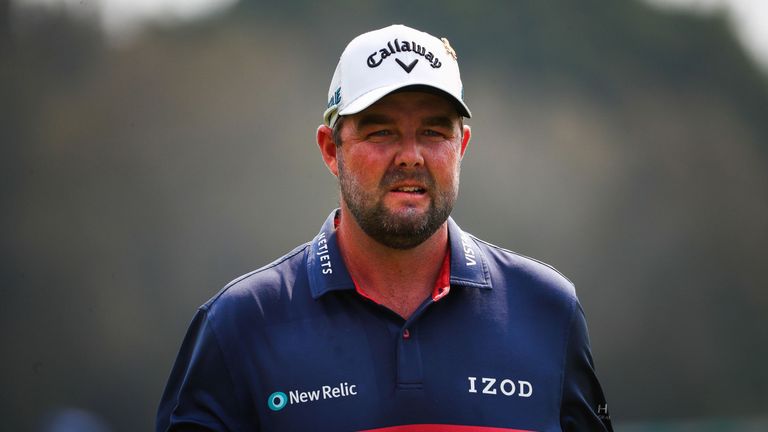 After his slow start Smith got a shot back on the sixth then had three birdies in four holes from the 12th to come home in 33 and secure his second European Tour title.
"I think Cam made birdies when he had to so all credit to him," said Leishman. "I'm obviously disappointed I didn't get it over the line but glad that I gave it a run there and made it pretty interesting.
"I'm happy for Cam, we had a good fight out there. I did want to win, I gave it my best and just didn't make it."