Richard Kaufman reviews 2018 LPGA Tour and Ladies European Tour season
Last Updated: 21/12/18 5:14pm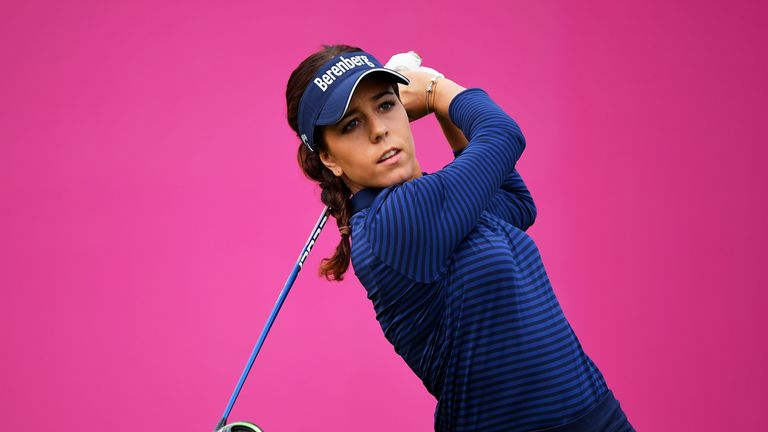 Richard Kaufman looks back at the highlights from a memorable campaign on the LPGA Tour and Ladies European Tour.
You only need to look through the Sky Sports Golf Christmas Day schedule to see how ladies golf impacted in 2018. It's amazing the number of people who have come up to me and told me their favourite golfing moment of the year was watching Georgia Hall and her Women's British Open victory at Lytham.
I agree. And that's even though there is some stiff competition. Tiger's comeback, Justin Rose run to world No 1 and of course, Paris. I was at the Ryder Cup and as good as that was, in my opinion it doesn't quite match Hall's triumph.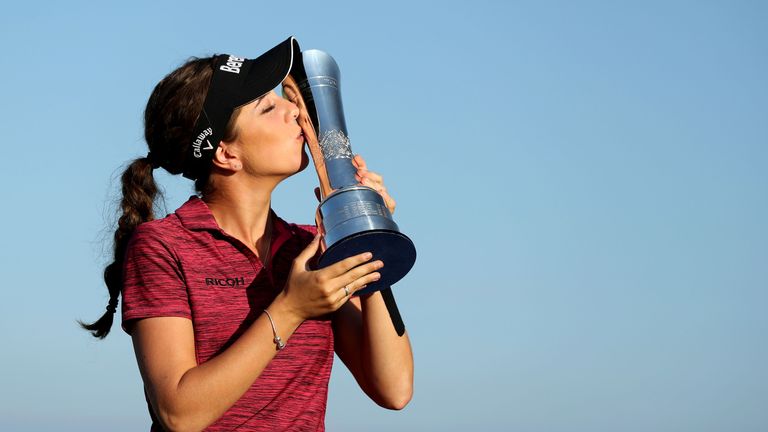 I interviewed Georgia at the Ladies European Tour end-of-season awards where unsurprisingly she picked up the main gongs. I remarked that I wondered how she would trump her 2017. Remember, she had won the LET rankings, played all five matches as a rookie in a Solheim Cup and then won her LPGA Tour card. I needn't have worried.
To that sun-kissed afternoon on the North West coast of England and with the world number one and two players in the group behind, it turned into a remarkable dual between Pornanong Phatlum and Hall in the final round.
I'm a bit of an old sentimental and I admit there was a lump in my throat as Georgia and her dad Wayne walked down the 18th to that wonderful ovation.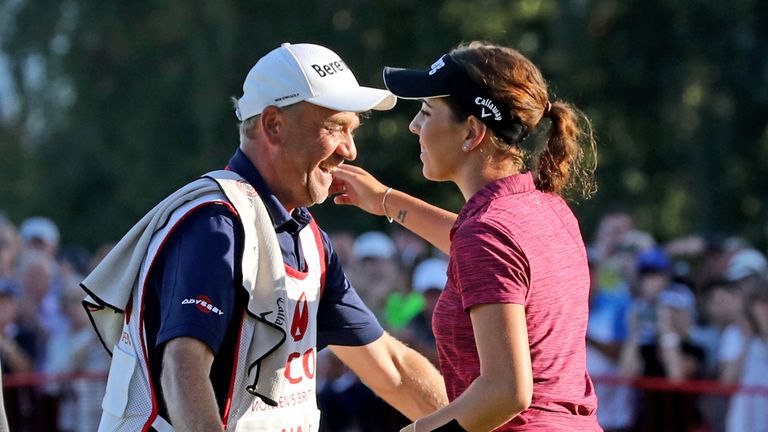 What she showed over those closing holes is what a ruthless, focused and, of course, talented golfer she is. The head to head nature of the battle suited her and she never backed off despite the enormity of what she was achieving.
So how does Hall follow 2018? She had to sit out the Asian Swing on the LPGA Tour after a family bereavement, so she didn't really have much opportunity to follow up on that sunny Sunday afternoon in the north west of England. But she has the world No 1 spot as a focus. That, more major success and the Solheim Cup. No longer the rookie, Hall will be one of the team's on-course leaders.
I really think Gleneagles will showcase women's golf superbly in September. There are dissenting voices who point to the domination of the Asian players and how Europe vs USA can hardly showcase the best the game has to offer. I disagree. Yes, there is a huge depth of successful players from Asia. But let's take a look at how 2018 panned out.
Pernilla Lindberg, like Hall, made a major her first LPGA triumph. She had to wait until Monday to jump in Poppie's Pond after an eight-hole playoff at the ANA Inspiration, but what a win. The point is, despite that victory, she is not guaranteed a place in Catriona Matthew's team.
She could be in a similar position to Sergio Garcia, who won the Masters about 18 months before the Ryder Cup, yet had to rely on a captain's pick. It would be surprising if she didn't make the team one way or another for the first time.
There are plenty of questions that will be answered for Matthew between now and the end of the qualification process. For one, how will Suzann Pettersen return after becoming a mum? Hopefully from Europe's perspective, in a similar vein to the way the captain did back in 2009!
Hall apart, there are some other certainties. Charley Hull, Carlota Ciganda and Anna Nordqvist are shoe-ins. But I really think this could be one of the best European sides ever. Anne van Dam showed her amazing talent at the end of 2018, winning the last event of the year and playing the final two rounds alongside Matthew, who must have been impressed.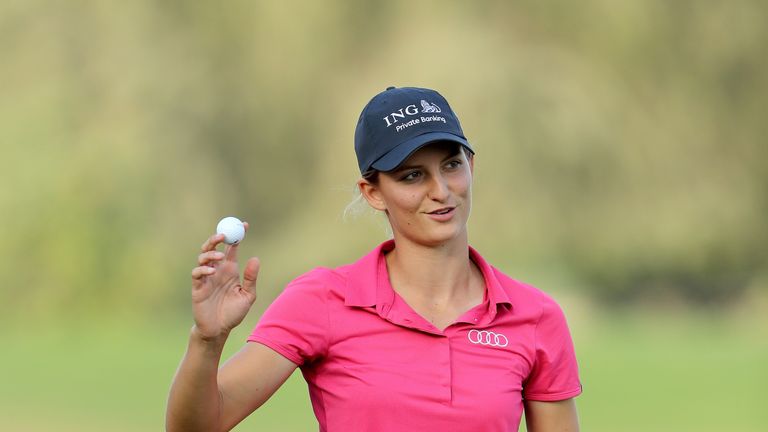 Caroline Hedwall, who don't forget won five points out of five in the 2013 Solheim Cup, has overcome injury and regained her form. Aza Munoz is an excellent match play golfer who didn't play at Des Moines after battling illness. Throw in Jodie Ewart Shadoff and Caroline Masson and the bulk of your team is there.
There may be some surprises. Who would rule out Leona Maguire who only turned professional in the summer after a record number of weeks as the number one amateur in the world? It would help Matthew's cause if the Ladies European Tour could put together a schedule that allows opportunities for others to challenge but that doesn't look too promising.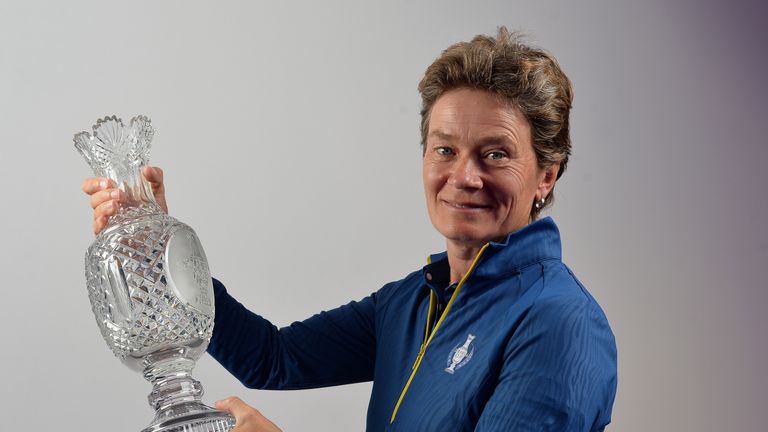 Depending on the qualifiers, I expect Matthew to go with experienced picks for two main reasons. She will look at how Sorenstam's choices backfired. And she will draw inspiration from Thomas Bjorn's wildcards in Paris.
And as good as Team Europe looks, Team USA won't be too bad either. One of the most dramatic moments of 2018 was the finish at the Evian Championship. Angela Stanford welling up one moment after thinking her chance of winning a first major at the age of 40 had, like the birdie attempt at the last, slipped by. But Amy Olson's collapse let her back in and this time the tears that Stanford wept, were joyous ones.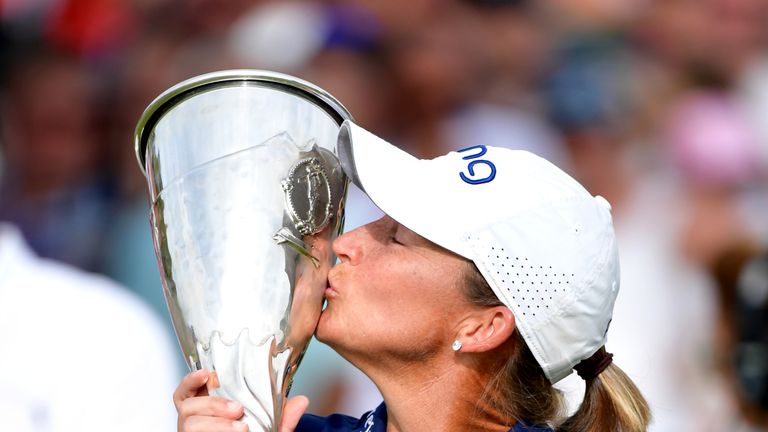 American victories on the LPGA Tour came far more frequently in 2018. Don't be surprised to see sisters make up part of Juli Inkster's twelve in Scotland. Both Jessica Korda and younger sister Nelly were champions. Danielle Kang and Brittany Lincicome along with Marina Alex also chalked off victories.
There is a question mark over Michelle Wie's fitness but when isn't there? But any signs that she is ready and Inkster won't hesitate to put her in.
Then there is the curious case of Lexi Thompson. Struggling as she put it, to redefine herself and struggling to cope with emotional challenges, she skipped the Women's British open. In the next major at Evian, she broke down in tears as she missed the cut.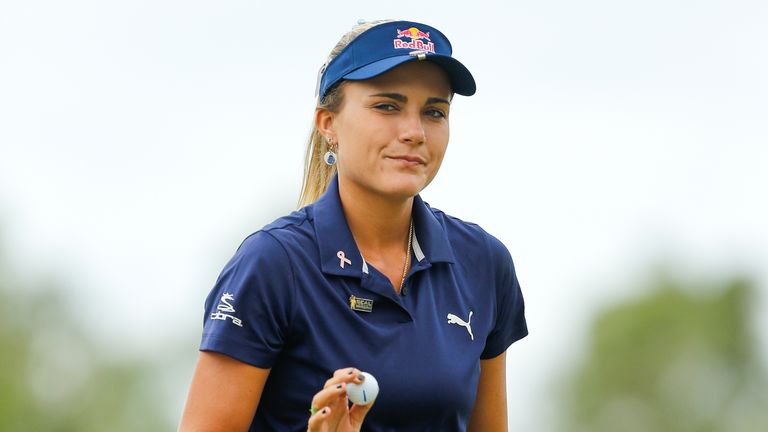 I did wonder at that point what she was doing still not sitting things out. But back she came, wrapping up the LPGA Tour season with a victory at the Tour Championship. An extraordinary year for Lexi. But 2017 was no less so.
There has been a lot going on outside of the brilliant Asian female golfers to make the 2019 Solheim Cup a spectacle.
Don't get me wrong. Ariya Jutanugarn is the best player in the world as far as I am concerned. Don't take my word for it, just look at the numbers, breaking records galore. And in such a humble and sporting manner that can only be good for the game. No doubt she, So Yeon Ryu and Sang Hyun Park will be challenging for the main honours again next year.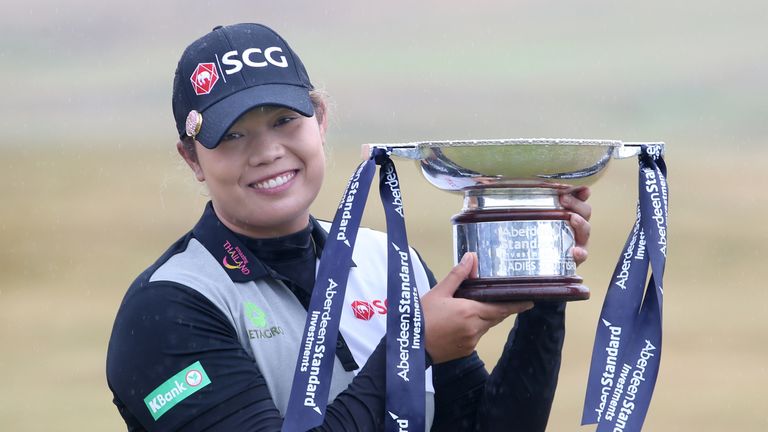 Like in the men's game, there are some interesting changes to the calendar. As much as I am looking forward to commentating at them, it's going to be strange to be crowning a major champion at Evian and then a few days later, heading off to the Women's British Open.
But I am sure, like the competitors, we will all cope and we look forward to bringing you all the excitement on Sky Sports.