Ewen's best and worst of 2018
Last Updated: 29/12/18 5:52pm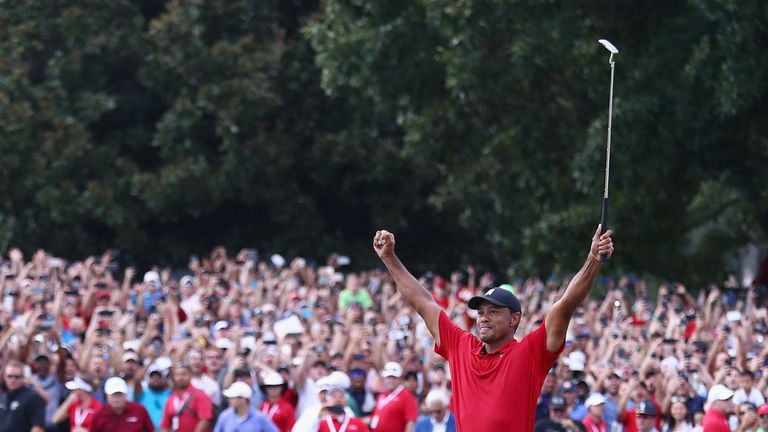 Tiger Woods features in the best and worst moments of the year as Ewen Murray looks back on the outstanding highlights in golf for 2018...
The Good
The outstanding moment of 2018 for me was unquestionably the Tour Championship in Atlanta. I've never seen anything like those scenes as Tiger Woods was winning his first tournament for five years, and we didn't see anything like that even when he was in his prime.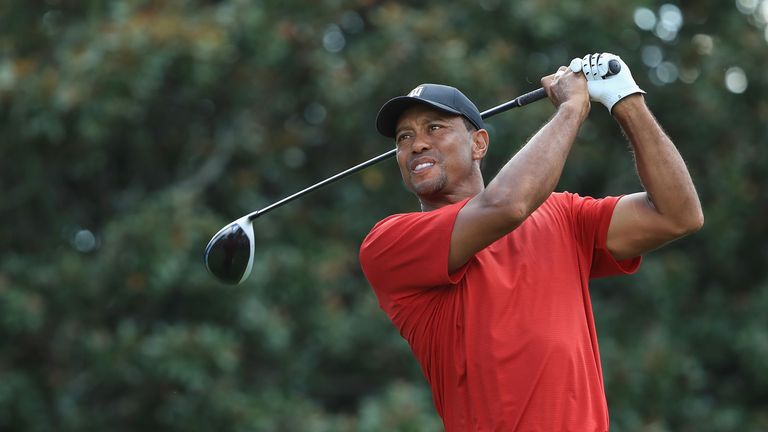 As Tiger was making his victory stroll down the 18th, an astonishing number of fans suddenly appeared - rather appropriately from the woods - and it gave the final moments of the PGA Tour season a rather old-fashioned feel.
I was watching these scenes unfold and I remember comparing the occasion to the ticker-tape parade for Bobby Jones after he completed the Grand Slam, and it was a reminder that Woods is up there with the likes of Muhammad Ali and Michael Jordan in the pantheon of true sporting greats.
It was an event of such magnitude that comes along so rarely. I was in commentary at the time with Rich Beem, and it was a tough task to find the right words to do justice to the occasion. Quite simply, I've never seen anything like that in my lifetime.
When Woods holed out for victory, he turned to the grandstand with his arms raised aloft, and it was truly a historic moment not just for golf, but for sport in general. I said at the time that it completed the most remarkable sporting comeback I can remember, and I stand by that now.
It was a privilege to be there and see Woods return to the winners' enclosure like that. He had endured four years of turmoil, and his chronic back problems appeared likely to end his career. So to come back from those depths and win the Tour Championship was an incredible achievement.
Those scenes at East Lake will stay with me forever, and it ranks highly on my list of all-time favourite memories commentating on golf for Sky Sports.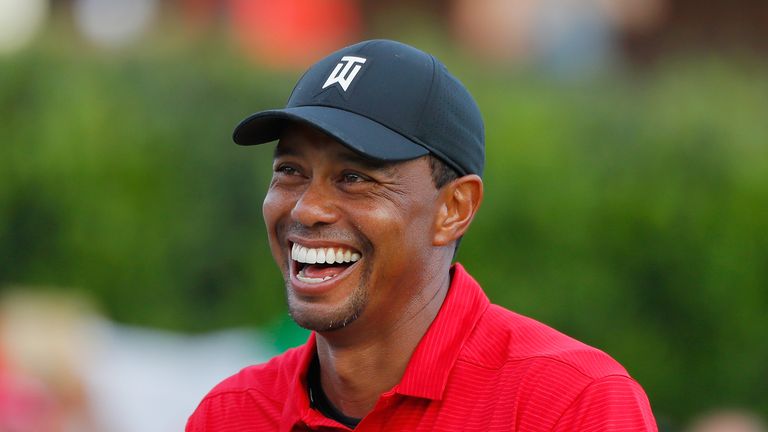 It's up there with my first Ryder Cup job in 1995 at Oak Hill, where many of my old mates were playing and produced a stirring fightback to stun the mighty Americans on the final day. That was a special moment among many for me over the last 25 years or so.
And we also have to remember that Woods was denied outright FedExCup glory by a late Justin Rose birdie. Television ratings went through the roof around the world, and it was heartening to see Woods dominating the headlines for all the right reasons.
We often see too much of Woods playing when he's not in great form and well out of contention, but the fact is that the more he is on the TV screens, regardless of his position on the leaderboard, viewers will tune in to watch.
Atlanta was different. He was playing well, he was in the lead, and his victory silenced many doubters who questioned whether we'd ever again enjoy the sight of Tiger Woods with his arms raised in triumph.
I was just thrilled to be there, and to see a legend of sport come back from the depths of despair to reach the summit. It was a long road back, but it was worth the wait.
Of course, expectations for Tiger Woods in 2019 will now be higher than for some time, but I have no doubt he will thrive on those expectations. He has proved that all his life, and he is a born winner.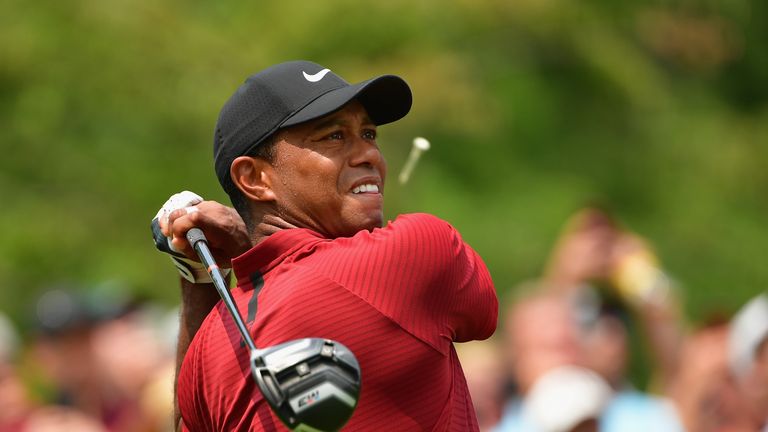 Tiger still has that desire to be the best player in the world. He's been there before and knows what it takes. He's proved beyond doubt that he can still compete at the highest level, and he's proved he can still win.
I expect he'll go back to his former gameplan for 2019. He won't play as many tournaments as he did over the last 12 months, and his schedule will be geared around peaking for the majors.
Woods played 19 tournaments in 2018, which is far more than he has managed for some time, so it was understandable that he looked spent during the Ryder Cup, given the physical and mental exertions of the previous week in Atlanta.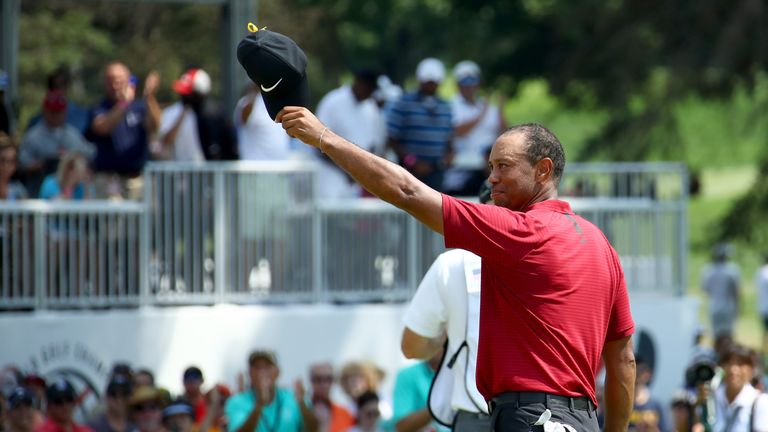 He led The Open at Carnoustie midway through the final day before taking himself out of the running with mistakes at 11 and 12, and his valiant challenge for the PGA Championship title was thwarted by the brilliance of Brooks Koepka.
But he remains more than capable of ending his long wait for a 15th major, and I think his best chance will be at Augusta National in April. It's over 20 years now since he first blitzed the field to win his first Masters, and he's missed three of the last five due to injury.
However, it's a special place for him and he always feels at home around Augusta. It's a course he's studied more than any other, and he knows exactly what you can, and can't do there. Much will depend on how he drives the ball, but that part of his game looked sound over the second half of this year.
Woods loves history, so he'll also feel very comfortable at all four major venues in 2019. He'll relish the atmosphere and the rowdy crowds at Bethpage in May, he will enjoy returning to Pebble Beach for the US Open, where he enjoyed that sensational 15-shot win at the turn of the century.
Royal Portrush is a step into the unknown for him, but his respect for the history of The Open will guarantee he will be well prepared to embrace that challenge.
It might be coming up to 11 years since Tiger Woods last won a major championship, but if he can keep his body as healthy as his appetite for competition, you simply cannot rule him out.
The Bad
The US Open at Shinnecock Hills will be remembered for all the wrong reasons, and that is hugely unfortunate - particularly for Brooks Koepka.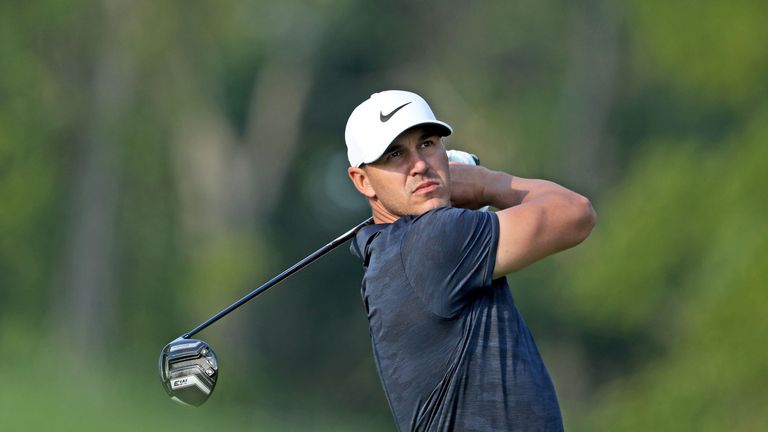 The best players in the world were humiliated by a ridiculous course set-up in the third round. I've seen accusations that the USGA lost control of the course, but I don't think that was the case. It was more to do with at least four pin placements on the third day which were ridiculous.
Whoever decided on those pins, with the winds expected to increase throughout Saturday, should find themselves another job. Shinnecock is a great course with a great history, but the USGA keep making the mistake of messing with a classic design.
If they are so obsessed with par as a winning score, then reduce the par. Take out the par-fives and make it a par 68 if need be. But they should leave the golf course alone.
The Ugly
Again, there's only one winner - or loser - for this category. I thought "The Match" between Tiger Woods and Phil Mickelson was grotesque.
I hope that is not an indication of the future for golf. I don't want to dwell on it too much, but I just think the sport can do without that kind of format.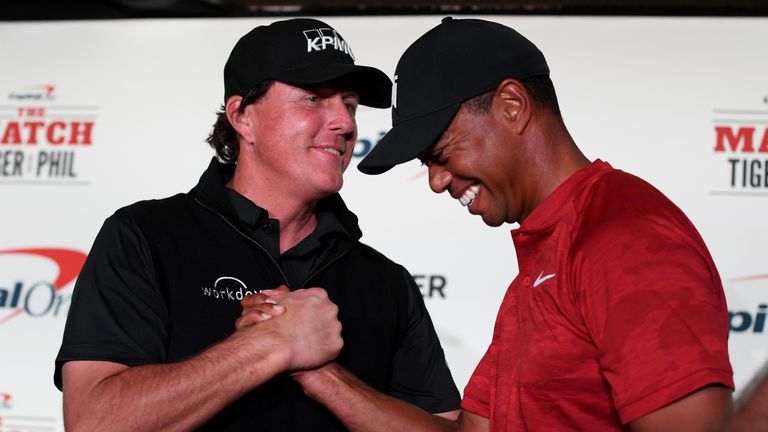 To have two players with a combined age of 90 playing for $9million was completely unnecessary. It's just wrong to play for that amount of money in a one-off, made-for-television exhibition. And I sincerely hope this was a one-off event.
Woods and Mickelson are in the autumn of their careers and I felt they should have had no part in this. It represented everything that I do not want to see in our great sport.