PGA Championship: Francesco Molinari already over Masters disappointment
By Keith Jackson
Last Updated: 15/05/19 10:04pm
Francesco Molinari insisted that getting over his Masters disappointment was "quick and straightforward" as he looks to extend his impressive record at the PGA Championship.
Molinari looked likely to add a Green Jacket to the Claret Jug he lifted at The Open last July as he claimed a two-shot lead after 54 holes and remained on top of the leaderboard with just seven holes of the tournament to play.
But the Italian, who revealed he was taking antibiotics all week at Augusta to combat a throat infection, then found water at both the 12th and 15th holes and stumbled to a closing 74 which left him two strokes adrift of champion Tiger Woods.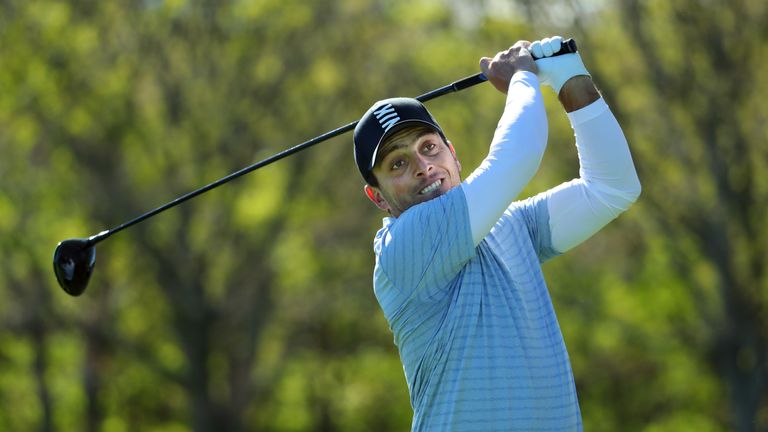 A jaded Molinari then missed the halfway cut at the following week's RBC Heritage, but he is now refreshed and ready to contend for the second major of the year, an event in which he has never missed the cut in his 10 previous appearances.
"There wasn't much getting over anything," he said of his frustrating Masters finish. "It took some time to recover physically because I wasn't 100 per cent all week in Augusta, and I was taking antibiotics, and I think it was a big effort to do what I did.
"Probably on Sunday, when the adrenaline kind of went down, I felt how much I was spending energy-wise during those days. And I think the week after, obviously I played at Hilton Head, but I wasn't nearly ready to play. In a way it was good because it gave me the weekend off to recover a bit more, and then I went home and started working again.
"I've obviously analysed what happened at Augusta with the people around me, but it was pretty quick, I would say, and straightforward.
"Obviously, I wasn't satisfied at all. But immediately after you obviously look at things a bit differently, as well. I was happy the way I fought on Sunday and the way I played, but obviously I was hoping for more at the beginning of the day."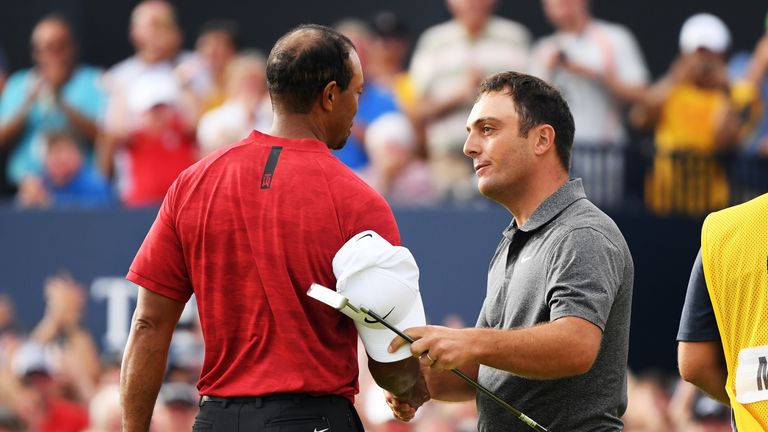 Molinari held his nerve impressively down the stretch at Carnoustie in July when he held off the likes of Woods and Rory McIlroy to clinch his maiden major title, but he insisted the experience of leading a major could not compare with the Masters.
"Really it was the first time that I was leading in a major, meaning that at Carnoustie I got the lead with only four holes to go, so you don't have even really time to think about it, and it's done, it's over," he added. "Augusta was different from that point of view.

Get the best prices and book a round at one of 1,700 courses across the UK & Ireland
"I think the main thing is to get into that situation as often as possible; then you're going to win some and lose some like everyone. No one is unbeatable. But hopefully I can be there many more times and get a bit of luck at the right time."
Molinari played alongside Woods on the final day at Augusta National, and admitted he learned much from watching how the 15-time major handled his game and composure at the crunch-end of the tournament.
"Obviously you can learn from Tiger the way he managed the golf course and the way he was hanging on even when maybe things weren't really going his way, and that's really the stuff that I think I can learn from," said Molinari, who will again play with Woods and US Open champion Brooks Koepka over the first two days at Bethpage.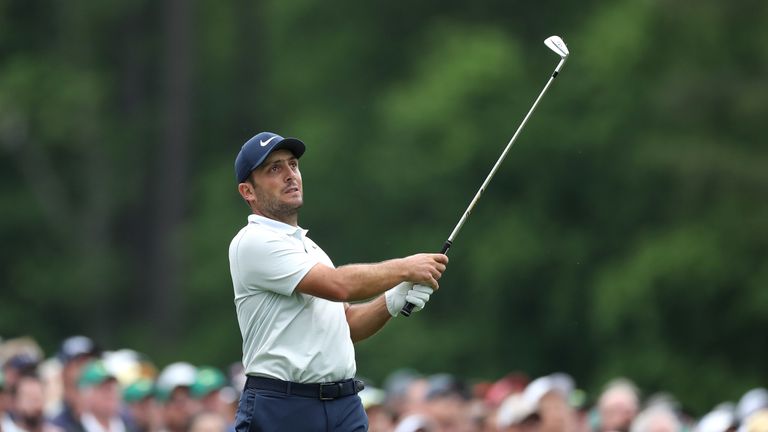 "He's won obviously 15 of these, and he knows how to do it, but I didn't see any intimidating or anything like that, to be honest. When I started 15 years ago, I wasn't even dreaming of playing against Tiger, so I feel lucky enough to have played with him many times now in many important moments, for my career but for his career, too.
"We've had a good relationship, and I'm sure both of us hope for many more occasions where we can play together in big moments."