Niall Horan on the rapid rise and multiple successes of Modest Golf
"When you're in my position and you want to set up a sports management company, and you still only look 15 years of age, it's definitely going to be tough to be taken seriously!"
By Keith Jackson
Last Updated: 04/05/20 1:29pm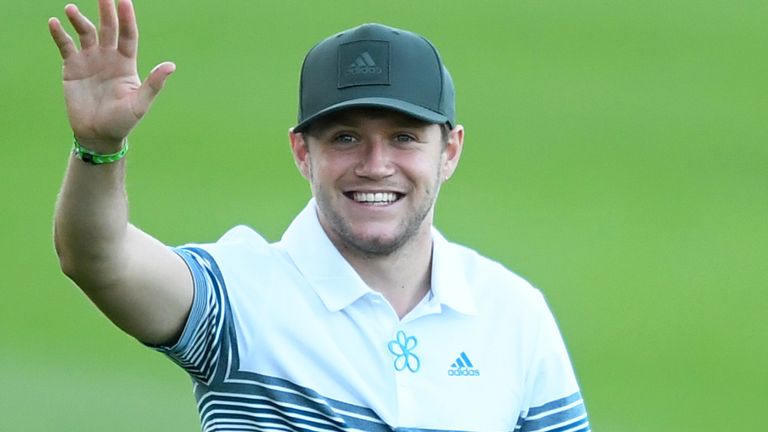 Niall Horan might be a global superstar in the music industry, but even he admits it was tough to be taken seriously when he decided to enhance his passion for golf by starting a management company.
But, after a hugely successful 2018 for the Modest Golf Management stable, the venture fully justified the time and effort the singer-songwriter and his team put into launching, and maintaining, a company which now boasts 15 clients in the professional and amateur game.
Their reputation was enhanced with the signing of Ryder Cup star Tyrrell Hatton, who remains the most recent winner on the PGA Tour following his victory at the Arnold Palmer Invitational, the last event to reach a conclusion before the coronavirus pandemic forced professional golf to shut down after one round of The Players Championship the following week.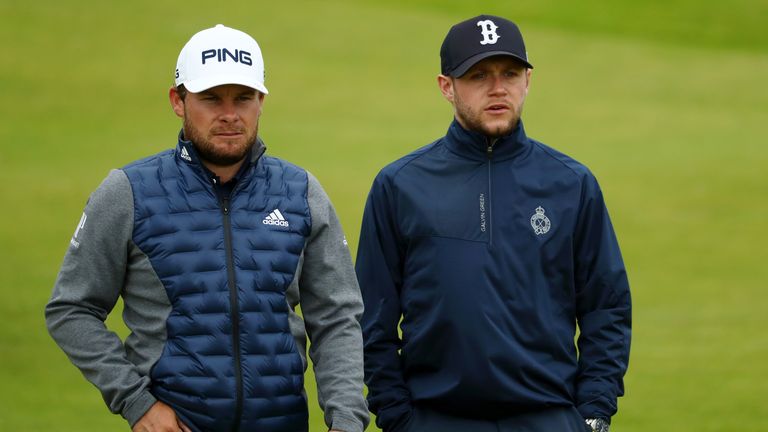 Another impressive performer at Bay Hill was Christiaan Bezuidenhout, another Modest Golf client who wasted no time in getting over his disappointing final-round 79 when he opened with a 65 in his first competitive round at TPC Sawgrass, a seven-under card that will, unfortunately, be wiped from the archives.
Bezuidenhout was one of Horan's big winners last season after he upstaged Jon Rahm and Sergio Garcia in romping to a six-shot triumph at Valderrama, although Guido Migliozzi had already put Modest Golf on the map with two European Tour victories in Kenya and Belgium.
The Magical Kenya Open is, of course, far from the most prestigious event in professional golf, but Horan cared little as he was glued to the action watching the talented young Italian scoring his first win the the big leagues.
"It was a huge moment for us," said Horan with no hint of understatement, a testament to his passion and knowledge of the sport. "The Kenya Open is possibly a tournament that even the most ardent golf fans don't take much interest in, but even now I think back to Guido's performance that week and it still gives me goosebumps!
"When he had a one-shot lead going down the last, watching him hit the pin with his second shot into 18 was just insane. He just handled himself so well in the circumstances. When it's your first time leading down the stretch in a European Tour event, you don't know if you're going to combust or not.
"But Guido held his nerve brilliantly, and for me sitting at home watching one of our boys coming through like that, it was a huge moment for myself and Modest Golf."

Get the best prices and book a round at one of 1,700 courses across the UK & Ireland
Horan remains admirably grounded with his hopes and aspirations for the company he co-founded with Mark McDonnell which has not only taken on young players, but has also sponsored tournaments such as the mixed-field ISPS Handa World Invitational in Northern Ireland.
"Our first priority when we started the business was signing young amateurs and watching them go over the brow of the hill and into professional sport," said Horan as he explained the priorities in the embryonic days of Modest Golf.
"When you're in my position and you want to set up a sports management company, and you still only look 15 years of age, it's definitely going to be tough to be taken seriously.
"But you're only as good as the job you do, and the golfers you sign, and we made sure we were signing young players who were passionate about the game, as well as being hard workers, who had the ability to be in contention down the stretch on a Sunday and win.
"Guido was the first to do that for us, and then he won again at the Belgian Knockout, and the Christiaan Bezuidenhout took the baton and won in Spain. We also had a few winners on the European Challenge Tour, and Leona Maguire won twice on the Symetra Tour in America.
"Christiaan holding off Jon Rahm to win in fine fashion was another memorable moment, especially on a course as tough as Valderrama. As a company, you need things like that to go in your favour if you're going to be taken as seriously as we were taking everything.
Keeping Modest 'modest'!
"We've put a lot of time and investment into doing this properly, we are on site at various tournaments whenever we can, and I can guarantee you we are not finished yet."
Despite their successes in all forms of golf, Horan remains keen to retain a relatively small stable of players which is headlined by Hatton and Bezuidenhout, who will both be in the field for The Masters in November, but also features the likes of Brendon Lawlor, long-renowned as one of the best disability golfers in the world.
"Signing Tyrrell was also a significant move for us, but we were equally delighted to welcome Brendon Lawlor on board," Horan added. "Mark McDonnell and myself had always said we wanted to keep the business fairly small, keep the stable to around 10 or so players, and not get too far ahead of ourselves.
"There's always the danger of taking on too much and getting to the stage where you're not sure when your players are teeing it up each week. We didn't want that, we just wanted to keep it all on one page and avoid letting things run away from us.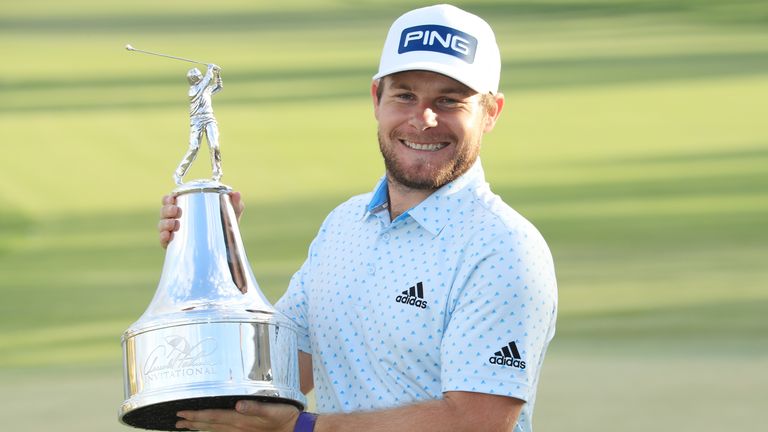 "The business certainly took a while to get going, but we're in our fourth year now and it feels like it was so much harder to get to a certain point where it starts to roll a little more smoothly. But it's hard to believe where we are now as a company compared to 18 months ago.
"If you write down everything that's happened for us over the last 18 months, you can't help but think: "Wow, that was quick!" But it's just reward for all the hard work we've put in."