David Horsey's drive gains an extra few yards thanks to a golf cart
By Keith Jackson
Last Updated: 12/03/17 5:27pm
David Horsey hit one of the more bizarre shots ever witnessed on the European Tour as his ball hit an unsuspecting rules official and ended up in his golf cart!
Horsey was on the ninth tee during the final round of the Hero Indian Open and, with water in play down the right, he launched his drive on a safe line up the left side of the fairway at the 357-yard par-four.
But as Horsey's ball was in flight, the rules official picked that moment to appear on the fairway in his buggy and headed towards the green.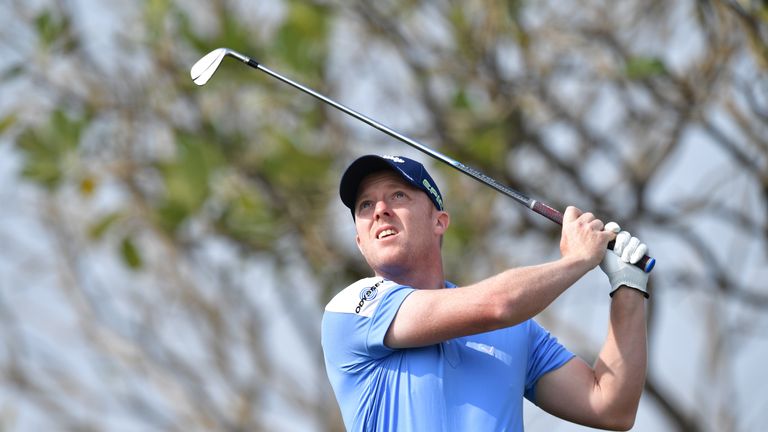 The Englishman's ball narrowly missed hitting the official on the full and pitched to the left of the cart, but he undulations of the fairway caused it to take a hard bounce to the right.
The ball hit the official in the chest and dropped into the footwell of the buggy, where it remained for a few yards before toppling back onto the grass just before he slammed on the brakes.
Watch the video above to see how the strange incident unfolded on the final day in New Delhi ...