Rory McIlroy hoping to end 2017 season with first win in Scotland
By Keith Jackson
Last Updated: 05/10/17 8:31am
Rory McIlroy admitted his performance over the weekend at the British Masters was probably his best golf of the season as he looks to wrap up his year with his first win of 2017.
McIlroy returns to the Alfred Dunhill Links Championship for the first time since 2014 this week, and he is looking forward to the relaxed nature of the star-studded pro-am tournament as well as having his father, Gerry, as his playing partner.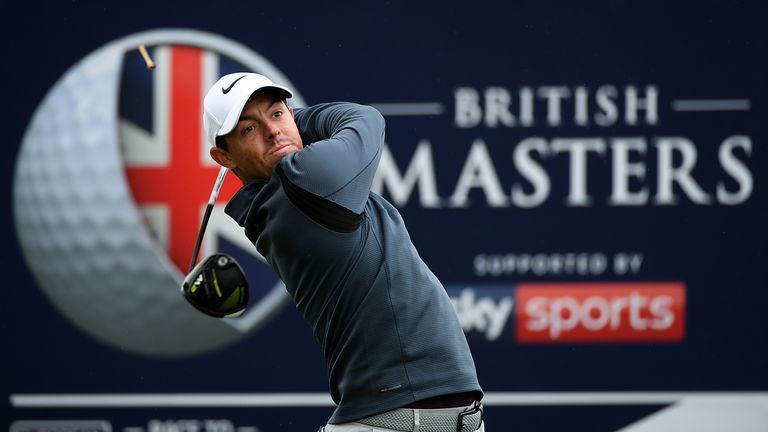 The world No 6 also conceded that he will remember 2017 for events off the course rather than his results, and this week is his last chance to avoid going a whole calendar year without managing a victory.
McIlroy heads into the event on the back of a runner-up finish at Close House, where he fired 64, 63 over the weekend to pile the pressure on leader Paul Dunne, who held his composure together down the stretch to secure an impressive three-shot win.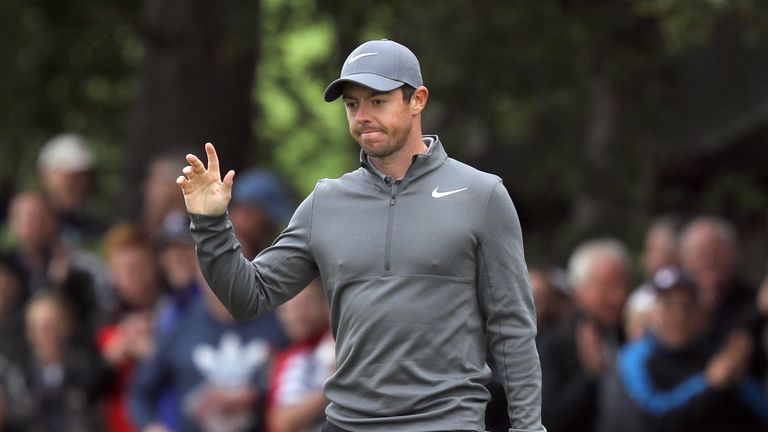 "Probably the best I've played all year, good thing this is the last event," said McIlroy at his pre-tournament press conference at St Andrews. "I'm so looking forward to it. I haven't been back here since 2014, so missed the last couple of years. It's nice to be back and nice to be able to play a few rounds with my dad.
"The Dunhill has always been a great week and a very enjoyable week. I've always seemed to play well here probably because of the relaxed atmosphere that there is. It's nice to go and play the different courses and get back at night.
"It's a very social week and it's great to catch up with everyone. I've been looking forward to this week for a long time and hopefully I can end the year on a positive note and turn in a couple of good scores and give myself another chance to win this week I guess."
McIlroy trailed Dunne by just a shot on Sunday after he reeled off five birdies in six holes to set the clubhouse target at 17 under par, although the young Irishman responded with a birdie at 17 before chipping in for another at the last to claim his maiden European Tour title.
But, asked if he was under more pressure to win this week having not lifted any silverware in an injury-hit year, McIlroy added: "I gave myself a decent chance last week, so it's just good to know that there's good stuff in there. At the end of the day, the result, it isn't just dependent on me. I could play very well and shoot 20 under par this week and someone could shoot 22 under.
"But I could walk away from the week feeling very happy and feeling like I played well. Sometimes your best isn't quite good enough to get the win, a bit like last week. If someone had said to me I would shoot 17 under, I would have bitten their hand off on Thursday morning thinking that's going to get the job done, and it didn't quite.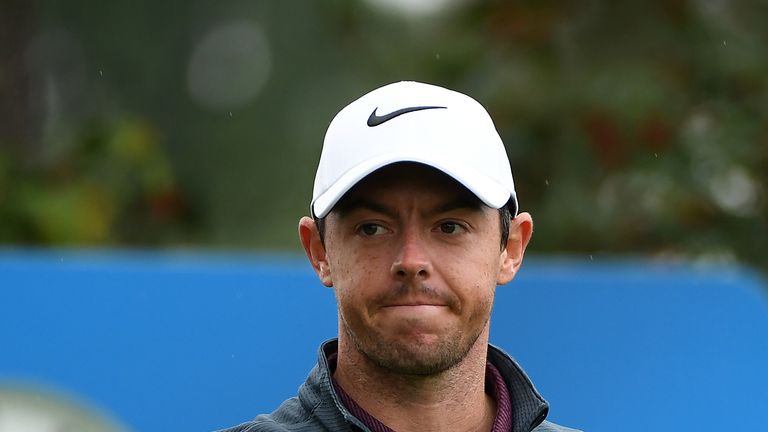 "I'm not under pressure to win. The result, if you play well and things go your way, that takes care of itself. But it would just be nice to string a few more good rounds together and put in a good performance and that would be a nice way to end the year."
McIlroy has spent most of the season battling a rib-joint problem in his back that first surfaced at the BMW SA Open in January, but he insisted he will remember 2017 for his marriage in May rather than dwell on his results.
"In a golfing sense it has not been the year that I wanted, but a lot of great things have happened to me off the golf course, and 2017 will always be a year I remember because of that," he said.
"It hasn't been the year I wanted in terms of my career, but you're going to have years that just don't quite go your way. There's some things that are out of your control. I've tried my best to play well and persevere and play through an injury and it just hasn't quite happened for me.
"I think this year has not been anywhere near as bad as the year I had in 2013, and I bounced back from that year pretty well the year after. Hopefully, I can do the same next year I guess."