Richard Boxall looks back at the best of the European Tour in 2017
Last Updated: 28/12/17 11:19am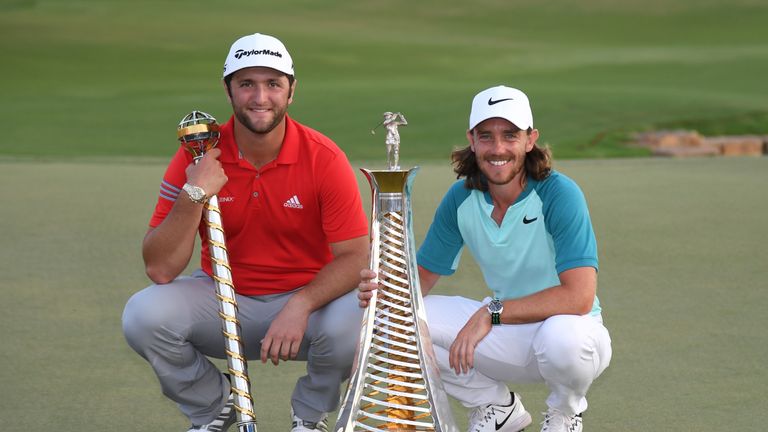 Richard Boxall shares his highlights of another busy year on the European Tour, including fearless youngsters, a strong English challenge and a pair of brilliant performances that denied Rory McIlroy ...
It's been another memorable year on the European Tour, and we've seen a vast number of younger players performing to a high level throughout the season.
These young guns seem to be fearless these days. They come out on Tour and there's very little nerves or hesitation, they know they belong and they know they can really play.
In the old days, you were stuck playing from April through to September and then spent six months practising over the winter, unless you could afford to play in Australia or South Africa. Nowaways, there are tournaments for virtually 11 and a half months a year, spread all around the globe.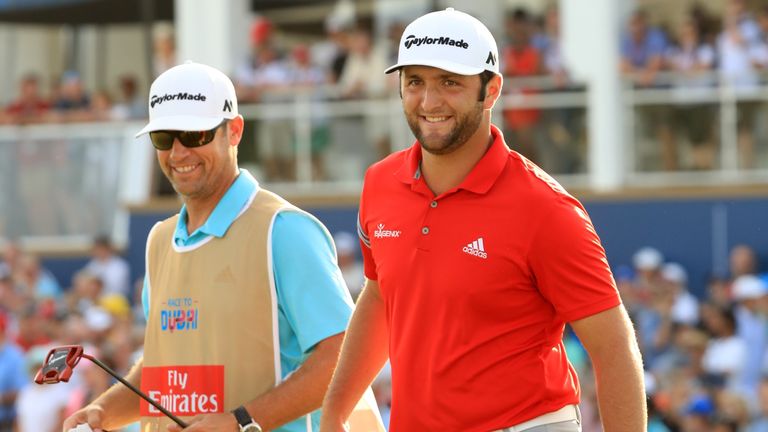 In recent years, we've seen a trend towards a more positive attitude from the newer, fresher players on the European Tour. There have been a number of youngsters in the United States who come out of college, earn their PGA Tour cards and they're looking to win straight away.
We're now seeing that more in Europe as well. Back in the day, rookies on Tour would think first and foremost about making a few cuts, making a bit of money and earning enough to keep their card for the following season and building from there.
Obviously that is still the case for a few of the new guys, but we're seeing more and more young players who have the belief and the confidence to win tournaments as soon as they earn their playing rights. It's a different outlook, and it does happen every year.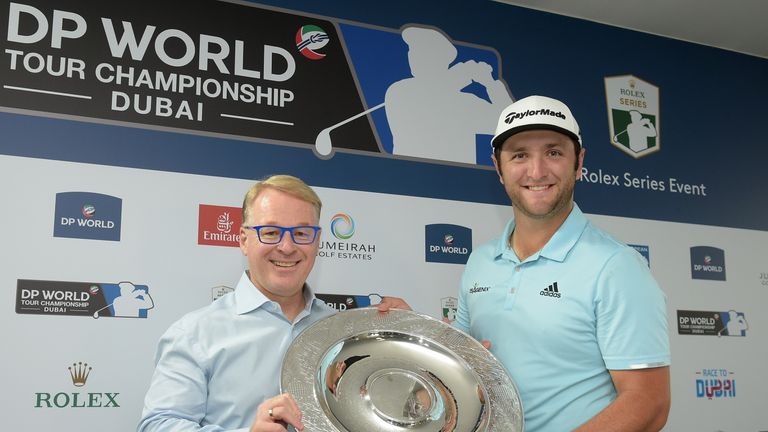 The increasing amounts of prize money on offer every week is another factor, and the impact of having financial security if you happen to get off to a decent start to the season cannot be underestimated.
If you can get a couple of top-10 finishes tucked away in the first half dozen events or so, that means a great deal to the mindset. It allows you to play to your full potential when you don't have to worry so much about the bank balance.
I had times in my playing career when I was absolutely skint, but I also had times when I was reasonably well off after a good run of results, and I know which situation is easier to perform under. Gone are the days when a sponsor would give you £1,500 at the start of the week and say: "That's your lot, after that you're on your own."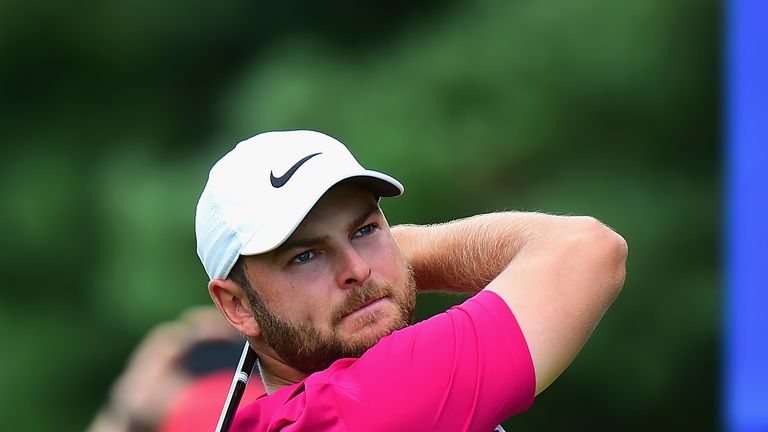 Having that financial security will certainly bring out the talent, and that has also translated to the amateur game as well. The amateur circuit is stronger than ever, and even though they're not playing for money, they are well looked after in terms of finances.
Nobody is playing for fun, it's all about the money unless you're sitting high in the world rankings over a sustained period of time. It's so much easier to think about titles and enjoying yourself when you don't have the burden of wondering where your next cheque is coming from.
Not everyone will agree with these sentiments, but I've been there and I feel quite strongly about it.
English golf on a high
Over the last couple of years, we've seen the emergence of young English talent, and the fact we had a record 11 Englishmen contesting the Masters back in April is a credit to the golf authorities.
Tommy Fleetwood was crowned Race to Dubai champion after a thrilling finale, and the likes of Tyrrell Hatton, Matt Fitzpatrick and Jordan Smith all won on the European Tour in 2017.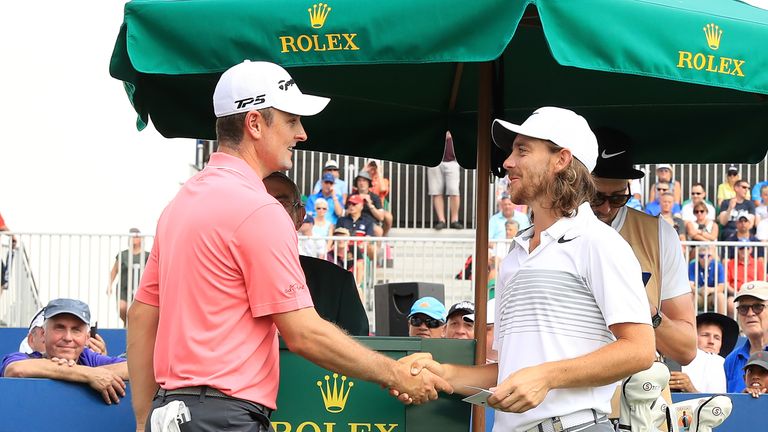 These guys are all still comfortably in their 20s, but some of the "old guard" have also stepped up in a bid to keep up, as proved by Justin Rose's spectacular finish to the season.
There's a lot of pride at stake for the long-established professionals, players such as Rose, Ian Poulter, Paul Casey and Lee Westwood, and they'll be more determined than ever to prove they can still get the better of the younger generation.
Performances of the year?
Paul Dunne had been threatening a big performance for 18 months, and I thought he held it together incredibly well down the stretch at Close House. It cannot be easy trying to wrap up your first professional win when you've got Rory McIlroy pushing you right to the finish line.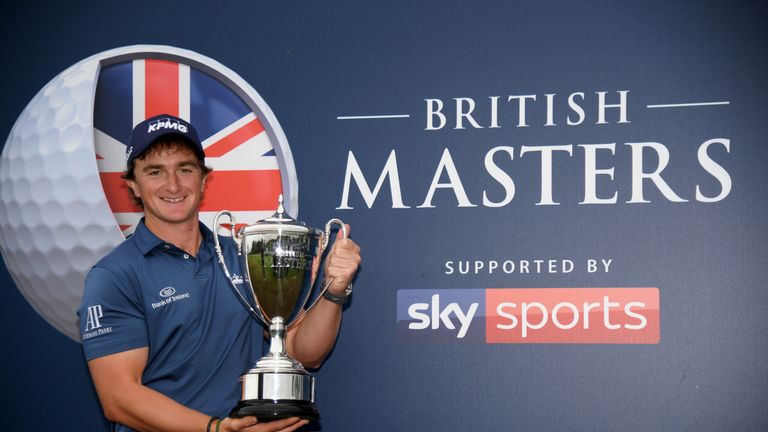 He didn't take his foot off the pedal and a birdie at 17 gave him a useful two-shot cushion coming down the tricky, par-three final hole. He left his tee shot short and right, but to chip in from there was a grandstand finish and I seem to remember getting very excited while doing the commentary on that!
To hold off McIlroy with a final-round 61 was a remarkable effort, and similar in many ways to the fairytale win for Graeme Storm in South Africa at the start of the year. Just a few weeks prior to that, Stormy thought he had lost his card until Patrick Reed couldn't find a way to play the minimum number of events.
That allowed Storm the luxury of avoiding a trip to the dreaded Qualifying School, and he soon set about taking advantage with a tie for fourth place in the Alfred Dunhill Championship at Leopard Creek.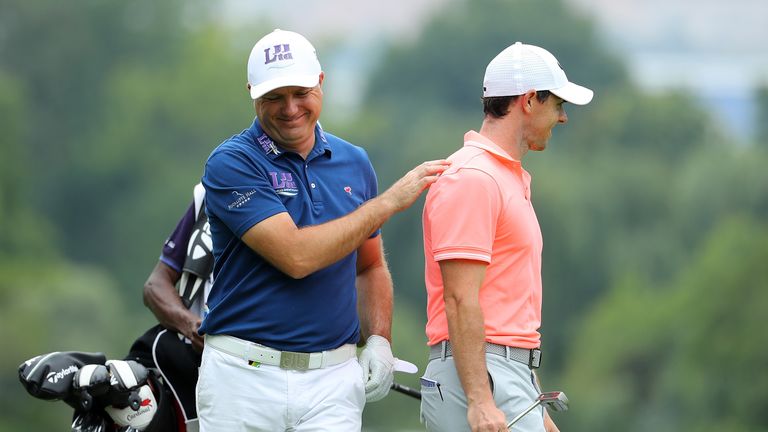 And, after enjoying a more relaxed Christmas than he initially expected, Storm went to Glendower in mid-January and pulled off a stunning win over McIlroy in a play-off which guaranteed the veteran a two-year exemption.
That was one of the stories of the year, and I think Jordan Smith could be one of the stories of 2018. He played some great stuff in the early part of this year and missed out on being in that play-off with McIlroy and Storm by just a single shot, and he celebrated his maiden European Tour title in Hamburg in July.
Smith is another of the richly-talented English youngsters lighting up the Tour at the moment, and I wouldn't be surprised to see him in the European team for the Ryder Cup in Paris. I think he's that good.