Nick Dougherty looks at challenges faced when playing the US Open
By Nick Dougherty
Last Updated: 13/06/16 10:36am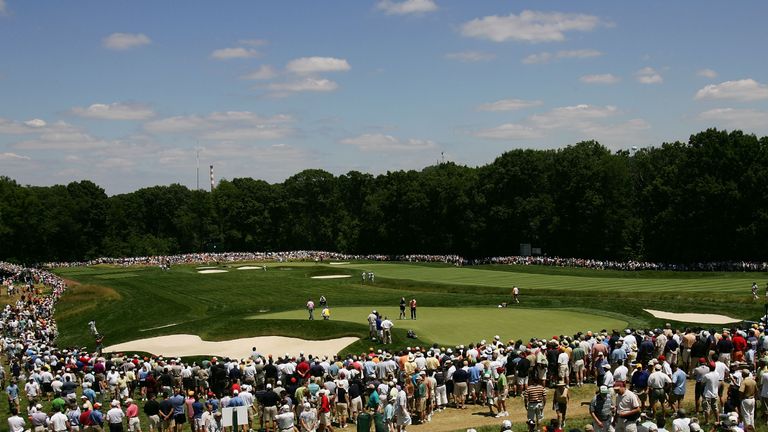 Nick Dougherty explains why he is so fond of the US Open and reveals what to expect from Oakmont this week.
The US Open is well known for teetering on the edge of what is a fair test of golf. The USGA don't always get it right, and we've seen that over the year. Any time they have to water the greens in between groups is a sign that they've missed it.
When conditions are like that, you're relying too much on luck as well as skill and that's nonsense. Having said that, I loved the difficulty of the US Open and it will always be my favourite of the four majors.
You know that par is always going to be a good score regardless of where the tournament is and it is fair to say I never played on a "gentle" course at the US Open.
Very rarely does a winner of the US Open say that they were not quite on top of their game, which you do hear sometimes at regular Tour events. Jason Day said that at Sawgrass recently and still found a way to get the job done, but the US Open won't let you off like that.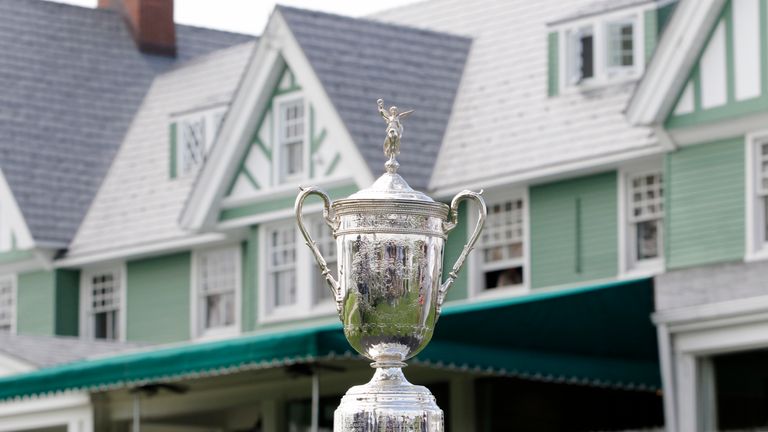 But even if you are playing well and full of confidence, you're not going to hit perfect shots for 72 holes. It just means you are tighter with your dispersion when you do make mistakes, and it means knowing where your misses are.
If you're playing poorly and missing on both sides, you've got absolutely no chance on a US Open course. And if you make too many mental errors at crucial times, it's also not going to get you very far.
It is tough to be critical of Phil Mickelson as he has been runner-up in his home Open six times, but a lot of those times it's been the odd bad shot that has let him down. This was abundantly evident in that infamous finish at Winged Foot 10 years ago, and he was also too loose on too many occasions as Merion and that let in Justin Rose for the win.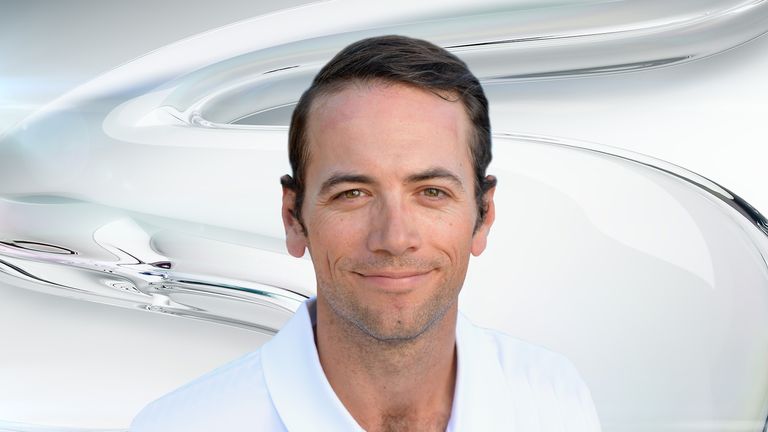 Mike Davis said if they ever had a problem with a scheduled host venue for the US Open and had to switch it at short notice, they could tee it up at Oakmont within two or three days.
Nick Dougherty on Oakmont
I think it's the hardest of the four majors to win and, more often than not, the man holding the trophy on Sunday evening will have been the grittiest player over the four days. Graeme McDowell was a prime example of that when he won at Pebble Beach in 2010.
It wasn't that he was constantly hitting sensational shots, but he played to his strengths, stuck to the shape of shot he likes to hit and he simply made fewer mistakes than his closest challengers.
I hope the Oakmont course is set up in similar fashion this year to when I played there in 2007 because. Although it was not the easiest, or the hardest course I played, it definitely felt the fairest.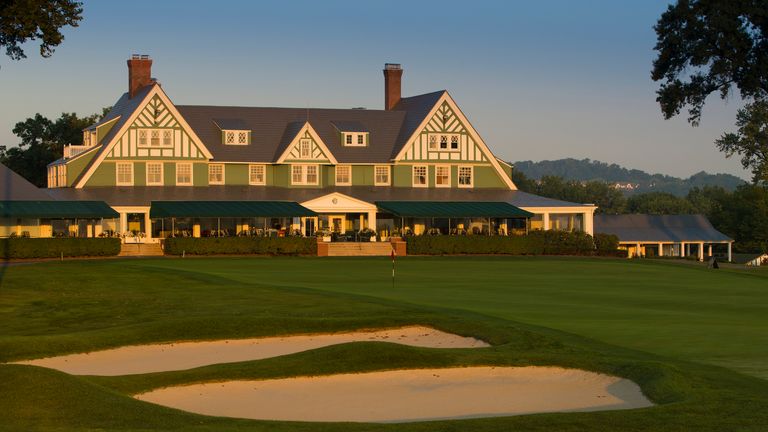 The fairways are not super tight. I don't like it when it's almost impossible to keep the ball on the fairway and all you can do is chop your ball back out. But I do like good shots to be rewarded and bad shots to be punished, and that's what you will get in a US Open at Oakmont.
You want the guy holding the trophy at the end to have stood out from the rest under that cauldron of pressure having delivered at the very highest level. You want the champion to have dealt with all the challenges, both mentally and technically.
You don't want to see players being punished for good shots if the USGA get the course setup wrong. You will get the odd bad bounce here and there, and that's fair enough, but you'll probably get a couple of lucky breaks as well.
But we've seen a few times that players have hit what appear to be perfect shots, only to find it's impossible to hold the ball on a fairway or a green, and it rolls down a bank and into a position where it's virtually impossible to get up and down.
I don't believe we saw any of that at Oakmont last time, so if anyone gets out of position, they will probably only have themselves to blame. I remember the rough being really thick in 2007, and some people don't like to see that - they want to see the pros have a fighting chance to get to the green.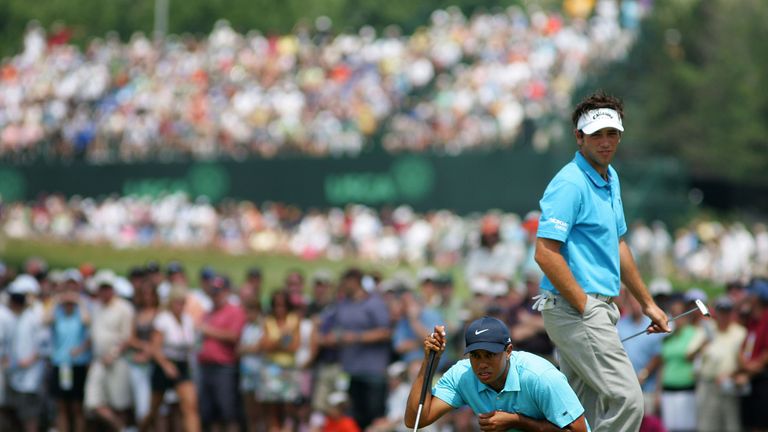 I agree with that to a point, but because the fairways were that little bit more generous at Oakmont, the punishing rough was fine with me. You knew you had to hit the fairway in order to be able to go at the green.
When I played with Tiger in the third round nine years ago, he missed only one green all day, at the 18th, and that's because it was the only fairway he had missed all day and it led to a closing bogey.
You stand on each tee knowing if you go offline, you're more likely to make bogey than par, and if you're two over and trying too hard to claw it back, you could be stood on the next tee at four over. It is the ultimate test, it's what a US Open is all about and I think we'll see that again at Oakmont.
There was a lot of criticism of Chambers Bay last year, particularly over the condition of the greens and the fact that a couple of holes were off limits for spectators. The USGA's decision to change the par-five 18th into a par-four for the second round also didn't do down well with players or viewers.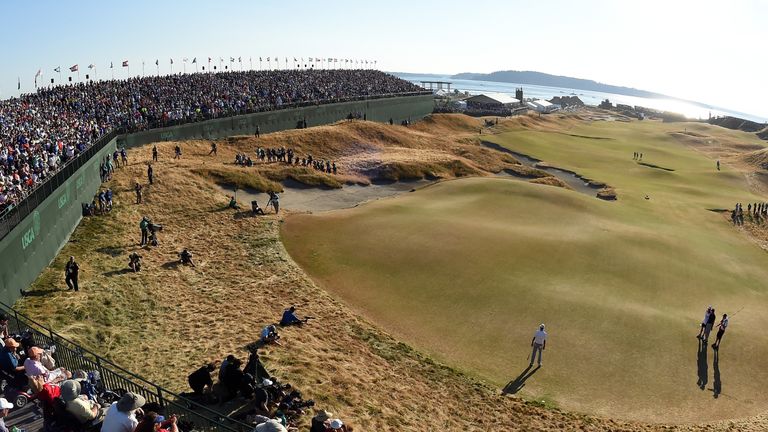 Generally, I like what Mike Davis and the USGA do at any US Open venue. I wasn't a fan of changing the par on 18 last year, but I like the way they vary the lengths of several holes. The par-three eighth at Oakmont could be a driver for some players one day, and a short iron the next.
We've seen long, tough par-fours turned into risk/reward driveable par-fours, and each hole can present a completely different challenge for the players over the week.
Davis, the executive director for the USGA, was talking about Oakmont recently and said that if they ever had a problem with a scheduled host venue for the US Open and had to switch it at short notice, they could tee it up at Oakmont within two or three days.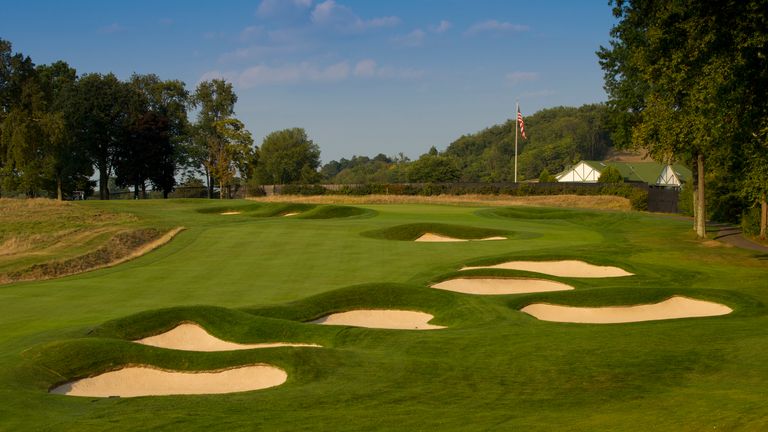 The course is presented virtually the same all year round and rumour has it that the greens are actually quicker for the members than for a major tournament. I'm not sure I believe that, but I do know that the challenge is there for all to see, and there's no need to have the layout "tricked up".
The tournament officials don't have to do much to set it up for a US Open, and if you ever get the chance to play there, you'll be presented with pretty much the same conditions at the Tour pros face.
That is testament to the design talents of Henry Fownes in the early 20th century, and it is simply a great major championship venue.
Watch the US Open throughout the week live on Sky Sports 4 - your home of golf