Jordan Spieth will complete the career Grand Slam, says Gary Player
By Mathieu Wood
Last Updated: 24/07/17 1:41pm
Gary Player has "never been more confident of anybody winning the grand slam" after Jordan Spieth secured the third leg of the four major titles by winning The 146th Open at Royal Birkdale.
Spieth, who becomes a three-time major winner by securing his first Claret Jug, held off stern resistance by compatriot Matt Kuchar to become the Champion Golfer of the Year.
Player, who won The Open in 1959, 1968, 1974, is one of only five players to have secured the modern era career Grand Slam and is in no doubt about Spieth's chances.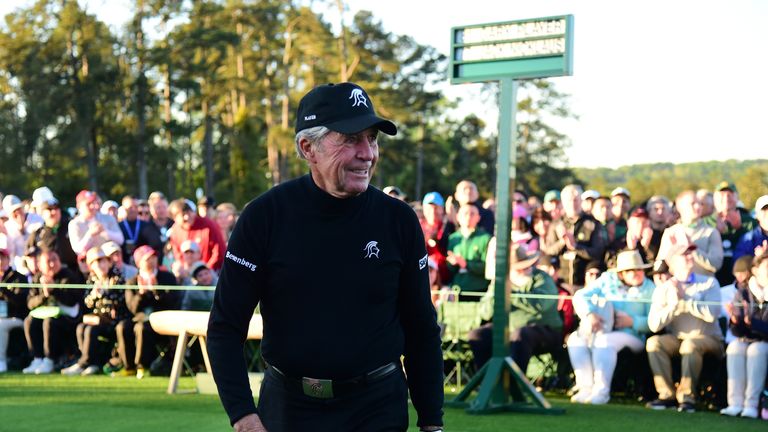 "It's extremely difficult to win as we know people like Tom Watson, who is a superstar, Arnold Palmer, a superstar, Trevino, superstar and I don't use the word superstar very lightly," Player told Sky Sports News HQ.
"I think you have got to win six majors to be a superstar. They [Watson, Palmer and Trevino] never won the Grand Slam. There are a host of them - Sam Snead, maybe the best player who ever lived, I don't know.
"But I have never been more confident of anybody winning the Grand Slam as I am about Jordan Spieth."
Player, who won nine major titles during his career, emphasised the importance of Spieth's mental resolve as the American recovered from four bogeys over his front nine and an incident packed 13th hole to roar back with a birdie-eagle-birdie-birdie four-hole stretch which saw him regain control of the championship.
"Yesterday, I never saw anybody play so poorly as the first 12 holes. I thought he was gone - he hit three fairways all day. The bogey he made at 13 was a miracle and suddenly his mind changed and he poured it on and finished like a miracle man. A wonderful story for The Open."
Spieth appeared to be suffering a repeat of his Masters unravelling last year and struggled on the greens and off the tee for large spells of his round but recovered to shot a one-under 69 to become the first player in Open history to compile four sub-70 rounds at Royal Birkdale.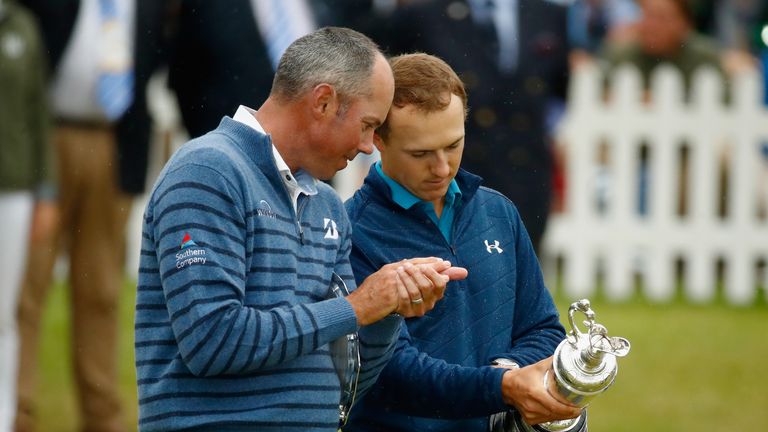 "I don't say he was mentally gone, he was swing-wise gone," said the three-time Open champion. "He couldn't hit the ball on the fairway and was very fortunate - in fact every time he went in the rough, he had a perfect lie. In fact, there was really no rough at The Open which is a pity because this is the ultimate test of golf.
"This is phenomenal the mind he does have. What wins majors is not hitting the ball a long way. We saw with Tiger Woods - he wasn't a long hitter of the ball and yet he was the best in the world and at one stage was the best ever.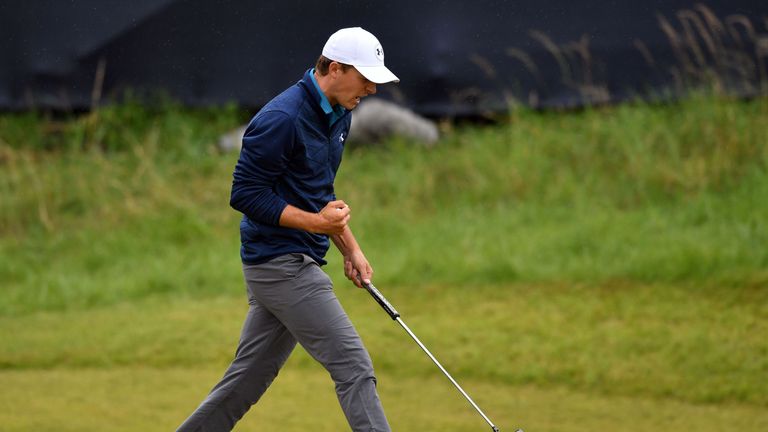 "We have had two great examples of the importance of the mind. I can't tell you how [much] I admired his finish yesterday. Maybe the most remarkable I have seen at The Open."
Player believes Spieth is a great ambassador for young golfers and also thinks Rory McIlroy can win the elusive Masters title which is preventing him from joining Player as a winner of each of the major championships.
Player added: "I can't tell you how [much] I admire this man. "He is well mannered, he is a family man.
"I also think that Rory McIlroy, once he improves on his short game, [he] will win the Grand Slam. They are both wonderful representatives of the game and they behave so well, compared to a lot of sportsmen and sportswomen. I am really impressed."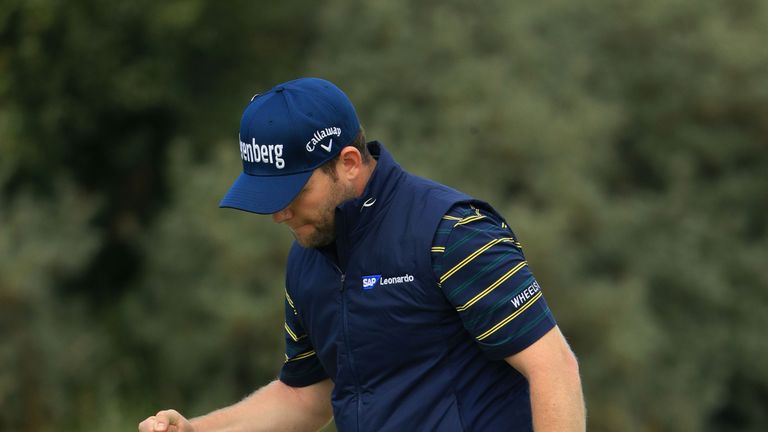 Meanwhile fellow South African Branden Grace, who carded a record breaking 62 at a major on Saturday, insists he had no idea at the time he was on the verge of creating history.
"When you get so in the zone and not knowing it kind of helps," Grace said. "It was phenomenal. Being part of history is great but [I am] still lacking that major.
"I was so in the moment and the last thing I wanted to do was finish with a bogey on 18 especially so well after playing so well the whole day and grinding it out. On 18 I just wanted to make birdie or par and get out of there."
Grace was not surprised by the manner of Spieth's victory and has no doubts about the 23-year-old's chances of completing the career grand slam with the PGA Championship the only major title he is yet to win.
Grace added: "He is a class act. It's his third major. I have no doubt that he is going to get the grand slam. I heard it wasn't the best performance up until the 13th or 14th hole and then he kicked himself into a different gear which is what great players do."