The Open: Jordan Spieth in elite company after his third major victory
By Mathieu Wood
Last Updated: 23/07/17 10:57pm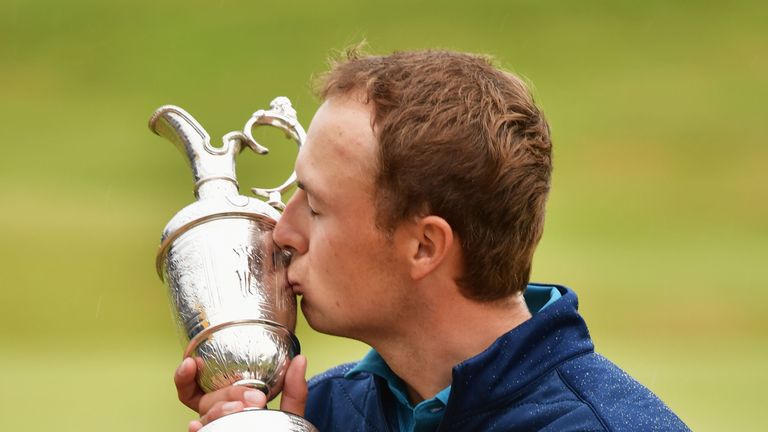 Jordan Spieth's dramatic victory in The 146th Open at Royal Birkdale saw him join some greats of golf to have won three of the four majors on offer.
Spieth, aged 23, secured his first Claret Jug with a memorable three-shot victory over nearest challenger Matt Kuchar and will now have his eyes set on an even more illustrious list of players who have won golf's modern-era career grand slam.
As golf becomes all the more competitive across the globe it is becoming harder and harder to become a multiple major championship winner. Gene Sarazen, Jack Nicklaus, Ben Hogan, Gary Player and Tiger Woods remain the only five players to have secured the career grand slam.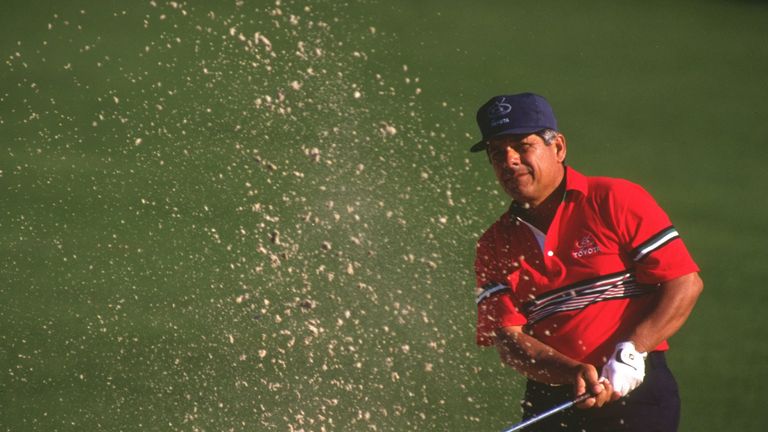 We take a look at some of the players to have missed out on or who are missing one leg of the grand slam of major championships.
Rory McIlroy
McIlroy secured his third major title by winning the Claret Jug at The Open in 2014 at Royal Liverpool. The Northern Irishman had previously won the 2011 US Open at Congressional and the 2012 PGA Championship at Kiawah Island in dominant fashion - both times winning by eight strokes.
Three years on and the 28-year-old, who backed up his victory at The Open by winning the PGA Championship a month later, still needs to win the Green Jacket but appears to have all the tools to do so. The European star secured his first three legs of the career grand slam in quick time, only Nicklaus and Woods were quicker, having only turned professional in 2007.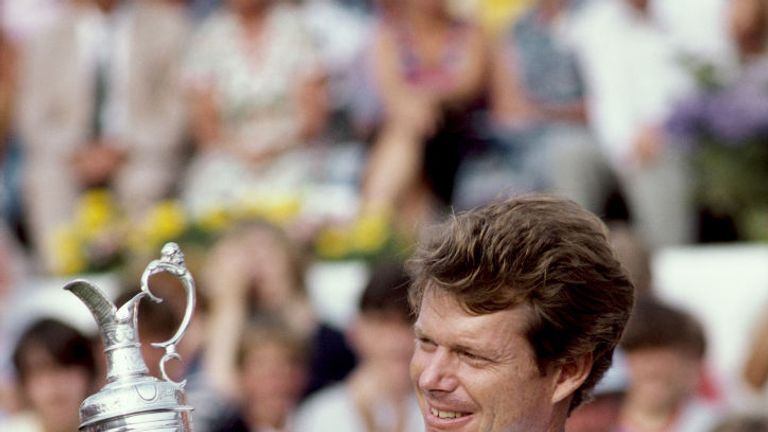 However, the Masters remains the major which eludes him and memories of his unravelling on the back-nine holes at Augusta in the 2011 edition remain vivid for those within the game. McIlroy has since gone on to achieve a top-five place at the first major of the year in 2015 but remains desperate to add his name to the Masters honours list.
Phil Mickelson
The five-time major winner has placed second at the US Open on a record six times. The American notably lost a lead over the final few holes at Pinehurst against Payne Stewart. Another notable near-miss came in 2006 when he made a double bogey at the 18th in the final round to finish a shot behind Geoff Ogilvy, who won with a five-over-par score.
Mickelson also fell short at the USGA run tournament in 2013 at Merion, when he held a final round lead before finishing two shots behind first-time major winner Justin Rose.
Arnold Palmer
His status as the 'king of golf' is fully deserved and unquestioned but 'Arnie' was unable to win the PGA Championship during his coveted list of tournament victories - having to settle for three second-placed finishes.
Palmer won seven major titles during his career, which took the sport to a new and larger audience thanks in part to his charisma, which consisted of four wins at Augusta, two victories at The Open and a solitary success at the US Open.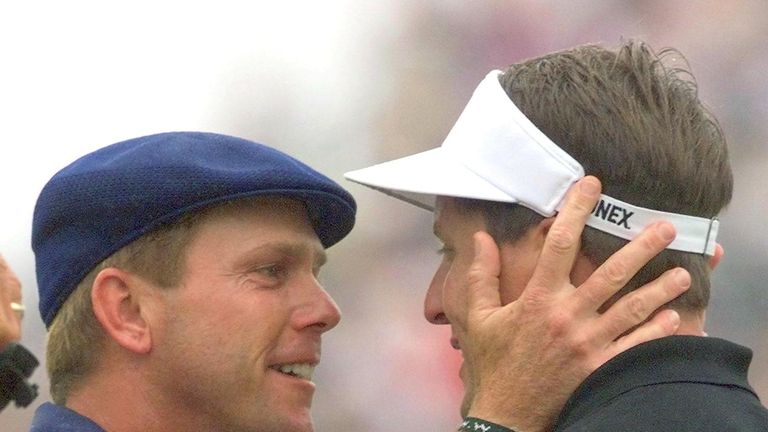 Palmer, who passed away last year at the age of 87, initially came close at the 1964 PGA Championship at Columbus Country Club when he finished in a tie for second place, alongside great friend Nicklaus, behind eventual champion Bobby Nichols.
In 1968 and 1970, Palmer would also finish tied-second at the 1968 and 1970 editions but didn't collapse during his final rounds, never shooting a below-level-par final round.
Tom Watson
Watson is synonymous with The Open, having lifted the Claret Jug five times but, he was also won two Masters titles and the US Open in 1981.
The American, who has 70 professional wins to his name is another player, failed to win the PGA Championship during his successful career.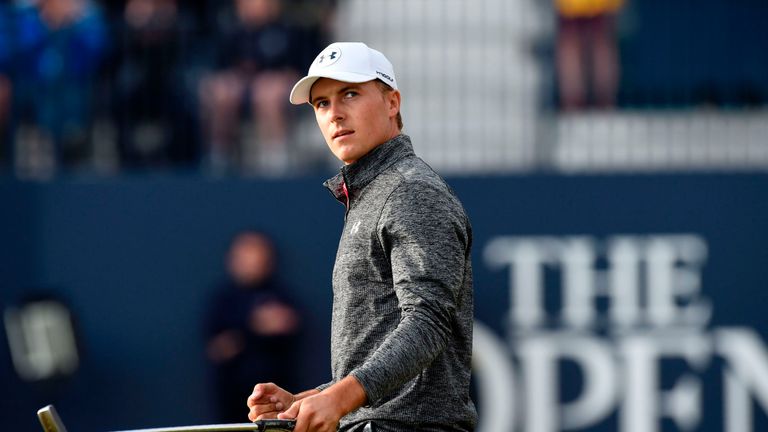 Watson, who is held in such popular regard by the British population, nearly sealed the grand slam of major titles in 1978 at Oakmont when he fell agonisingly short succumbing in a play-off with Jerry Pate to eventual winner John Mahaffey.
Sam Snead
Snead, who turned professional in 1931, was a regular winner on the PGA Tour claiming a record 82 victories. However, he failed to win his home Open championship finishing in second place four times.
"Slammin' Sammy" finished runner-up for the second time in the tournament in 1947. After finishing level with Lew Worsham in regular tournament play after four rounds, he lost the 18-hole play-off.
Another near miss for the American, whose career spanned four decades, came in 1953 when he trailed Ben Hogan by one shot at Oakmont only to finish the tournament with a disappointing 6-over 76 to plummet out of contention.
Lee Trevino
Lee Trevino won six majors and was involved in numerous battles with Nicklaus during their respective careers.
He won the US Open, Open and PGA Championship two-times each falling unsuccessful on his visits to the famed Augusta.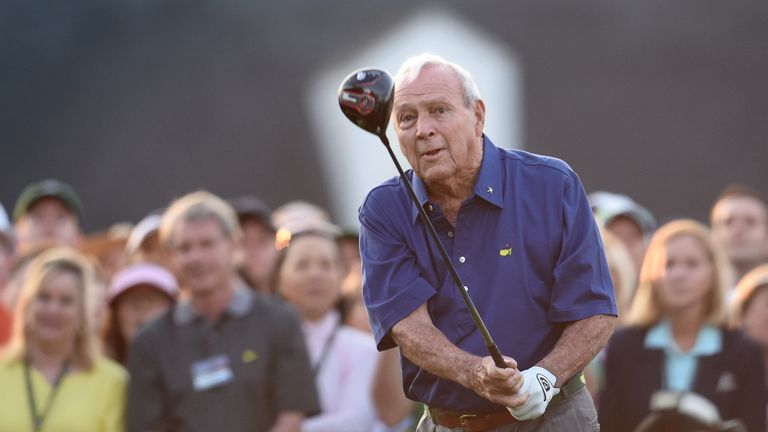 His best finish at the Masters was a tied for tenth finish in 1975 and 1985. Comfortably the most successful Hispanic golfer, "The Merry Mex" as he was often affectionately known, was inducted into the prestigious World Golf Hall of Fame in 1981.
Raymond Floyd
Floyd was another hugely successful American golfer, claiming four major titles. His first came at the PGA Championship in 1969 and was followed by a Masters victory in 1976. His two other majors came at the 1982 PGA Championship and the 86 US Open.
He remains one of the more uncelebrated greats of the game and this in part is surely down to his failure to win The Open which would have seen his recognition double across the British Isles.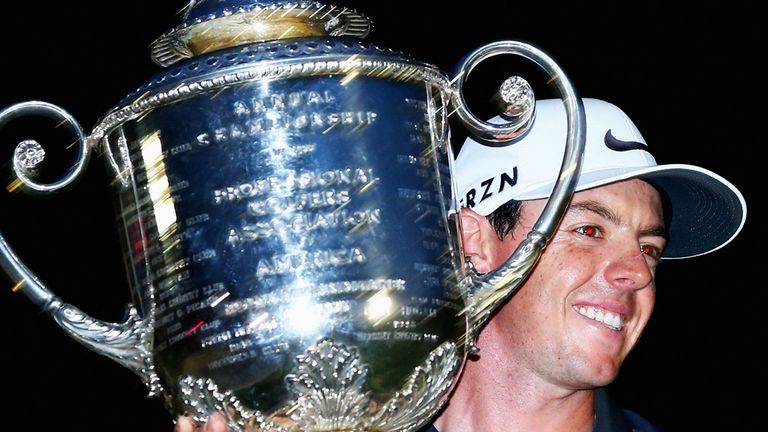 Floyd's came closest to lifting the Claret Jug in 1978 at St Andrews in 1978 when he had to settle for a runner-up place behind 18-time major winner Nicklaus.
Byron Nelson and Tommy Armour are the two other players on the list to have won three of the four coveted major championships.