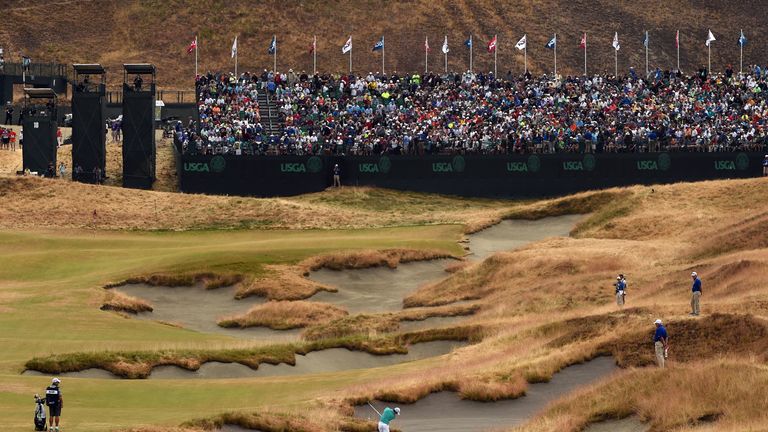 It's fair to say that Chambers Bay has not been the most popular choice of venue for the US Open, with the layout and the condition of the greens coming in for scathing criticism.
The unique decision to reverse the pars at the first and 18th holes on the second day certainly didn't go down well, although the USGA decided not to repeat the format for the final round – leaving the final hole as a par-five.
But the biggest cause of complaint was the state of the putting surfaces, which left the world's top players frequently frustrated with some of them wondering just how they could get the ball into the hole.
Here's a selection of the choice quotes from the week in Washington State ...
"We're playing the US Open, this great championship, but this has been the most unpleasant golf tournament I've seen in my life. It's actually a tragedy. The man who designed this golf course had to have one leg shorter than the other. You don't bring the US Open to golf courses like this. This is devastating. There have never been so many people to miss the cut that are so happy to go home." – Gary Player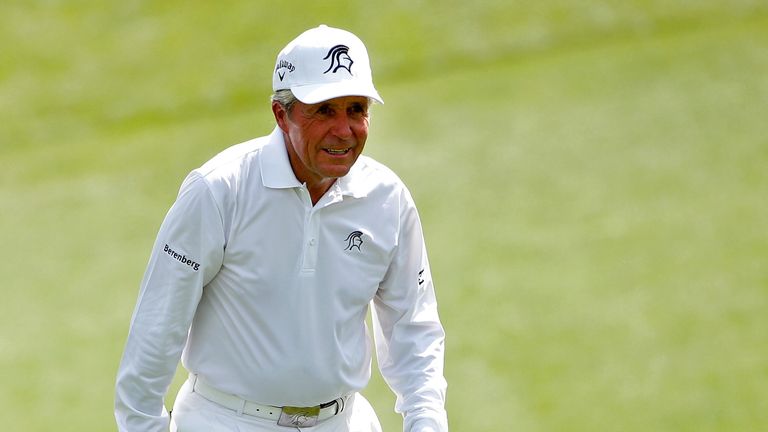 "The way we're playing this course in the afternoon compared to the morning, it's borderline laughable at some of the greens and some of the pin positions. And it's pretty much like putting on broccoli, as well. I hit a lovely shot into nine and was putting down on something that looked like the surface of the moon." – Henrik Stenson
"I don't think they're as green as broccoli. I think they're more like cauliflower. They are what they are, everyone has to putt on them. It's all mental. Some guys embrace it more than others, and that's really the way it is. It is disappointing that they're not in a bit better shape." – Rory McIlroy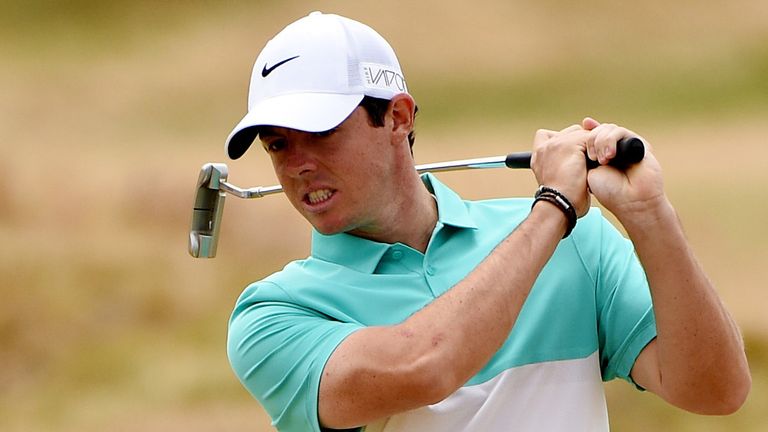 "To me it's like playing the NBA Finals on a court that has holes and slopes and no backboard. It just doesn't feel right. I think a championship of the calibre of the US Open deserves better quality green surfaces that we have this week." – Sergio Garcia
"It's tough, it's very tough. But I think it's playable although it's been getting a lot of stick. The greens are not the best surfaces, but if you hit a good putt nine times out of 10 it goes in. Sometimes you hit a good putt and it misses. But the more you play it, the more it grows on you." – Shane Lowry
"Most players are too afraid to say what they think. We are living in a PC world and you can't possess an opinion, but if you put a camera in the locker room you would hear a few things you are not hearing in public." – Lee Westwood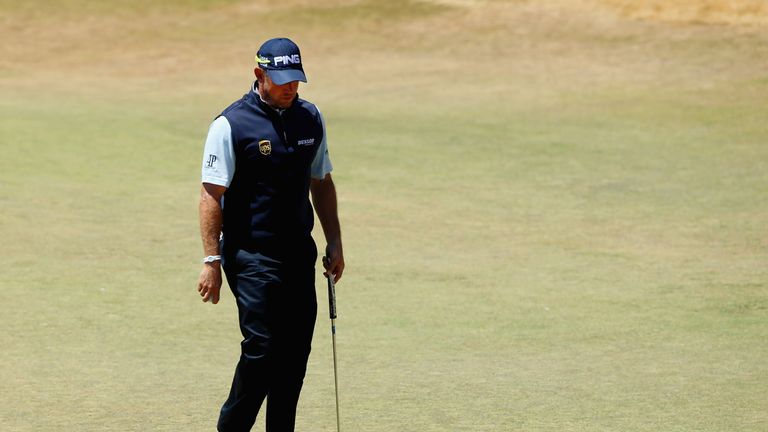 "You can't say what you would really like to say because there's just no benefit in that. It's hard to express yourself." – Ian Poulter
"If the 18th is going to be a par four and you're going to bring all bunkers into play, I think the tee should have been moved up more. I just didn't know where I could hit that tee shot. I wasn't going to hit a three-iron into a par-four, and I wasn't going to hit three-iron off the tee and then hit a three-wood. So all in all, I thought it was a dumb hole today." – Jordan Spieth
"I do not want to take this course on and the people on, I love everybody, but it is what it is. We have to go out there in front of millions of people and putt on these things. The USGA, they have got to take a bit of responsibility." – Ernie Els
"I hit the ball in the middle of the green on 18, had no chance to putt a normal putt and stop near the hole and had to play Mickey Mouse golf to try to make par." – Patrick Reed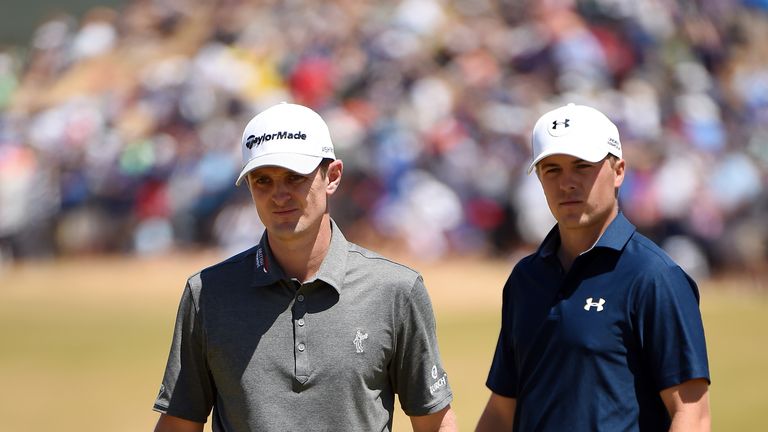 "I had a five-foot putt on the first, and I said to my caddie that I didn't have the first idea what it was going to do. It felt like outdoor bingo at that point. Early on in the round they're in reasonable shape, but some of the bad greens are especially bad. So it can be a bit of lottery, which isn't ideal but you just have to deal with it the best you can." – Justin Rose
"I think we are losing the ability to adapt, it's one of those lost skills. We would all be better off if we did this a little bit more often, because we would probably all be better putters. Yeah, there are a couple of ropey greens here, but good putters usually hole more putts on slightly ropey greens." – Geoff Ogilvy
"The green surfaces are very poor, some poorer than others, and no one is going to putt consistently well on these greens. I also feel for the spectators. There are five holes out there where you just cannot spectate, which is bizarre for a course that was supposedly designed for a major championship." – Colin Montgomerie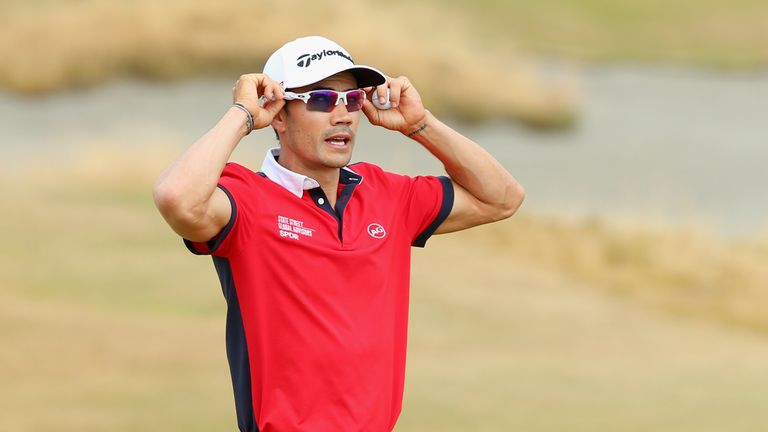 "I'm happy to be done. Not my best game this week but what a shame to play a US Open on the worst greens I have ever played at... Shame." – Camilo Villegas
"The US Open is a great tournament with incredible history. The USGA should be ashamed of what they did to it this week. My score has nothing to do with why I feel that way, I played poorly. The course wasn't overly difficult, just tricked up." - Chris Kirk
"I'm not going to hold my tongue on this. This is very disappointing to hold a championship-calibre tournament on greens like this - they are the worst I've ever putted on. I lost a little bit of respect for the USGA this week." - Billy Horschel
And the case for the defence ...
"It wouldn't be a US Open if there wasn't a little muttering. The greens are better than they look. A lot of it is your eye telling you it doesn't look like it's going to be smooth." – USGA executive director Mike Davis