Klitschko vs Fury: Tyson Fury says he'll fight Joshua once he's beaten Wladimir Klitschko
Last Updated: 25/09/15 2:54pm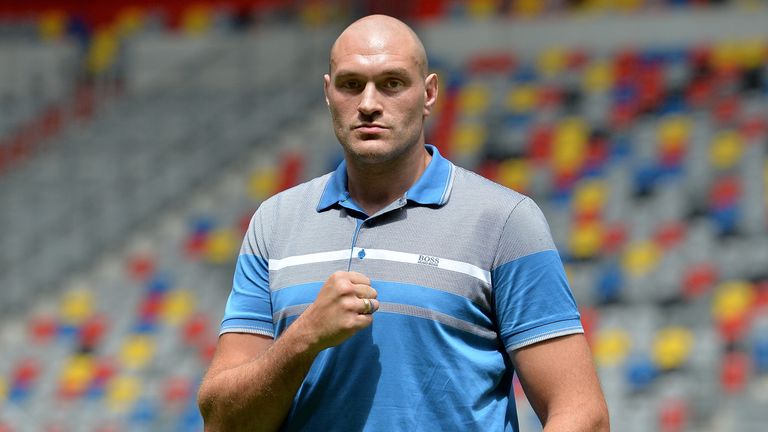 Tyson Fury says he's ready to satisfy demand and fight Anthony Joshua, admitting 'making money' and not 'making up numbers' is his prime motivation.
The 27-year-old will face Wladimir Klitschko in Dusseldorf, Germany, next month - live on Sky Sports Box Office - for the Ukrainian's WBA, WBO and IBF world titles.
Fury believes he will win that bout, and the rematch between the two he is contractually obliged to have if Klitschko loses their initial meeting.
But then he wants to focus on taking on some of the heavyweight division's biggest names in big arenas in order to consolidate his standing, and cash in on his talent while in his prime.
That puts Joshua firmly on his radar although talk of a bout with David Haye, who twice pulled out of planned meetings due to injury, has been laughed off.
Fury was quoted in World Boxing News saying: "I am not bothered what he does now or what he will do. David Haye who? I'm not interested in any fight, he had his chance.
"The rematch with Klitschko will happen first but if I beat him once, I will beat him again - so that's not a problem.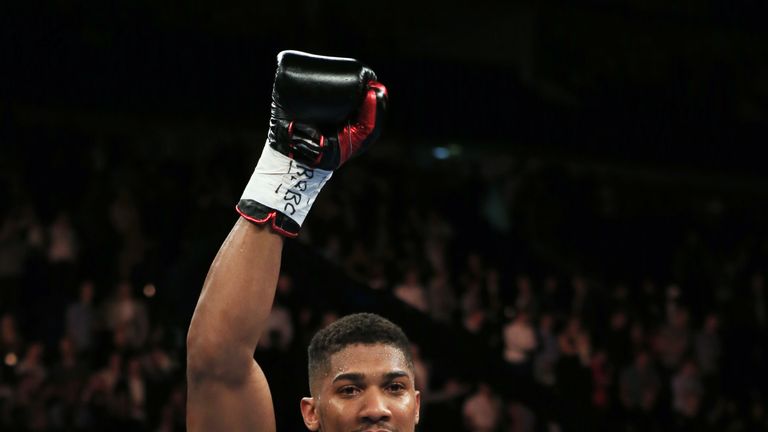 "After that I want to fight the best guys I can. Whoever can sell 50,000 tickets and is marketable can get in the ring with me, no problem.
"I'm not here to just make up numbers, I want to make tons of money and be the best. I actually don't believe the best heavyweight boxers are the ones currently in the limelight.
"Luis Ortiz for example, he's a top class Cuban southpaw - but he won't get a chance. I'm not going to give him a shot, he's dangerous and will make me no money.
"I'll fight whoever the public want, I don't care. If it's Anthony Joshua, Dillian Whyte or Deontay Wilder so be it, just as long as they are marketable."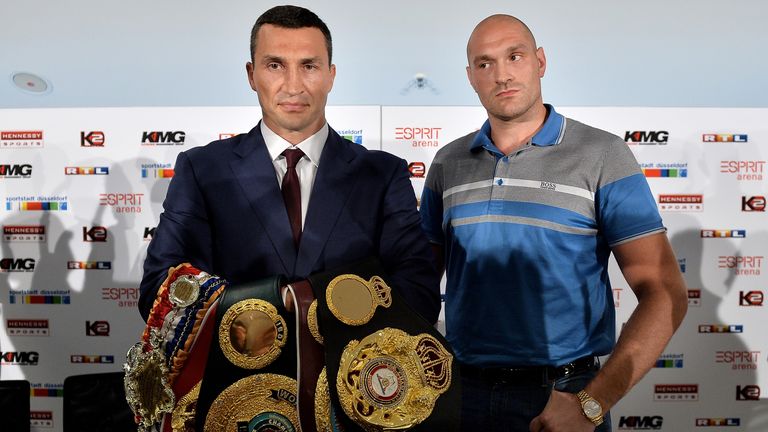 Fury will put his unbeaten 24-fight record on the line against Klitschko but is confident as he looks for a 19th knockout.
He added: "Everything's going well. Sparring and training is all going perfectly to plan. I'm just looking forward to it now.
"I'm not nervous, if you know me you know I don't get nervous. If anyone should be nervous it should be Wladimir Klitschko - he doesn't know what he's got himself in for. May the best man win."
Further details regarding the Sky Sports Box Office event on October 24 will be announced in due course.