There is "no question" Conor McGregor will return to the UFC to defend his lightweight title, according to his manager Audie Attar.
The Irishman is currently deciding what is next following his 10th-round stoppage defeat to Floyd Mayweather on August 26.
McGregor has a wealth of options in front of him - UFC, boxing or even WWE - but Attar says a return to the octagon, where he has not fought since defeating Eddie Alvarez in November 2016, remains the priority.
"There are all these different things that pop up in the media - some true, some not true," Attar told Sky Sports News, when asked about reports McGregor will cross over to WWE.
"As it relates to mixed martial arts, I think Conor has been clear that he wants to come back and fight for the UFC. So there is no question that is going to happen.
"Who that is going to be and what is next is still to be determined. We are just starting to talk and explore all the options.
"But Conor is a draw. He does record-breaking gates and pay-per-views.
"At the end of the day, it does not matter what he does - whether it is WWE or the UFC - he is going to have a record-breaking event."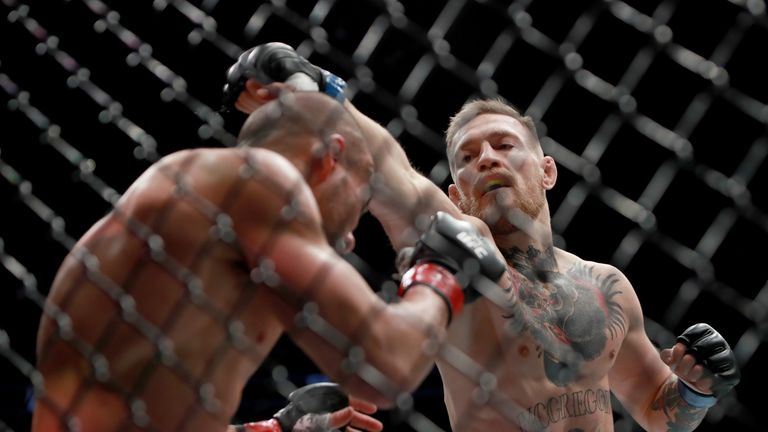 McGregor's nearly year-long absence from the UFC has muddied the title picture in the lightweight division, where he was crowned champion after stopping Alvarez at UFC 205.
But the division gained some clarity on Saturday when perennial contender Tony Ferguson defeated Kevin Lee at UFC 216 in Las Vegas to win the interim lightweight title.
Afterwards, UFC president said a fight between McGregor and Ferguson to unify their titles "has to happen" and 'El Cucuy' is certainly willing.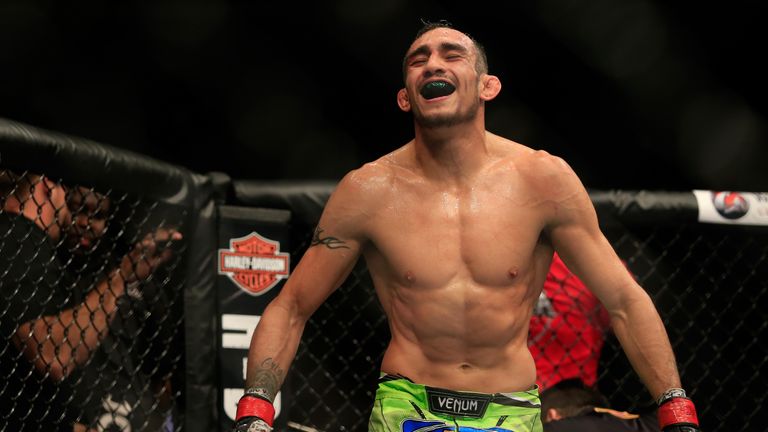 "Where you at, McNuggets?" Ferguson screamed into the microphone after his third-round submission victory. "I'll kick your a**. Defend or vacate!"
A fight between McGregor and Ferguson would be complicated by the fact both are represented by Attar and Paradigm Sports Management.
The mixed martial arts power broker admits watching his two clients compete against each other would be "a difficult night" but insists he will put the fight together if that is what makes business sense for both.
Attar continued: "We'll see, there are a lot of options. You had the interim lightweight title [fight] between Kevin Lee and Tony Ferguson last weekend in Las Vegas.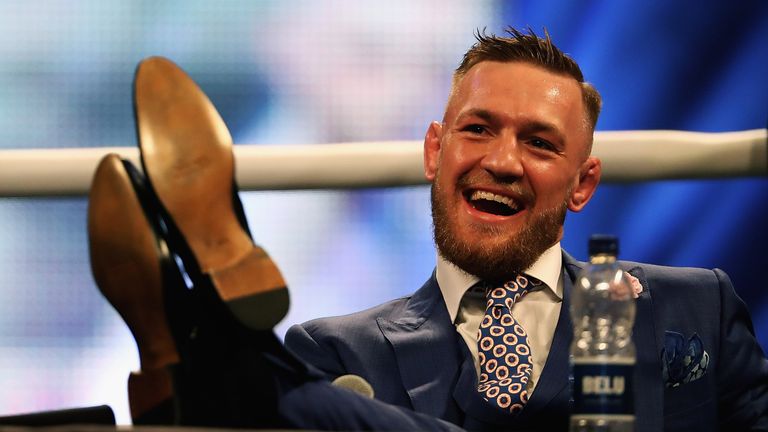 "Tony came out victorious. I represent Tony so I was really happy for Tony to accomplish that.
"You have the trilogy fight with Nate Diaz. You even have boxers like Manny Pacquiao knocking on the door.
"I've said this before in many interviews - Conor has earned the right [to choose] and the numbers don't lie. He is weighing his options.
"He is looking at all the different options and opportunities that are there for him but there is no question that he wants to come back and compete."
Audie Attar was speaking at the Premier Sports Network Conference, an event focusing on the welfare of sportsmen and women.