Seven members of WADA Athlete Committee turn on Russia compromise decision
Last Updated: 18/09/18 12:56pm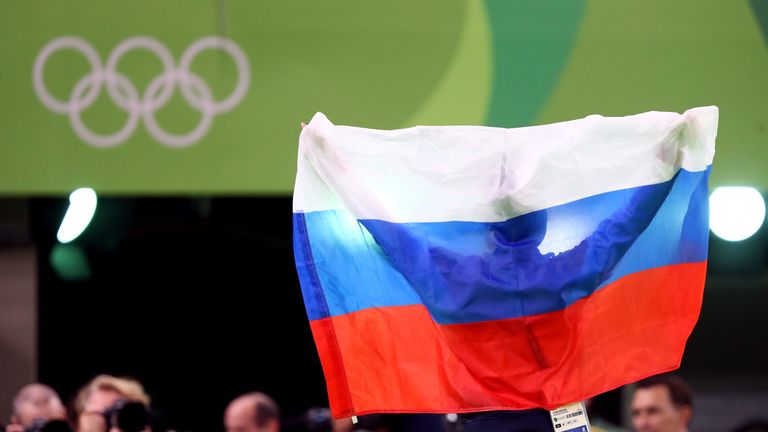 Seven members of WADA's Athlete Committee have turned against their leadership's decision to suggest a compromise to allow the reinstatement of Russia's Anti-Doping Agency (RUSADA).
WADA's [World Anti-Doping Agency] compliance review committee recommended last Friday that the organisation that helped more than 1,000 of their athletes breach doping rules should be reinstated and their suspensions lifted.
WADA's executive committee will meet on Thursday to decide whether to accept the recommendation and reinstate Russia to the highest level of world sport.
The Athlete Commission was established in 2005 to represent the views and rights of athletes worldwide and is made up of 17 members - seven of which have spoken out over the decision.
"It is for RUSADA to be compliant, not for WADA to change its conditions to make RUSADA compliant," the statement read.
"It should not be possible to commit the biggest doping scandal of the 21st century and then be reinstated without completing the conditions that have been set."
The decision could upset a number of athletes as Russia are yet to fully accept that it deliberately breached anti-doping laws across a number of different sports.
For the second outstanding criteria of the accessible samples, the compliance review committee "accepted that the new commitment to provide access to the data samples in the Moscow laboratory to WADA via an independent expert would be sufficient to justify reinstatement".
This was on a proviso "that the executive committee imposes a clear timeline for such access".
In reference to this section, the Athletes Committee said: "Clean athletes of the world want to send a clear and simple message; RUSADA cannot be declared compliant until all outstanding items in the road map have been completely fulfilled and delivered, new road maps and promises are not enough."