WADA say Russia's Anti-Doping Agency will need to hand over outstanding data
By Alex Marrow
Last Updated: 06/11/18 6:04pm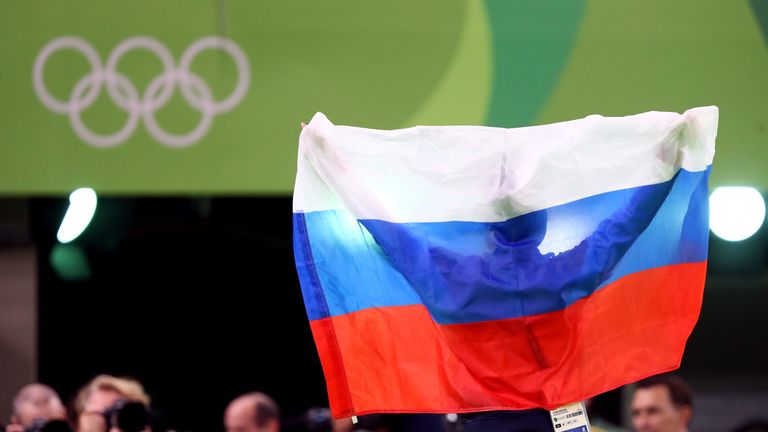 The World Anti-Doping Agency's decision to reinstate Russia as compliant with its anti-doping code will force the Russians to hand over outstanding data.
That is according to WADA's independent Compliance Review Committee (CRC) chair, Jonathan Taylor QC, who recommended the move back in June.
Speaking to Sky Sports News at the UK Anti-Doping clean sport forum in Cardiff on Tuesday, Mr Taylor clearly outlined and defended his committee's position.
A new set of rules force all anti-doping agencies compliant with the World Anti-Doping Code to hand over their data, something the Russian Anti-Doping Agency (RUSADA) will be obliged to do.
"Under the current regime, there's no leverage for WADA and its stakeholders to force the Russians to provide that data," Mr Taylor said.
"The new rules are tough, and mean that if they don't provide the data, there will be significant and serious repercussions for them.
"I hope and believe that the Russians will provide that data, but if they don't, then now there is some leverage and the ability to do something about it."
Mr Taylor explained that the best option for WADA is to reinstate RUSADA so that it is compelled to hand over the data.
"The real issue for us was the data," Mr Taylor said. "There are athletes out there who've been accused or are suspected of doping and they either need to be cleared or charged, one or the other.
"It's not fair to them, it's not fair to other athletes if that situation is unclear."
The CRC and WADA came under fire when the decision was announced in June, but Mr Taylor rejected that criticism on the grounds that this will ultimately benefit clean athletes.
He said: "I don't accept it's a compromise, I don't accept it's a betrayal of clean athletes.
"I think it's a strong and robust decision.
"Those who take the time to think about and understand the reasons for it will maybe temper their criticism."