Roughned Odor banned for eight games for punching Jose Bautista
By Andy Charles
Last Updated: 17/05/16 10:29pm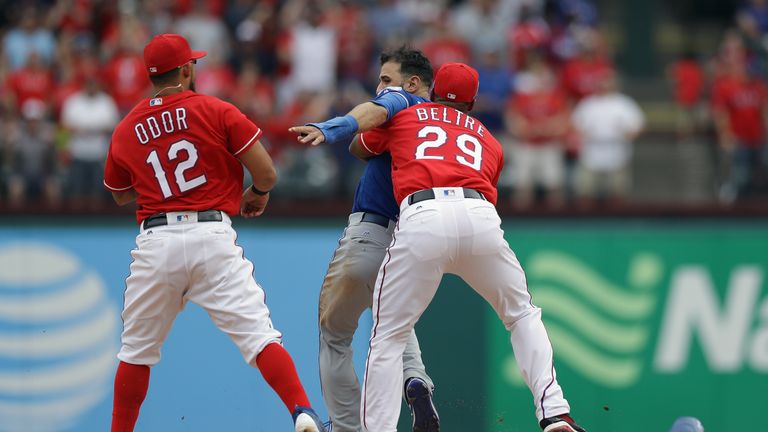 Texas Rangers second baseman Rougned Odor has been banned for eight games for punching Toronto's Jose Bautista.
Tempers flared between the pair during a game on Sunday, leading to a brawl that took more than 10 minutes for umpires and officials to deal with and settle down.
Bautista slid into Odor as he tried to make it to second base, and the Rangers player shoved Bautista before catching him with a hard right hand on the side of the jaw.
That led to players from both sides flooding on to the field and an unsightly melee saw a number of punches thrown, none proving quite as accurate as Odor's.
Odor was also fined $5,000 (£3,450) but has already decided to appeal against the sanctions.
Blue Jays manager John Gibbons was suspended for three games. He had been ejected earlier in the game but returned to the field when fighting broke out.