Kevin Pillar suspended by Toronto Blue Jays for use of homophobic slur
By Dev Trehan
Last Updated: 19/05/17 1:35pm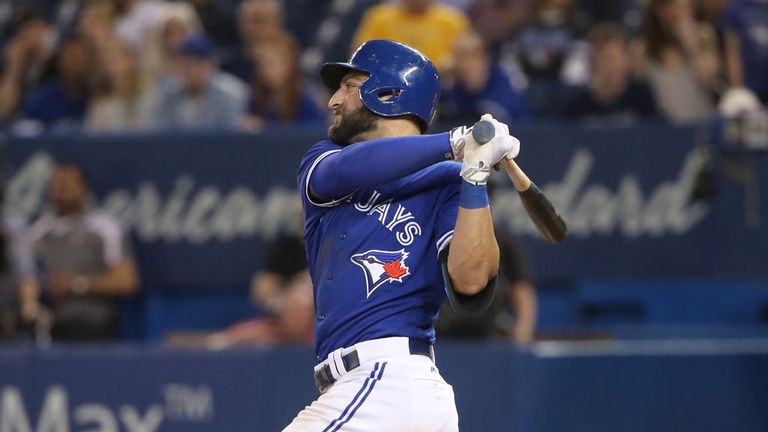 The Toronto Blue Jays have suspended center fielder Kevin Pillar for his use of a homophobic slur in a game with the Atlanta Braves.
Pillar - the leading hitter on the Blue Jays team this season - directed the slur at Braves reliever Jason Motte following a strikeout in the top of the seventh inning.
The derogatory comment made by Pillar resulted in the dugouts on both sides emptying as tempers flared. Toronto lost Wednesday night's road game 8-4.
Pillar later apologised via social media before the Blue Jays released a statement.
The Blue Jays took the decision to suspend the 28-year-old for two matches after talks with Pillar, Major League Baseball [MLB] and the MLB Players' Association.
Pillar's salary for the two games in addition to an undisclosed fine will also be donated to LGBTQ community organisations.