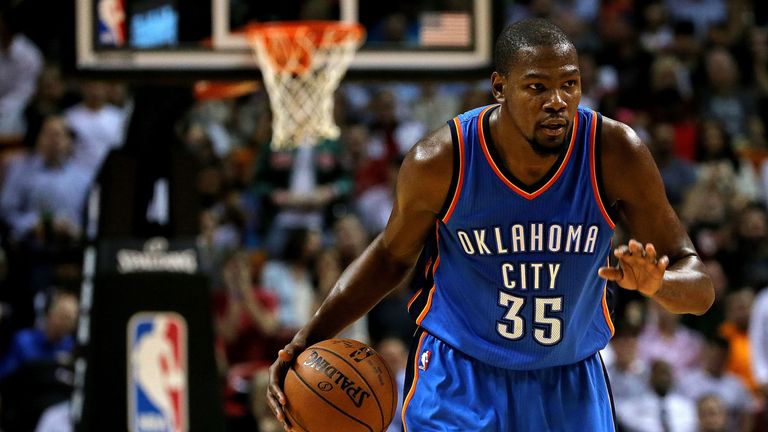 Here's a roundup of the major moves made since NBA free agency opened Friday at midnight.
Players can not officially sign until July 7, when the league's off-season moratorium on player movement expires.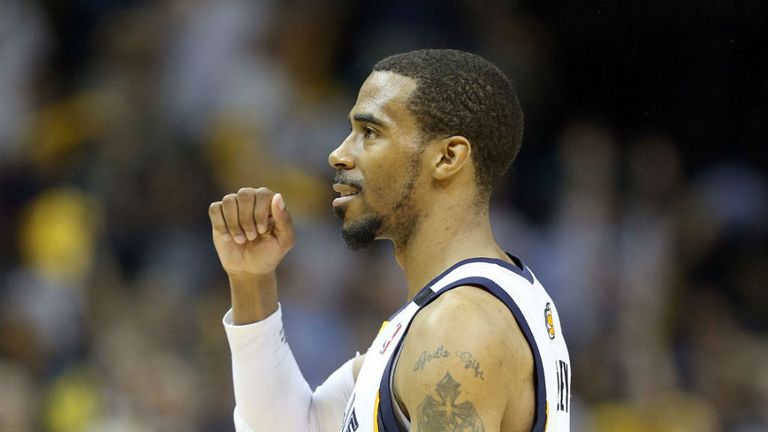 Point guard Mike Conley is staying with the Memphis Grizzlies after agreeing to a five-year, $153 million deal.
Keeping Conley was Memphis' clear top priority, evidenced by the lengths that the team went to  not just financially, but in terms of effort.
The Grizzlies released an elaborate video with teammates like Marc Gasol and Zach Randolph boasting of Conley's meaning to the team, parts of that video even including an orchestra to play off the point guard being Memphis' maestro.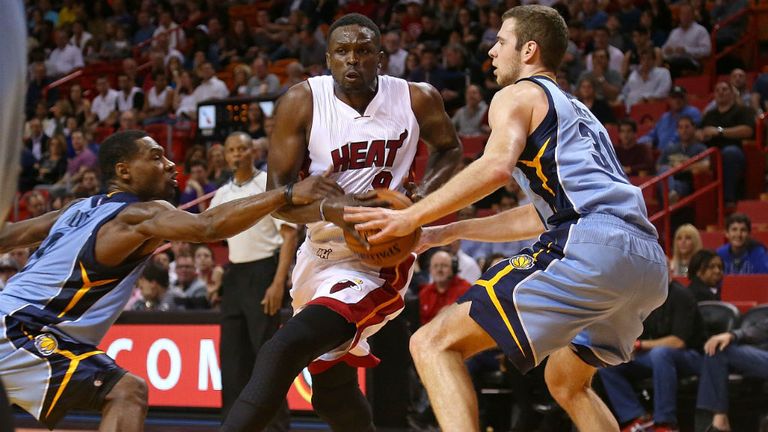 Sudanese-born British forward Luol Deng has agreed to a four-year NBA free agent deal worth $72m with the Los Angeles Lakers, according to multiple media reports Saturday.
Deng averaged 12.3 points, 6.0 rebounds and 1.9 assists in 74 games last season for the Miami Heat. He joined the Lakers after talks with Washington and Utah.
"Congrts my brother," tweeted Miami star guard Dwyane Wade. "Now you can afford your own @stance socks..One of my all time favorite teammates. Proud to call you a friend!"
Forward Chandler Parsons has agreed to a four-year maximum contract with the Memphis Grizzlies worth a projected $94.8 million, ESPN reported.
Parsons averaged 13.7 points and 4.7 rebounds in 61 games, including 51 starts, for the Dallas Mavericks this past season.
Parsons had arthroscopic knee surgery in March that ended his season prematurely. It was the second straight seasons that his season ended early because of surgery to the same right knee.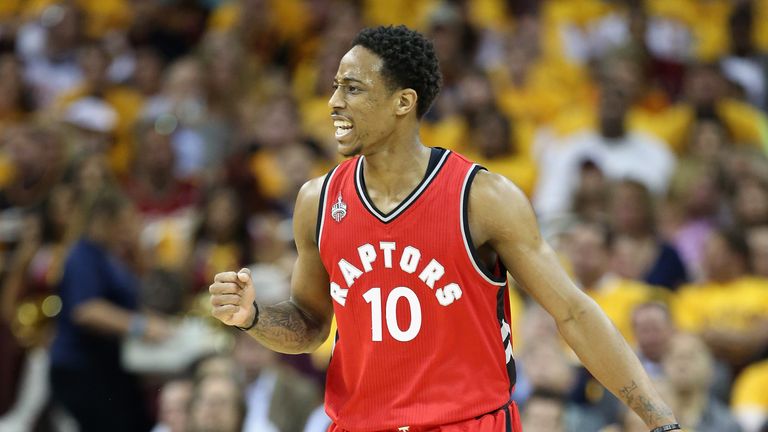 All-Star shooting guard DeMar DeRozan has agreed to a five-year, $139m deal with the Toronto Raptors. 
He averaged a career-best 23.5 points this past season, becoming only the third Toronto player to ever score at such a pace joining Vince Carter and Chris Bosh.
Keeping DeRozan was an absolute top priority for the Raptors. He's wildly popular in Toronto and has been throughout each of his first seven pro seasons, but probably never more than he is now. The Raptors are coming off the best season in team history, when they won 56 games and were one of the NBA's last four teams left in the postseason.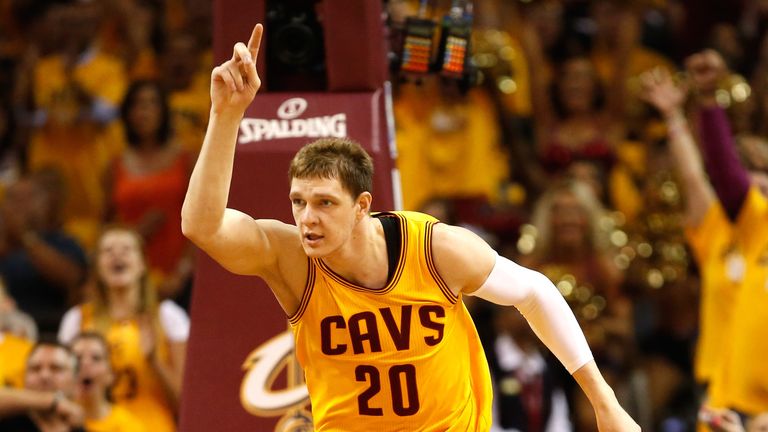 Russian center Timofey Mozgov has agreed to a four-year, $64m contract with the Los Angeles Lakers.
The Lakers moved swiftly in the opening minutes of the NBA's free agent signing period to use a big portion of their roughly $55m in cap room on the 7-foot-1 Mozgov, a six-year NBA veteran.
He won a ring with the Cleveland Cavaliers last month despite barely playing in the postseason, averaging 5.8 minutes in 13 appearances. He started 48 games for the Cavs during the regular season after returning from offseason knee surgery, averaging 6.3 points and 4.4 rebounds while making 56.5 percent of his shots.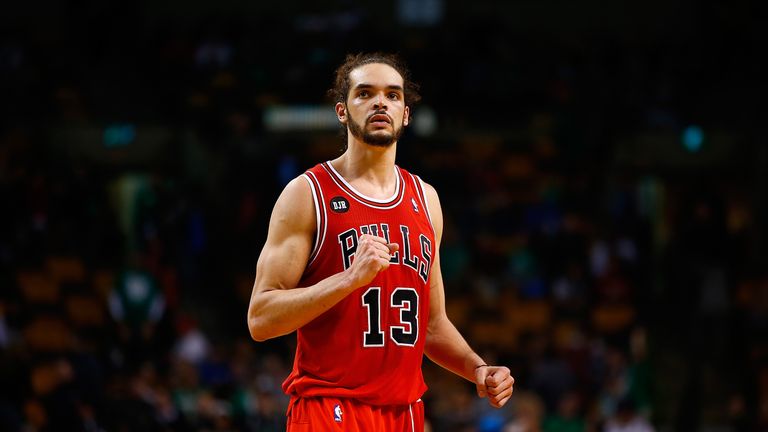 Free agent center Joakim Noah is reportedly eyeing a deal with the New York Knicks, according to both The Vertical and ESPN.com.
Both websites reported that Noah will meet with Knicks president Phil Jackson shortly after the negotiating window opens. Other teams are interested in Noah, but they are viewed as unlikely to land his signature.
A move to New York would reunite Noah with former NBA Most Valuable Player Derrick Rose, who was traded from the Chicago Bulls to the Knicks last week.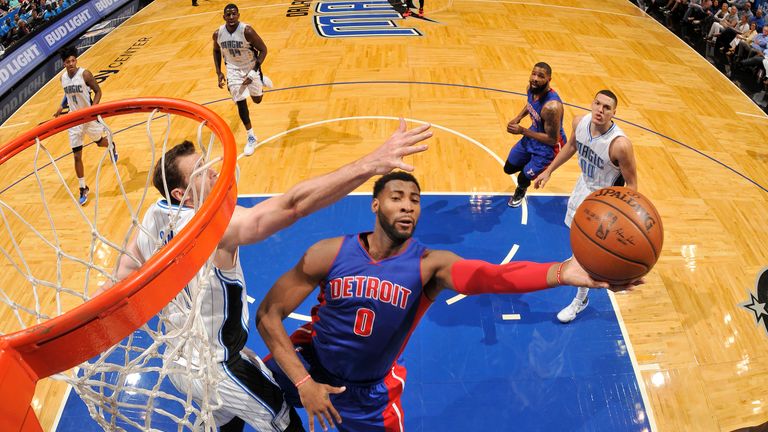 Restricted free agent center Andre Drummond and the Detroit Pistons reportedly reached agreement on a five-year maximum contract in the $130m range.
The deal would make the 22-year-old Drummond the highest-paid player in Pistons history.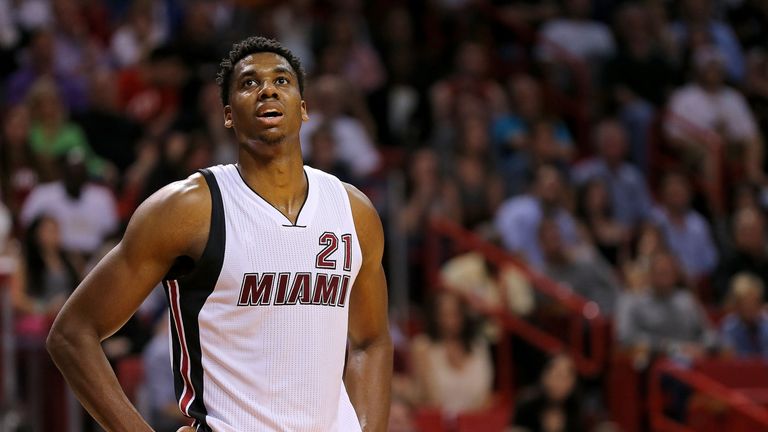 Hassan Whiteside is staying with the Miami Heat and will be signing a four-year contract worth the maximum amount the Heat could offer, which is roughly $98 million.
Whiteside made his announcement Friday on Snapchat and through a post on The Players Tribune, a few hours after he met with the Heat and the Dallas Mavericks in New York to hear their sales pitches.
"I've played on eight teams since college - from Reno to Sioux Falls to Sichuan, China," Whiteside wrote on Players Tribune. "I am not ready for there to be a ninth."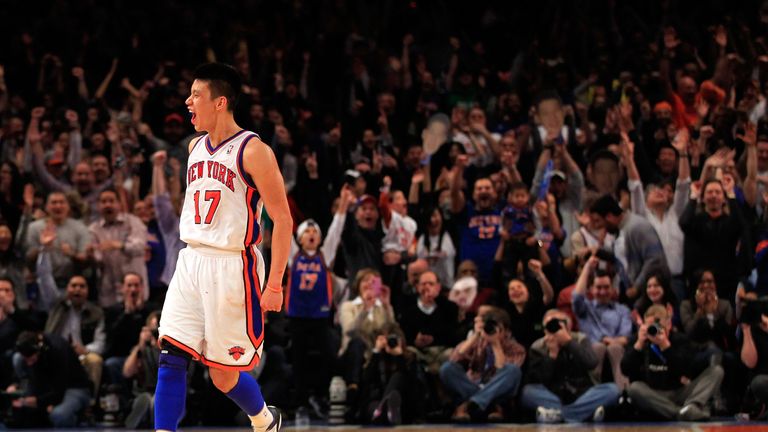 Jeremy Lin is heading back to the city where "Linsanity" was born after agreeing to a three-year, $36m contract Friday with the Brooklyn Nets.
Lin tweeted earlier that he was headed to Brooklyn, posting a photo of himself dribbling the ball in a Nets uniform in front of the team's logo and writing: "The journey continues ... thankful for the next chapter!! #Godisgood."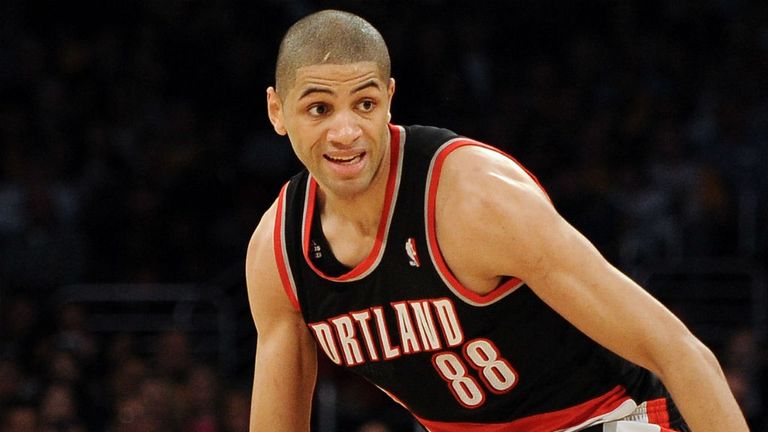 Free agent forward Nicolas Batum agreed to a five-year, $120m deal to re-sign with the Charlotte Hornets, according to multiple reports.
The deal reportedly includes a player option on the final season.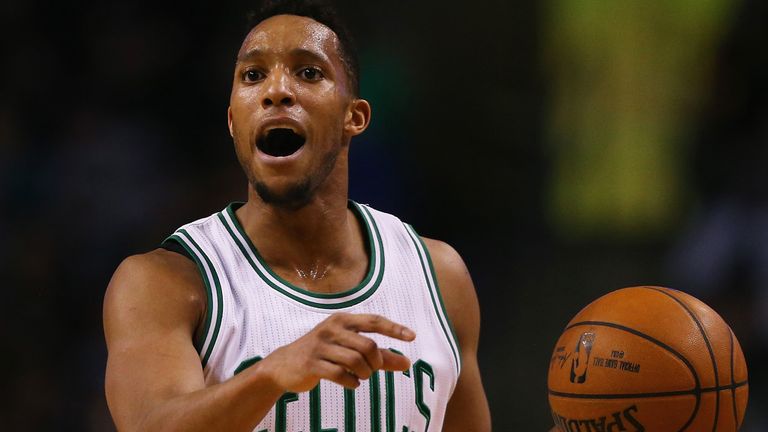 The Portland Trail Blazers have agreed to terms with swingman Evan Turner on a four-year, $70m contract, according to published reports.
Turner, 27, averaged 10.5 points, 4.9 rebounds and 4.4 assists for the Boston Celtics last season while starting just 12 games.
Restricted free agent Evan Fournier has agreed to a five-year, $85m deal to remain with the Orlando Magic, multiple media outlets reported.
The contract will include a player option for the fifth year that will allow Fournier to become a free agent following the 2019-2020 season.