British Basketball All-Stars Championship to take place at London's O2, live on Sky Sports
British Basketball All-Stars Championship live on Sky Sports Arena from 1pm this Sunday
Last Updated: 21/09/17 3:59pm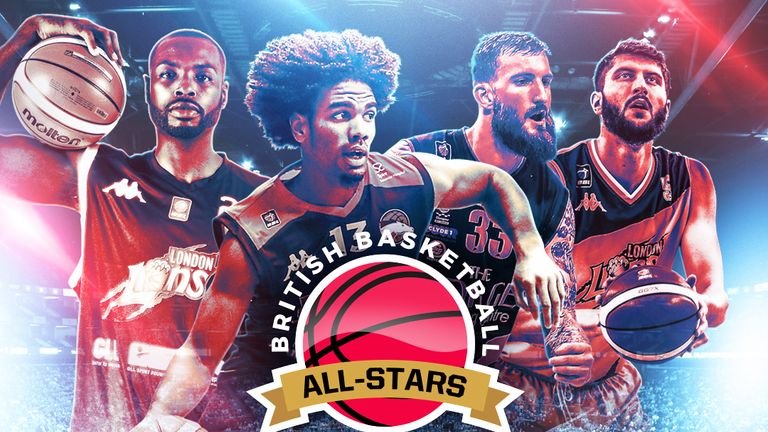 The British Basketball All-Stars Championship at London's O2 will be shown live on Sky Sports Arena on Sunday 24th September.
The inaugural edition of the event, launched by Barry Hearn in partnership with the British Basketball League, will see an entertaining take on the fast-paced game with a record-breaking £100,000 prize fund.
Five players per team will take to the court in shorter-timed matches which are just 12 minutes long with a 20-second shot clock while an all-Star 5-point line offers rewards for those willing to brave a shot from distance. Teams will also have a two-minute Power Play at their disposal, during which any points will be doubled.
The tournament will showcase the best of British basketball talent on a grand stage in front of the live Sky Sports cameras.
BBL Champions Leicester Riders are first up against Surrey Scorchers while beaten BBL Play-Offs finalists Newcastle Eagles take on Bristol Flyers in the second group stage fixture, before Glasgow Rocks take on the London Lions. The final pre-determined group game sees Worcester Wolves up against Sheffield Sharks.
The first round is a double elimination group stage comprising a total of ten matches, with the subsequent six fixtures determined by the outcome of the first four. Two straight wins will qualify a team for the semi-finals while two straight defeats will spell elimination.
The final set of matches in the group will feature teams with one win and one defeat competing to stay in the competition. Fixtures for the semi-finals will be drawn shortly after the conclusion of the group stage.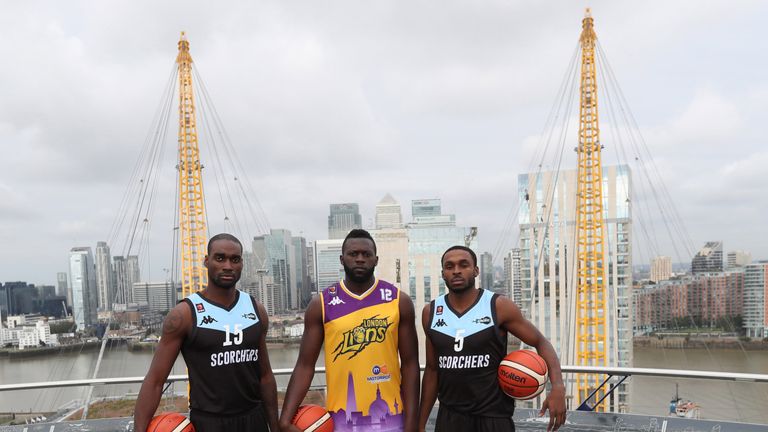 Matchroom Sport chairman Barry Hearn said: "The popularity of basketball and netball is at an all-time high right now. We want to bring this right to the fore with a massive weekend at The O2. We're bringing fast-paced and exciting formats to generate non-stop action and two unmissable events.
"It's also about encouraging participation. Both sports are continuing to grow at a rapid rate and for that to continue we must encourage people young and old to get out there and try these exciting sports. We want to help with this by bringing both basketball and netball centre-stage for one huge weekend in London.
"By combining the expertise of Matchroom and Sky Sports with those of the British Basketball League we know that we are embarking on something special."
Head of Sky Sports Multi-sport, Georgina Faulkner, said: "The creation of the British All-Stars competitions provides a fantastic opportunity to showcase the very best of British netball and basketball. Everyone involved will hope the tournaments can inspire a new generation to pick up a ball and encourage more women and men to get back on the court."
Tickets for the British Basketball All-Stars Championship will be available from www.theo2.co.uk and start from just £20 with group tickets available priced from £60 for four adults. VIP Courtside tickets are available for £150 via www.allstarsbasketball.co.uk.
Catch the action from the British Basketball All-Stars Championship, live Sky Sports Arena, from 1pm on Sunday, September 24.
And follow the 2018 Vitality Superleague season with us on Sky Sports and through our website skysports.com/Netball also our app for mobile devices and iPad, or follow our Twitter account @SkyNetball