LeBron James makes NBA history by becoming youngest player to score 30,000 points
By AFP
Last Updated: 24/01/18 10:22am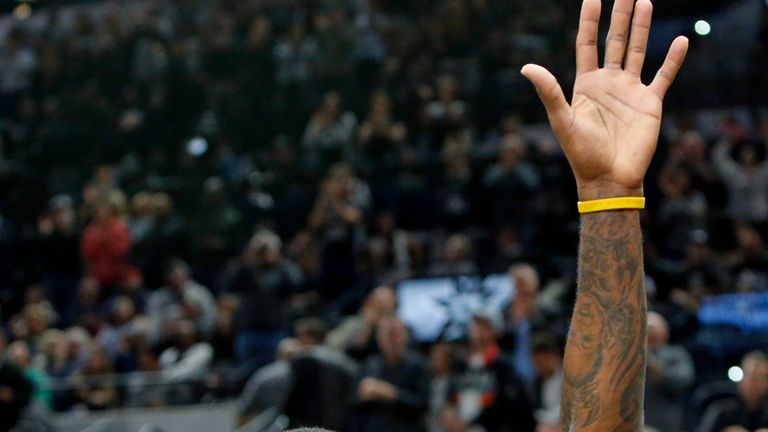 LeBron James made NBA history on Tuesday when he became the youngest player ever to reach the 30,000 career regular season points milestone.
James, who turned 33 on December 30, surpassed Kobe Bryant as the youngest player to hit the 30,000 figure. Bryant was 34 years and 104 days old when he reached the mark.
The Cleveland Cavaliers superstar James did it by nailing a jump shot against the San Antonio Spurs with 1.1 seconds remaining for his eighth point of the contest.
James came into the game needing just seven to scale the height only six others have achieved so far. He joins Kareem Abdul-Jabbar (38,387 points), Karl Malone (36,928), Bryant (33,643), Michael Jordan (32,292), Wilt Chamberlain (31,419) and Dirk Nowitzki (30,808) on the select list of high scorers.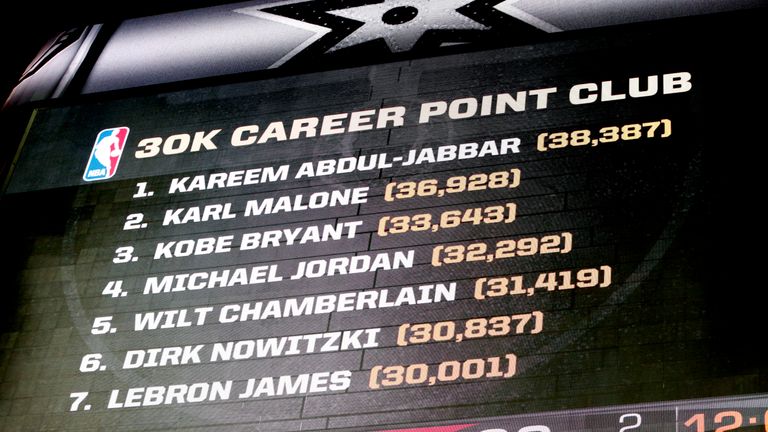 James opened his scoring night with a drive and a left-handed layup with 7:19 left in the first quarter. He added two more points on a finger roll layup with just over four minutes left. He got to within one point of the mark with 64 seconds to go with his first successful jump shot of the game.
There was a very good chance history would be made on Tuesday at the Spurs AT&T Center arena as James came into the game averaging 26.8 points, 7.8 rebounds and 8.7 assists per game this season.
James attempted to do it at home on Saturday, but finished with just 18 points on eight of 17 shooting in a 148-124 blowout loss to the Oklahoma City Thunder.
James could now make a run at the league's all-time scoring record - Kareem's career total of 38,387 points.
But before that, there are more milestones to collect. Coming into Tuesday's game, James led the NBA in field goals made this season (463) and over his career, he has made 10,886 field goals which is 19 away from surpassing Nowitzki (10,904 FGM) for eighth all-time in league history.