Did Kevin Durant make the right decision to swap Oklahoma City Thunder for Golden State Warriors?
By View From America
Last Updated: 07/07/16 5:06pm
Kevin Durant's decision to join Golden State Warriors wasn't borne out of the need for cash, but the need for the "additional bling" – the NBA ring that he does not have after nine seasons at the top of the game.
Durant has averaged a tidy 28.2 points per game and 8.2 rebounds. His assists were down because he's the person that the players at Oklahoma City passed to.
Now, he's going to play the second fiddle to Steph Curry, who's the current NBA MVP and was the best player in the league. Having said that, Curry never really recovered from an early injury during the play-offs, and was completely outshone in both the NBA semi-finals against Durant and the Thunder and then against LeBron James' Cleveland Cavaliers.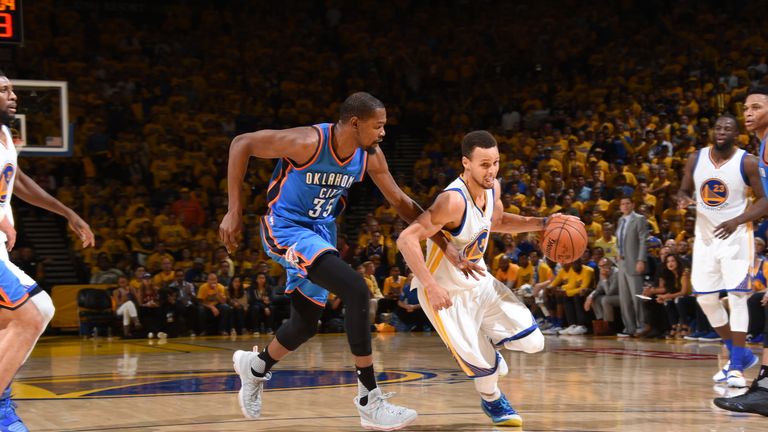 It's not like Durant wasn't courted by other teams. He was apparently wowed by a presentation by the Los Angeles Clippers, met with Tom Brady and Boston Celtics, and also met with the San Antonio Spurs. In fact, every team in the league probably made a play for Durant - although some were completely ignored.
Durant's arrival immediately made Golden State the favourites to not only take the NBA crown for 2017, but also beat their all-time regular season wins record of 73. In other words, if you bank on the Warriors winning every game, there will be some pretty short odds.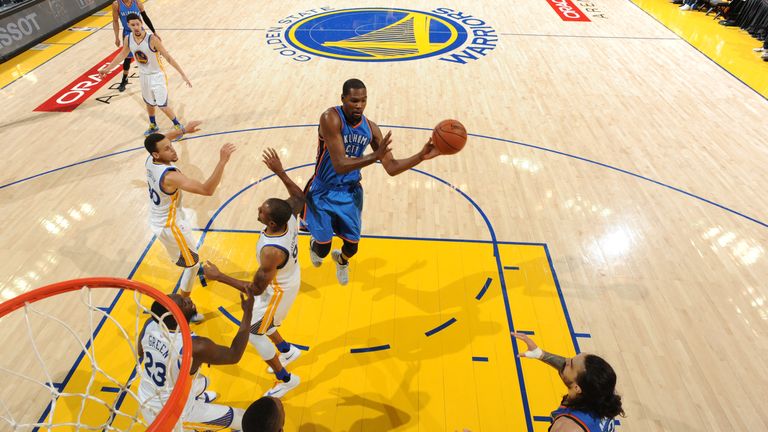 Some people might ask if Draymond Green - who played brilliantly in the Game 7 loss but was also prone to moments of idiocy and on-court kicks to other players' groins during the play-offs - might think of leaving. Apparently, he is ecstatic at the arrival but it won't be a surprise if things change down the line.
"I'm excited, and I'm excited for KD," Green told US media. "He has put himself in the position where he's done everything he can do. He deserves the right to make his own decision and do what makes him happiest. At the end of the day, he has worked in this league for nine years and he gave [The Thunder] nine tremendous years that he's thankful for and that they're thankful for.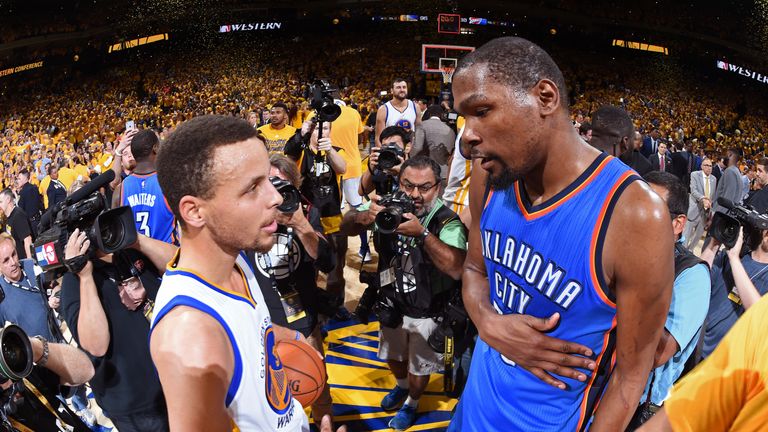 "But there comes a time in life where everyone deserves to make a decision that they think is right for them."
Durant's decision was right for him, and it's right for the Warriors. And it's going to be bad for everyone else in the league. So watch out.