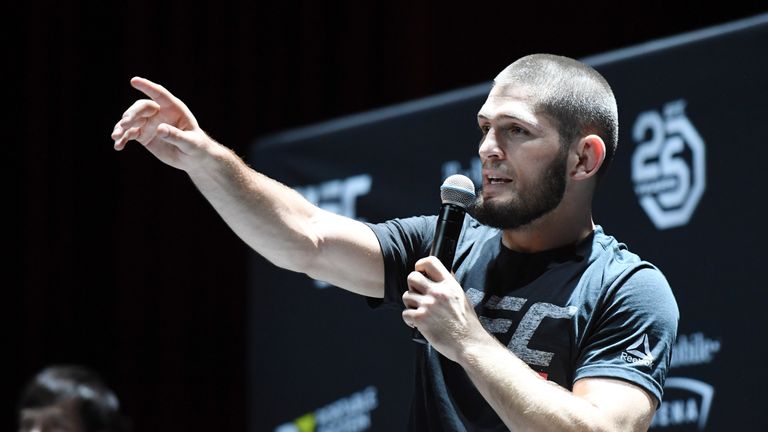 Khabib Nurmagomedov says he is ready to box against Floyd Mayweather - and thinks the fight should take place in Moscow.
Mayweather has already defeated one UFC champion in Conor McGregor, and has been talking up the prospects of a money-spinning bout with Nurmagomedov - who defeated McGregor himself earlier this month.
Asked about a prospective Nurmagomedov showdown, Mayweather said: "Oh - we fighting. We can make it happen.
"Come into my world (boxing), make it happen."
Nurmagomedov has responded with an Instagram post on Tuesday, written in Russian, in which he was pictured with boxing executive Umar Kremlev.
The post read: "A meeting with the Secretary General of the Russian Boxing Federation @umar_kremlev was held today.
"We discussed the fight with Mayweather.
"We want the fight to take place in Moscow at the legendary Luzhniki arena. They are sure that we will gather 100,000 spectators, and also set a world record for the sale of paid broadcasts.
"And, most importantly, my father will be in the corner, a visa to Moscow is not needed.
"And so a question for my fans: do you believe in me? Or do you also think that he will knock me out of boxing?"