Rachel Atherton wins women's downhill title at the Mountain Bike World Championships
Rachel Atherton regained the elite women's downhill crown at the Mountain Bike World Championships.
Last Updated: 01/09/13 8:04pm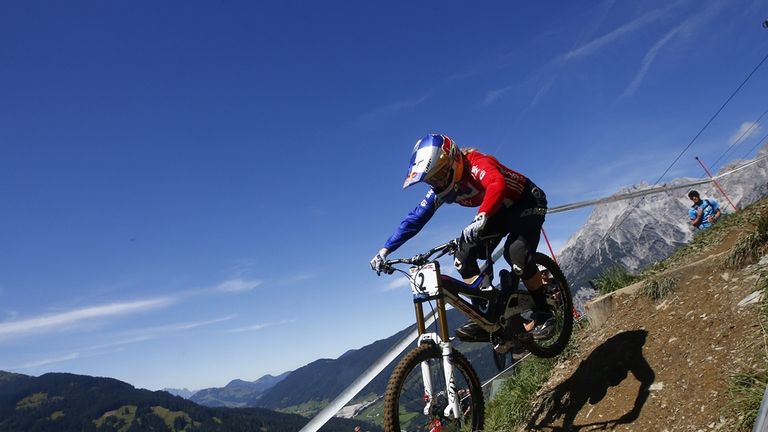 The 25-year-old looked impressive all weekend and beat French rider Emmeline Ragot by a margin of 8.6 seconds in Pietermaritzburg.
It was a less successful day for Atherton's team-mate Manon Carpenter, who crashed out and finished down in last place.
Atherton's brother Gee was also involved in finals action in the elite men's downhill event, but he could only manage a seventh-place finish as defending champion Greg Minnaar retained his title, with Britain's best finish coming from Matt Simmonds, who took fifth place.