Chris Froome in line to ride Vuelta a Espana after Sir Dave Brailsford drops hint
By Matt Westby
Last Updated: 28/07/14 5:13pm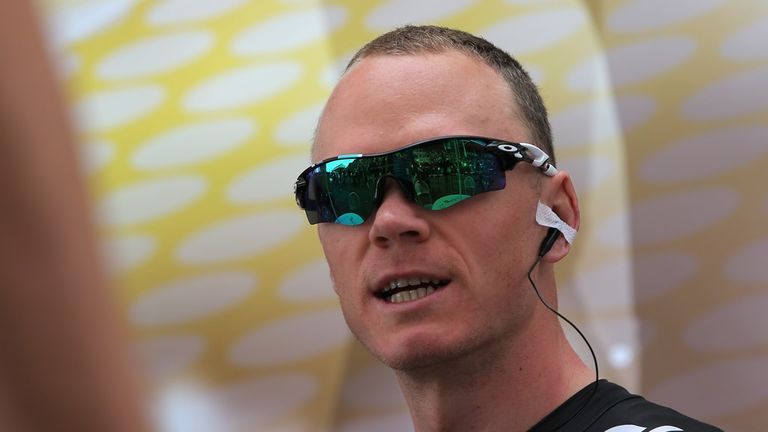 Sir Dave Brailsford has given a strong hint that Chris Froome will race at next month's Vuelta a Espana as Team Sky make an early start to their preparations for the 2015 Tour de France.
Froome was forced to abandon this year's Tour after suffering fractures to his left wrist and right hand in a trio of crashes on stages four and five.
The 29-year-old Briton has since flown to the United States to recuperate from his injuries and regain peak fitness ahead of key races in the final part of the season.
The 2014 Vuelta takes place from August 23 to September 14 and Froome inadvertently expressed his intention to take part when commiserating with Alberto Contador after the Spaniard had followed him in crashing out of the Tour, tweeting: "I hope to see you at the Vuelta."
Brailsford, the Team Sky principal and man with the final say in squad selections, insisted Froome's place is not yet guaranteed, but revealed he is keen for his star rider to race another Grand Tour before next year's Tour.
'Bit early'
"It's a bit early to say on that one," Brailsford said. "There is a certain amount of training that needs to be done and a level of fitness Chris needs to achieve before the Vuelta.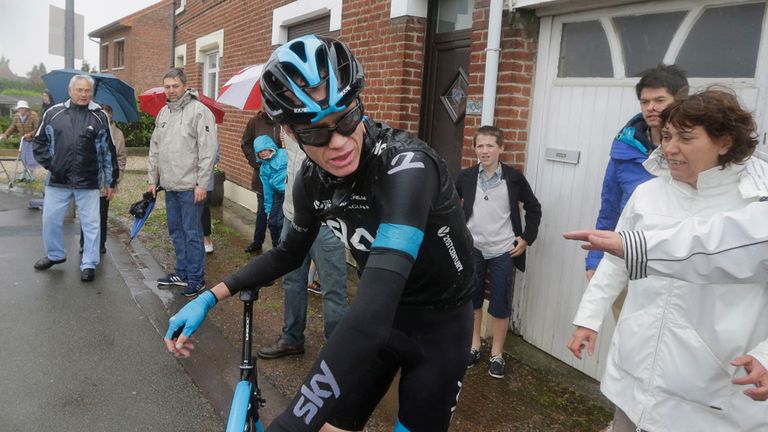 "I think it's important he gets a Grand Tour in his legs and, from my point of view, the 2015 Tour de France starts now and the Tour of Spain is part of our build-up to trying to win the Tour back next year."
Froome had been looking to win back-to-back Tours and a third in a row for Team Sky, but instead had to watch Vincenzo Nibali ride to a dominant overall victory on television.
Brailsford admitted it had been a frustrating experience for Froome, but is confident it will have a motivating effect on his team leader.
"Chris has been resting up and recovering over in America for the last few weeks, but he was watching the race and I know he was missing it," Brailsford added.
'Very hungry'
"This setback has made him very, very hungry, and more determined than ever to come back next year and fight for that yellow jersey again."
While we may not have won the race this year, I think that reception in the UK was more than a victory for us, and it was a definite positive to take from the race.
Sir Dave Brailsford
Although Froome's exit, and the subsequent demise of replacement leader Richie Porte's challenge, was a huge disappointment for Brailsford, he insisted the sight of millions of fans lining the streets of Yorkshire, Cambridge and London on the opening three stages had left him with fond memories of the 2014 Tour.
"Those first three days in Britain were absolutely amazing," he added. "I have been involved with cycling all my life, and when you see where it came from to where it is now, with millions of people lining the road during those first three days, it was one of the best things I have ever seen or experienced.
"While we may not have won the race this year, I think that reception in the UK was more than a victory for us, and it was a definite positive to take from the race."
Should Froome ride the Vuelta, he will not be joined by Contador. The Spaniard broke his leg on a crash on stage ten of the Tour and revealed last week that he will not be fit in time for his home Grand Tour.