Tour de France: A review of the 2014 race
Matt Westby looks back on an incident-packed three weeks
Last Updated: 28/07/14 3:54pm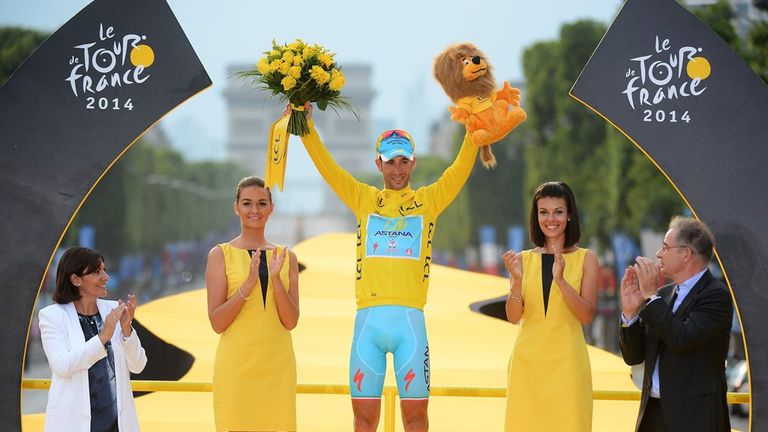 The 101st Tour de France had it all. Scorching heat, driving rain, cobbles, crashes galore, enormous crowds and even yellow sheep animating what developed into one of the most compelling editions of cycling's greatest race in years.
It ended with Vincenzo Nibali standing on the top step of the podium on the Champs-Elysees, but the three-week journey from Leeds to Paris was about much more than just the yellow jersey.
Here, we reflect on the 2014 race…
Yorkshire Grand Depart a resounding success
When bidding to host the start of the Tour de France in Yorkshire, Welcome to Yorkshire chief executive Gary Verity promised race director Christian Prudhomme the grandest Grand Depart in history of the race.
Given that millions of fans had taken to the streets of London to see the Tour on its previous visit to Britain, in 2007, it was a bold statement, but Verity, his team and the people of England, more than delivered.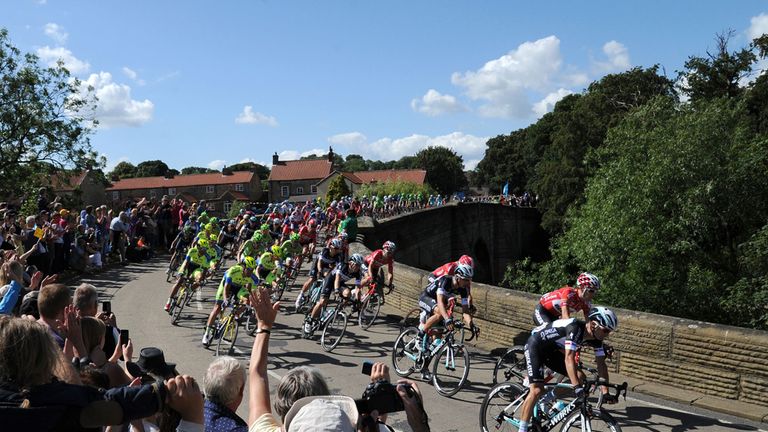 Estimates suggested that up to five million people lined the route of the opening two days of the race in Yorkshire, with hundreds of thousands more then greeting the peloton as they made their way from Cambridge to London on stage three.
Jens Voigt, one of the most experienced and respected riders in professional cycling, tweeted afterwards: "What a success was this England adventure for @letour and @letouryorkshire!! All of us loved every minute of it. Honoured that I was there. The pure amount of people on the roads and in the cities was just unheard of, this 3 days put bike racing into a whole new dimension."
Key moments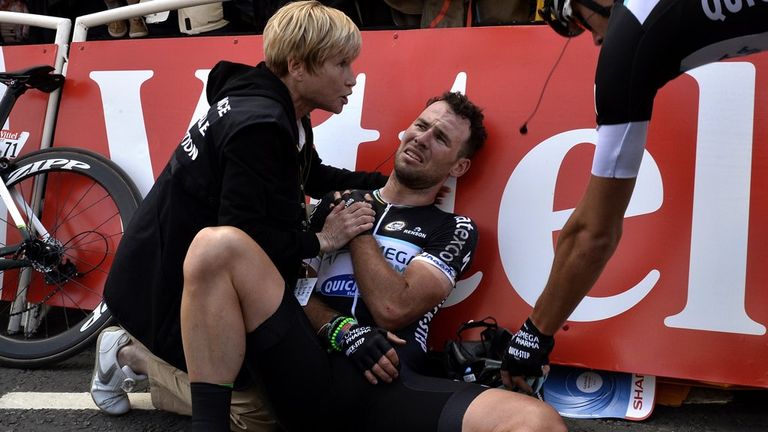 Cavendish crashes out
The race was littered with incident, and it didn't take long for the first major story to break. Mark Cavendish had been hoping to win the opening stage into Harrogate – a town where he has close family ties – and claim the yellow jersey for the first time in his career, but his dreams turned into a nightmare when he crashed into Simon Gerrans and fell heavily on his shoulder. He was able to finish the stage, but quit the race the next morning with a severe tear of the ligament connecting his shoulder and collarbone.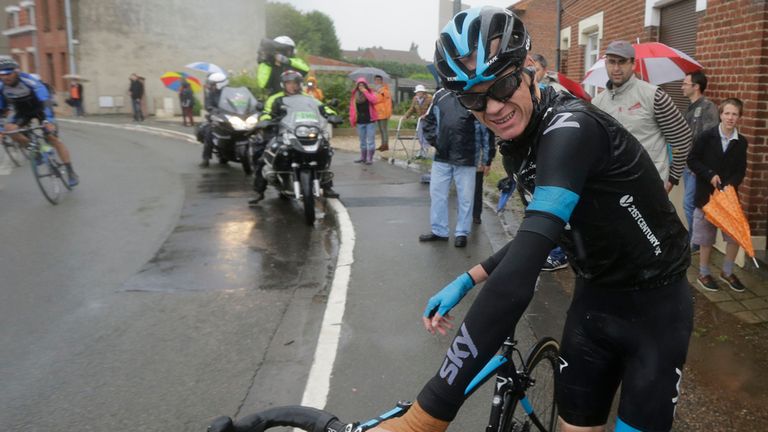 Froome's falls
Stage four should have been an uneventful sprint stage, but instead, it turned into a disaster for defending champion Chris Froome. He crashed heavily when a rider veered across his path and clipped his front wheel, leaving him with widespread road rash but, more significantly, a badly-injured wrist. He managed to take to the start line of stage five, but with heavy rain turning the road surfaces into a skid pad and Froome struggling to handle his bike, he crashed twice more – his second and third falls in 24 hours – and was forced to quit the race mid-stage. Subsequent scans revealed he had fractured his left wrist and right hand.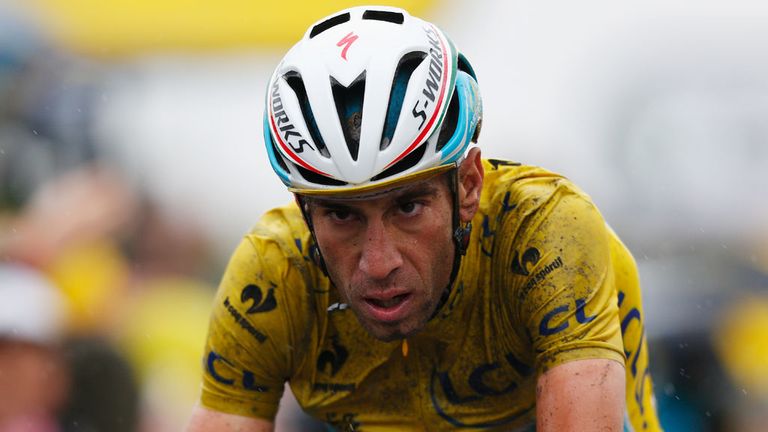 Nibali flourishes on the cobbles
The fifth stage, from Ypres to Arenberg Porte du Hainaut, contained 13km of cobbles and had been highlighted as a day on which survival was the only priority for the favourites for overall victory. However, Nibali had other ideas. Shepherded by his brilliant Astana team-mates, particularly Jakob Fuglsang, the Italian danced over the pave and even dropped cobbled Classic experts such as Fabian Cancellara and Peter Sagan on the way to finishing third on the stage, more than two and a half minutes ahead of a far less comfortable Alberto Contador. It was, quite simply, a masterpiece.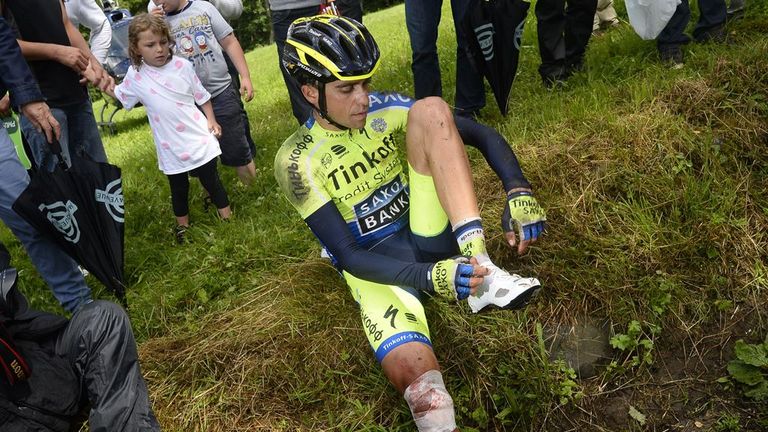 Contador breaks leg
Although he had sustained heavy losses on stage five, Contador's favoured hunting grounds of the high mountains were still to come, and he hinted that he had the better of Nibali going uphill by dropping the Italian close to the finish line on stage eight. However, he didn't get the chance to show his class, because on stage ten he followed Froome by crashing out of the race. The Spaniard hit a blemish in the road surface while reaching into his jersey pocket and fractured the tibia in his right leg in the resulting fall. Although he remounted his bike and rode on for the best part of 20km, he was unable to continue, climbed into the Tinkoff-Saxo team car and left Nibali without his two main rivals.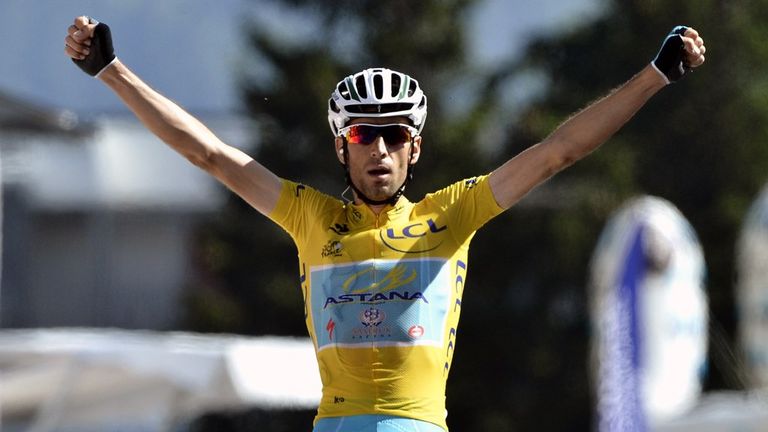 Nibali soars to Chamrousse
Although Froome and Contador were no longer in the picture, Nibali still faced competition from the likes of Alejandro Valverde, Thibaut Pinot and Romain Bardet. He had already dropped all of those riders on the way to winning stage eight at the mountain-top finish at La Planche des Belles Filles, but it was stage 13's summit finish at Chamrousse where he stamped his authority on the general classification and showed emphatically that he was the outstanding rider in the race. He put 50 seconds into Valverde that day, 53 seconds in Pinot, 1min 23sec in Bardet, and a huge 2min 09sec into Jean-Christophe Peraud, who would go on to finish second overall. It was the day he broke his opponents' spirit and effectively sealed victory.
Key talking point
Nibali's triumph was an exhibition of all-round brilliance. His opportunist win on stage two in Sheffield, his superb display on the cobbles, his imperious performances in the mountains and his fourth-place finish in stage 20's time-trial showed the Italian to be the master of all terrains, scenarios and conditions. However, as glorious and impressive as his victory was, it will always be dogged by the caveat that Froome and Contador – the two pre-race favourites – were not there to challenge him.
Would Nibali have won if they had not crashed out? It is obviously an impossible question to answer, but there is room for evidence-backed speculation.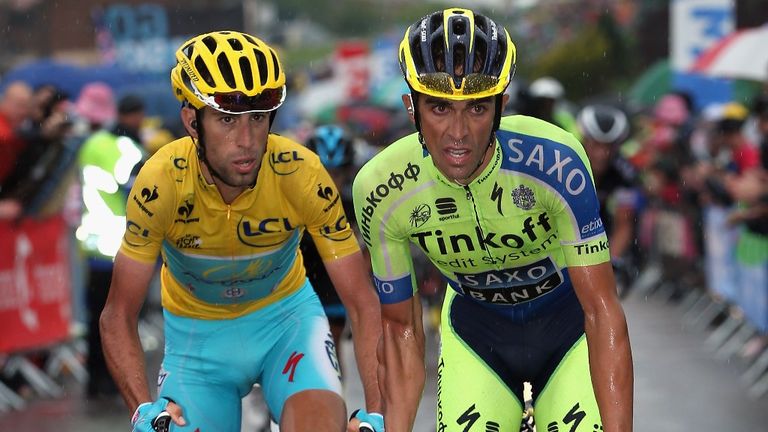 Contador's case is the easiest to assess given that the Spaniard finished the cobbled fifth stage, whereas Froome didn't. Contador trailed Nibali by 2min 37sec overall after that stage, but went on to drop Nibali close to stage eight's finish at Gerardmer, and although that he only put three seconds into the Italian, it was ample proof that Contador was the stronger climber of the two. Over the remaining five summit finishes, would Contador have continued to whittle away his remaining 2min 34sec deficit? Possibly. Probably. That could well have set up a shootout in the stage 20 time trial, a discipline in which the pair have been closely matched on the few occasions they have faced each other in recent years. Overall conclusion: it would have been very close.
Froome's case is far more hypothetical, because we don't know how much time he would have lost – or gained, for that matter – on Nibali on stage five. What we can predict is that given Froome was so evenly matched with Contador in the mountains at the Criterium du Dauphine that he too would likely have had the narrow beating of Nibali uphill. Froome has also proved a superior time triallist this year – defeating Nibali by 13 seconds over 10.4km at the Dauphine and by 43 seconds over 18.5km at the Tour de Romandie – so would have edge in the stage 20 time trial as well. Admittedly, Nibali wasn't in his best form in either of those races, but it would nevertheless be realistic to suggest than Nibali would have been losing time to Froome from stage six onwards.
While those theories are speculative and open to criticism, what cannot be questioned is that Nibali's win was well-rounded, emphatic and, ultimately, thoroughly deserved.
Lessons learnt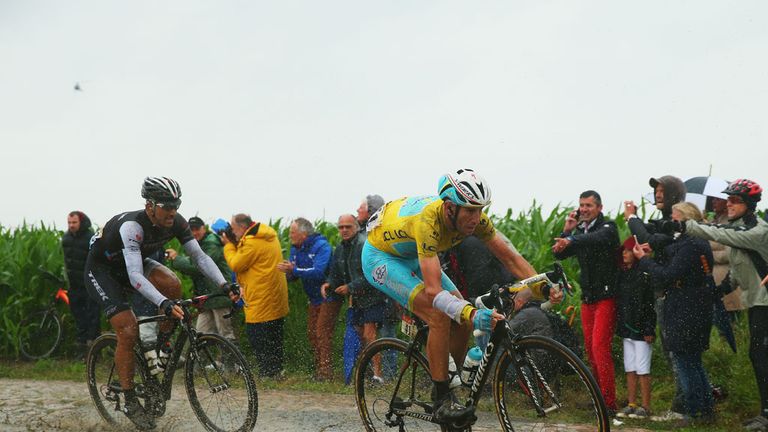 Nibali should race the cobbled Classics
The sight of Nibali riding away from Cancellara and Sagan towards the end of the cobbed fifth stage was arguably the most remarkable image of the whole Tour, even more so than Froome and Contador crashing out. Admittedly, the playing field was levelled somewhat by the wet weather, which meant Cancellara and Sagan had to favour careful bike handling over putting the power down, but Nibali faced the same conundrum and the fact that he prevailed suggested he could be an accomplished performer in cobbled Classics such as Paris-Roubaix and the Tour of Flanders in the future.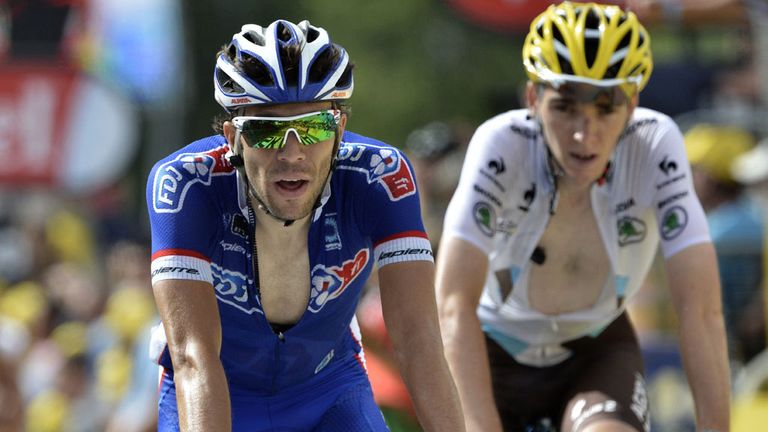 The French Revolution has begun
France has not had a Grand Tour winner since Laurent Jalabert claimed victory at the 1995 Vuelta a Espana, and has not had a Tour de France winner since the great Bernard Hinault in 1985. A promising crop of young climbers have shown signs in recent years that they could bring that barren run to an end, but until this month, they had not fulfilled their potential.
That all changed at this year's Tour, though, with French riders finishing second, third and sixth in the general classification. Jean-Christophe Peraud was the runner-up, but at the age of 37, it is fair to say that might be as good as it gets for him. However, third-placed Thibaut Pinot, 24, and sixth-placed Romain Bardet, 23, both produced breakthrough performances that suggested the promise they showed as youngsters is now manifesting itself into two credible Grand Tour contenders.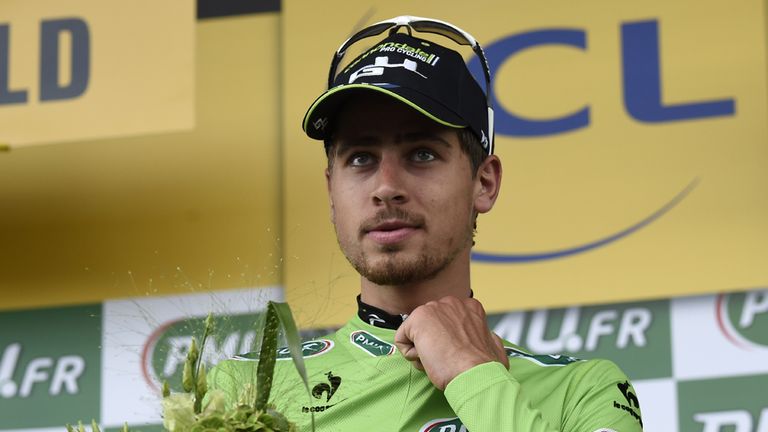 Sagan may never give up green
Peter Sagan may have missed out on a stage victory at this year's Tour, but compensation came in the form of a third consecutive green jersey as the Slovak once again topped the points classification by a resounding 149 points over his nearest rival. Incredibly, he finished in the top five on all of the opening seven stages – the first man to achieve that feat since Charles Pelissier in 1930 – and took nine top fives in total, including five top threes. Given his continued ability to challenge on such a wide variety of stages, it seems more infeasible than ever that he will anyone will beat him to the green jersey in the foreseeable future. 
Best photos
The Tour de France always delivers outstanding imagery. Here are a selection of the best photos from this year's race.