Kent Farrington claims first major title in Rolex Grand Slam of Show Jumping at CHI Geneva
Last Updated: 12/12/17 10:50am
Kent Farrington claimed his first major title with Rolex Grand Prix victory at CHI Geneva, the last leg of the year of the Rolex Grand Slam of Show Jumping.
The 36-year-old American jumped to victory aboard Gazello at the sold-out Palexpo in Switzerland on Sunday.
"This is the one I've been aiming to win for years," said Farrington. "I came close a couple of times and I am so happy at having won here in Geneva today.
"My horse jumped incredibly, the crowd was amazing, really supportive. A great way to finish the year for me."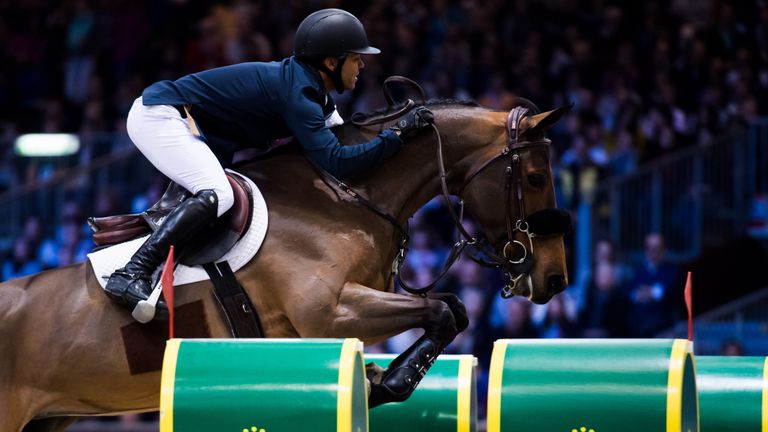 Farrington will now bid to win three majors in succession to win the Rolex Grand Slam of Show Jumping to go down in the sport's history as a Grand Slam Champion and the bonus of one million euros.
"That's a tall order and I am going to try best," Farrington said about the challenge of winning the upcoming Grand Slam events.
The next Grand Slam leg will come in March at the Dutch Masters in the Netherlands and victory in 's-Hertogenbosch could leave him chasing the sport's ultimate accolade at the CHIO Aachen in Germany in July.
Watch highlights on Sky Sports Arena at 8pm on Monday.