FIFA 18 champion Spencer Ealing on his future at UNILAD eSports
By Yinsu Collins
Last Updated: 14/03/18 5:17pm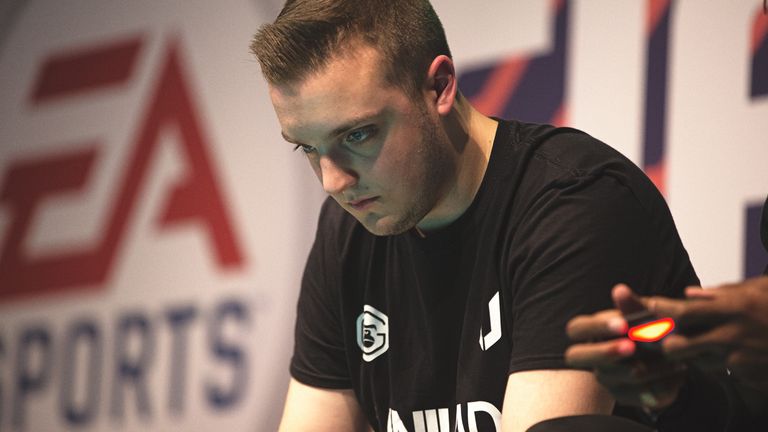 No one likes losing and when you are as good at FIFA 18 as Spencer 'Gorilla' Ealing, no one expects you to lose.
On the opening weekend of the Gfinity Elite Series, Gorilla lost his FIFA 18 match against his former team Epsilon but he is not dwelling on the result. "I'm not worried at all, to be honest," he said.
"It was disappointing to lose but I know what went wrong and I know I can do better.
"I always have a slow start, it takes me a few games to get going but I know what I need to address and I'm just concentrating on rectifying my mistakes.
"I've won a lot of tournaments in my career but at the same time, I have obviously lost individual games and been knocked out so the feeling of losing is not new to me.
"In this case, it is only a small setback because the way the event is run doesn't make too much of a difference and luckily almost everyone else in our group is in the same position as we are so it hasn't really cost us."
For Gorilla, who was the FIWC 2017 World Champion and UK eSports player of the year, the pressure and expectation of winning can sometimes lead to negativity, particularly from some communities online.
"I understand that not everyone is going to like me personally, there is always going to be judgements which comes with the job but it doesn't affect me now compared to how it was in the start of my career.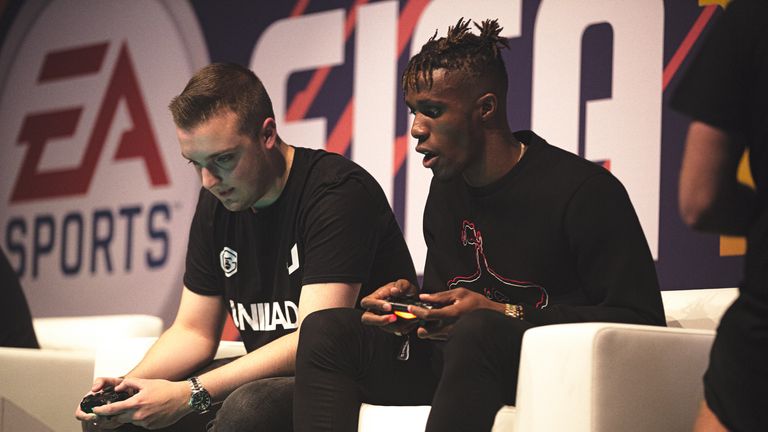 "People would say, 'oh Gorilla has lost it, he's not all that' if I don't do well in one event but when I win the next one they change their tune.
"I see stuff like that on my YouTube videos and at the end of the day, some people are just jealous or they might just not like me - it is what it is and it doesn't bother me at all.
UNILAD eSports team, a relatively new eSports face on the scene, signed Gorilla back in March of last year. Over the past three years, Gorilla has widely been regarded as one of the best FIFA players in the world.
However, he has no desire to go anywhere else in the foreseeable future.
"The support UNILAD have given me has been amazing, obviously winning FIWC was a huge deal for the both of us," he said.
"It's been an adventure for me, something different. A lot of people had suspected I'd join a football club or something like that, but I know what UNILAD's vision was and I'm happy I joined.
"For me, I always want to try my best to be loyal and it's a two-way street. They do things for me and I have to try my best to perform at tournaments but I've really enjoyed the past year so I don't see any issues as to why I wouldn't be continuing.
"I'm happy where I am and hopefully there's another year to come."
Gorilla also casts a light on what he thinks of football clubs expanding into the eSports community.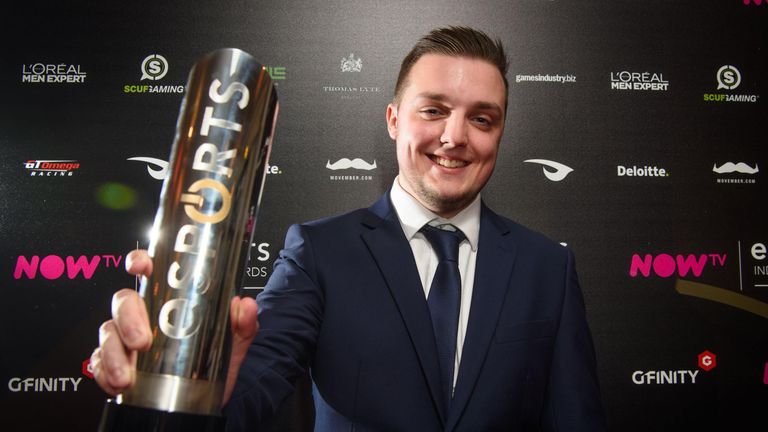 eSports is an up and coming thing, I think a lot of teams are trying to get the players and they're just hoping it works out. They don't seem committed to it.
Spencer 'Gorilla' Ealing
"It's a personal preference, there are individuals who would prefer to play for their football team in the Premier League or something like that but for me, it's different," he said.
"I understand the appeal to a football team but at this current stage, there's maybe only a handful of football teams that are doing it properly and for the right reasons.
"Quite a lot of them are just getting involved for the sake of getting involved because they know eSports is growing.
"eSports is an up and coming thing, I think a lot of teams are trying to get the players and they're just hoping it works out. They don't seem committed to it.
"This is just my perspective, I don't fully know but from what I've seen, quite a lot of teams are just getting involved because they see that what we're doing is growing so fast and they want to jump on the ship with the fear of getting left behind.
"However, on the flip side, there are a few teams which have done it amazingly so fair play to them."
Gorilla, who is 21, is not the only player that has gained traction in the FIFA community.
DhTekKz, 16, who won his first tournament when he outlasted 127 of his peers to be crowned the FUT Champions Cup winner in Barcelona two months ago, is a name on everybody's lips.
Gorilla feels he can relate to the young Brit. "He's absolutely amazing, he reminds me of myself when I first started," he said.
"Obviously my first event was on a lot smaller scale and I was 18 but he is only 16, so he's got a huge future ahead of him.
"It'll be interesting to see what he does now, whether he'll join a team and who the team is.
"We'll have to see over the next few tournaments on how he does because I'm not saying what he did was a one-off but you never know, hopefully for his sake, it isn't.
"He brings something exciting to the game because other players will have to adapt to him now, he has a bit of a unique style. Having just won a big event, people will be taking him a lot more seriously."
But Gorilla is not wary of the young challenger, in fact, he doesn't seem to be fazed by any of his opponents.
"At the end of the day, when you go to the events, you have to play the best of the best. How anyone else is doing doesn't affect me, my personal performance is the most important thing to me," he said.
"If I'm playing my Fifa, I feel confident against anybody but that doesn't guarantee a win every match because sometimes you need a bit of luck."
Gorilla, who radiates confidence but remains grounded, insists he just wants to achieve his main ambition in life.
"When I retire, I just want to be known as the best or 'he was the best when he was playing', that'll always be my aim."
With the Gfinity series well underway and the second FUT Champions Cup taking place in Manchester in April, Gorilla will be giving it all to become the best even if he loses a few on the way.