Ellie Downie retires from gymnastics | Priority is "mental health and happiness"
Ellie Downie has made the decision to retire from gymnastics; She says that it is in order to "prioritise her mental health and happiness"; Downie won the all-round European Championship gold in 2017
Last Updated: 23/01/23 10:31am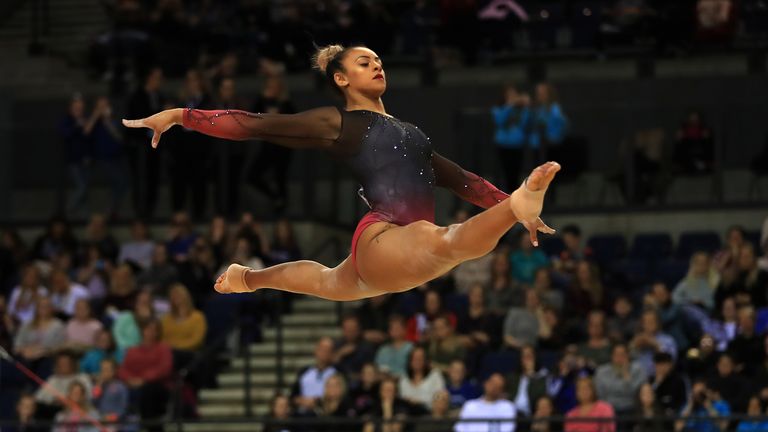 Ellie Downie has announced her retirement from gymnastics in order to "prioritise her mental health and happiness".
In a statement released on social media she said: "With a heavy heart and an array of emotions, today is the day I announce my retirement from gymnastics!
"To say it has been a difficult decision is a massive understatement, but after a really tough last few years, I've made the decision to prioritise my mental health and happiness.
"Gymnastics has been my life for as long as I can remember and I am proud of everything I was fortunate enough to achieve in the sport.
"Competing and winning medals for Great Britain has meant everything and more to me and I'll miss it enormously."
Downie and her sister Becky, who also is a world championship medallist, spoke out about the "toxic culture" in gymnastics back in 2020, calling out the "fear and mental abuse" they suffered.
On her sister's retirement, Becky Downie released a statement saying: "There will never be enough words or the right ones to emulate the scale of what you have achieved throughout your career and it honestly breaks my heart how it has come to an end for you.
"You deserved so much better but I couldn't be more proud to be your big sister.
"I hope the magnitude of what you accomplished for yourself and your country is something you'll cherish for the rest of your life and you move forward into your next chapter with your head held high a history maker forever."
The 23-year-old won 12 medals during her senior career, including six silver medals at the European Championships and two bronze medals at the World Championships.