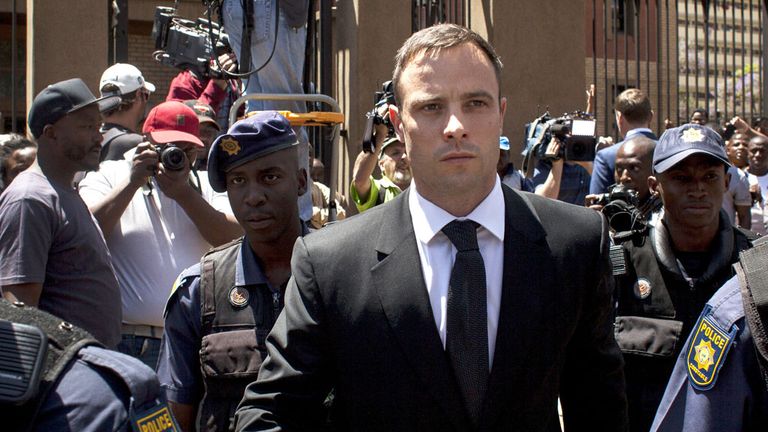 A South African judge has delayed a ruling on whether to allow an appeal against Oscar Pistorius's five-year prison sentence, saying she wanted more time to consider the case.
After listening to arguments from the prosecution and defence, judge Thokozile Masipa adjourned the appeal hearing until Wednesday, saying: "I want to think about it."
The Paralympian athlete was jailed for five years in October for the culpable homicide of his girlfriend Reeva Steenkamp, whom he killed in February 2013.
Prosecutors are seeking to overturn Pistorius' acquittal on murder charges. His lawyers are opposing the appeal request.
Pistorius was not in court when prosecutor Gerrie Nel outlined his case, telling the judge - who had presided over the original trial - that she had misinterpreted the law when she ruled Pistorius did not intentionally shoot Steenkamp.
He added that the judge had failed to sufficiently consider that Pistorius had fired four shots 'through a locked door into a small toilet cubicle from which there was no room to escape'
Steenkamp was shot dead in the early hours of Valentine's Day last year. He said he feared there was an intruder in his home but he did not intend to kill.
The prosecution had called for the maximum 15-year sentence for culpable homicide, or manslaughter.
Pistorius is serving the sentence in the hospital wing of a Pretoria prison. He can apply to serve the remainder of his sentence under house arrest after 10 months incarceration.