Sky Brown wins National Skateboarding Championship to boost 2020 Olympic hopes
Last Updated: 15/04/19 10:49am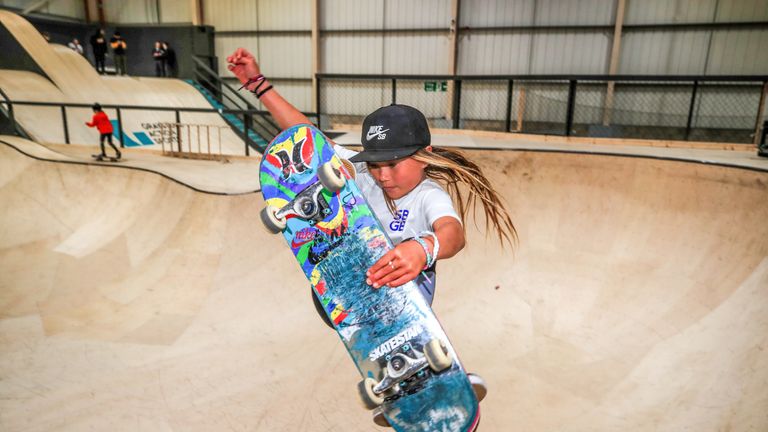 Ten-year-old Sky Brown improved her hopes of becoming Britain's youngest summer Olympian by winning gold at Sunday's National Skateboarding Championships.
Brown is one of five British skateboarders selected to receive UK Sport Aspiration Funding ahead of Tokyo 2020 and she made a bright start to her qualification campaign in winning the women's park competition.
She would be just 12 days over the age of 12 when the 2020 Games begin in Japan, where she is predominately based and where her mother was born.
Swimmer Margery Hinton holds the record for youngest British Olympian, setting the record in Amsterdam in 1928 when she competed at the age of 13 years and 43 days.
Skateboarding is one of five sports added to the schedule for next summer's Olympics along with baseball/softball, surfing, sports climbing and karate.
"I am really excited to have won the event," she said. "I was feeling a bit nervous out there because it was the first time I have competed here."
Sporting all-rounder Brown is also set to compete in the British Surfing Championships later this year.