Elise Christie 'thought about quitting' but now targeting Olympic gold in South Korea next year
By Mark Crellin
Last Updated: 27/10/17 11:38am
Elise Christie says she is relieved that she persevered with speed skating after she capped a fantastic year by winning the Sunday Times Sportswoman of the Year Award.
The former Sky Sports Scholar is now targeting a gold medal at the Winter Olympics in South Korea.
Christie will be among the leading contenders for medals in Pyeongchang, having claimed three golds at the 2017 World Short Track Speed Skating Championships in Rotterdam.
But the 27-year-old from Livingston has had to endure some tough times during her career, notably at the 2014 Olympics, where she suffered disqualification and subsequent social media abuse.
After collecting her Sportswoman of the Year Award in London on Thursday night, Christie said: "It was really difficult. I thought about quitting a few times and I wanted to change sports and things like that.
"But I was lucky enough to be backed by the Sky scholarship programme, and UK Sport and everyone on my national team really helped me to get through that, it was really rough.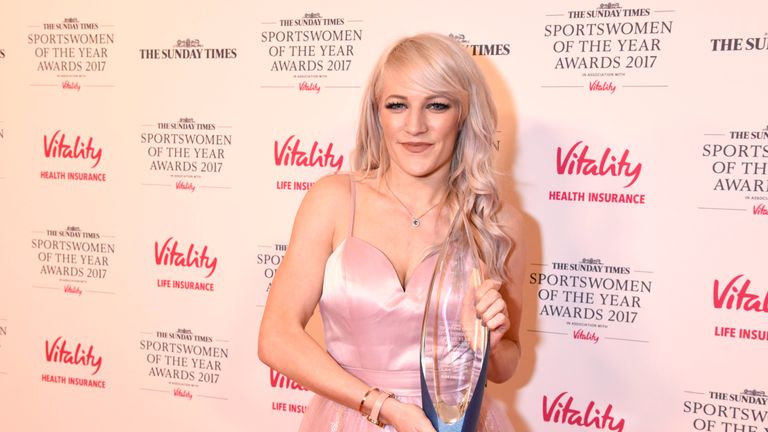 "I can't believe I turned it all around. Imagine, if I had quit I wouldn't be standing up here."
Christie will now turn her attention to Pyeongchang and agreed that a gold medal there was her dream.
"Definitely, I hope," she said. "That is the goal and I definitely believe I can. It would mean so much to me, after fighting back from everything. And I would love to do it for everyone who has really supported me and everyone who helped me get here."