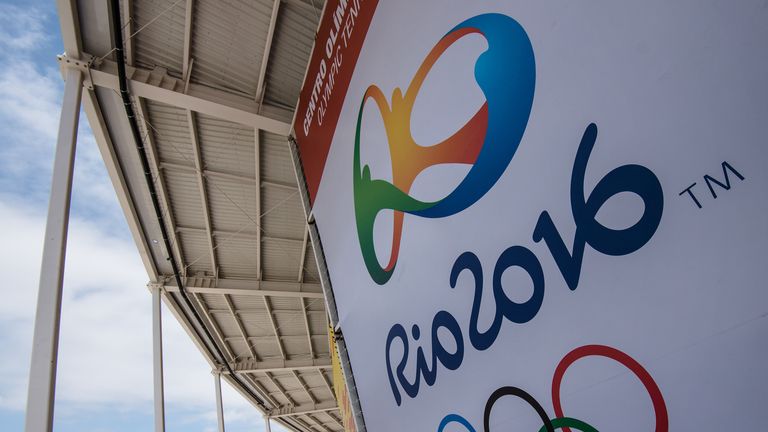 Ten people have been arrested in Brazil on suspicion of planning terrorist attacks during next month's Olympics in Rio.
Federal investigators have said they are searching for a further two suspects.
Justice minister Alexandre de Moraes told a press conference in the capital Brasilia: "There was an order between them to start training in martial arts and to (obtain) ammunition and weapons with which they could carry out an act. 
"This was in progress. One of them had got in contact with an underground weapons site in Paraguay, asking to buy an AK-47 assault rifle."
However, de Moraes said the threat of terrorism at the Rio Olympics, the first ever to be held in South America, was "very small".
He described the group as "an absolutely amateur cell" and "disorganised".
De Moraes continued: "Some of them made an oath of loyalty by Internet to the Islamic State, but there was no personal contact by this group with Islamic State by WhatsApp."
The anti-terror probe had been carried out across nine Brazilian regions, but all of the arrests were made in the southern states of Sao Paulo and Parana.
According to the SITE Intelligence Group, the previously unknown group were referring to themselves as "Ansar al Khilafah Brazil" and had promoted IS propaganda in English, Portuguese and Arabic.
Officials in Brazil have said concerns surrounding terrorism at the upcoming Games have "reached a higher level" following last week's deadly truck attack in the French city of Nice.
Additional roadblocks and extra security cordons have been enforced, and body searches will be performed at visitors before they can enter Olympic venues.